Save 20% at Sauna Space: TODAY ONLY!
0% Financing and a 100-Day FREE Trial
This email was sent
Dear Hive Members,
One of our favorite wellness companies that we've curated here at the Hive is Sauna Space - the world's only zero EMF sauna (and now offering 0% APR flexible financing with a 100-day FREE TRIAL).
Unlike traditional saunas that raise the temp and get you sweating silly, Suana Space raises the body's core temperature from within, penetrating deep to stimulate mitochondrial light receptor enzymes, for healing and detox on a deeper level.
To reap the benefits of Near Infrared (NIR), it takes just 20 minutes a day of sauna time. And if you're into meditation, do both together for absolute, whole-being regeneration.
And RIGHT NOW, you have just under twelve hours to take advantage of SaunaSpace's Black Friday Sale, worth 20% off sitewide. No code is needed.
Just GO HERE and make your purchase before midnight (CST) tonight!
Like traditional medical saunas, a Sauna Space is not a low-cost ticket item, per say. But it is an investment in your longevity and well being to say the least.
And that's why I'm so grateful SaunaSpace is offering flexible financing on all their products, so you can ease the costs and pay over time. — 0% for 6 months — Check your rate directly on the website here in seconds, with no obligation to buy. Clear, transparent terms, fair rates and no prepayment penalties. As they say on their site, "Sauna now, pay later!"
If you're up in the air about purchasing, SaunaSpace offers free shipping and a 100-Day Trial / Satisfaction Guarantee. They're so confident you'll love your SaunaSpace, they'll even cover return shipping fees if aren't happy with it within 11 days.
There's nothing to lose on this one, Hivesters! Check out our reviews of:
Find out which Sauna Space is right for you HERE ⇐ and save 20% TODAY ONLY

Sweetly,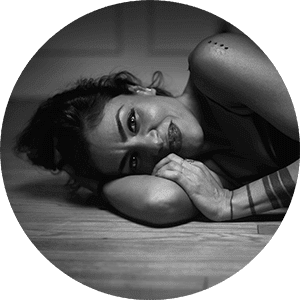 HoneyColony Founder 
Maryam Henein
Here are just some of the benefits NIR light therapy provides:
Boosts immune system

Stimulates Mitochondrial Functions

Promotes Anti-Aging Repair of Gene Transcription

Enhances Athletic & Cognitive Performance

Increased Longevity

Accelerates Wound & Muscle Healing

Muscle & Joint Pain Relief

Rejuvenates the Skin & Reduce Cellulite

Eliminates Stress in the Mind & Body

Deep-Penetrating Heat for Cellular Detoxification

Supports Metabolic Process

Boosts Cellular Regeneration
SaunaSpace Luminati: Home Infrared Sauna

Buy Now

SaunaSpace Tungsten: Infrared Light Panel

Buy Now
No longer want to receive these emails? You can unsubscribe here.
HoneyColony 340 S Lemon Ave #9590 Walnut, California 91789