Stay Hydrated, Stay Energized 🔋
15% Off New NAD Stickpacks
This email was sent
Dear ,
Summer's long active days leave you dehydrated from sweating and moving. Are your cells short on energy, is your body short on hydration? Are you balancing supply and demand?
Energy is Key
Stressors like pollution, toxins from food, and even mental stress, impact your cell's ATP production. ATP makes up 95% of your energy needs. By the time your energy levels are low, your cells are depleted. And chronically low energy levels kill cells prematurely leading to total body accelerated biological aging.
Accelerated aging isn't just about the few extra grey hairs you prematurely discover. Your cell's mitochondria (energy source) are becoming compromised. Without energy, a silent inferno is taking place under your hood that can cause harmful long-term effects.
Most doctors can't measure accelerated aging but will suggest you "lower your stress," "take your vitamins," "exercise," "stay positive," or "eat healthy" to counter chronic fatigue. Each suggestion is a great idea, but they fall short—especially for older people.
Why is this?
Between the ages of 40-60, humans lose up to 50 percent of their NAD+ reserves. NAD+ is a coenzyme that helps cells produce energy. Today, research shows us that NAD+ slows down the aging process when properly administered.
NAD+
NAD+ supplements and injections have gained mainstream popularity. Biohackers often pay $600 for a single NAD+ IV therapy.
Tru Niagen is the only patented and FDA notified NAD+ supplement proven to work in clinical tests and boost NAD presence in cells by up to 60 percent.
Tru Niagen is a powerful addition to our arsenal to fight fatigue, especially when combined with nutrition, hydration, and a healthy lifestyle.
NAD+ & H2
We believe that NAD is a powerful addition when combined with a healthy lifestyle, nutrition, and hydration. And when it comes to hydration, think HYDRA+, the molecular hydrogen supplement that supercharges the cells to carry out waste products.
Introducing: NAD Tru Niagen® Stickpacks
Tru Niagen® stick packs are uniquely designed to fuel your cells safely and efficiently when you're at the gym or traveling*.
Formulated for optimal cellular nutrition. One stick packet of Tru Niagen® contains 300mg of patented nicotinamide riboside, a micronutrient bio-engineered for optimized absorption by the cell.
Includes inulin (chicory root extract), a good source of fiber

No nuts or gluten

No caffeine

No animal by-products

No artificial colors or flavors
Through Tuesday July 12, enjoy 15% OFF Hydra+, Tru Niagen, or our already discounted Optimized Cellular Health Bundle. Use coupon code: 15ENERGY
Hydra+ Molecular Hydrogen Ultra Dose

Buy Now

Optimized Cellular Health Bundle

Buy Now

Tru Niagen NAD Supplement - 30ct Stickpack

Buy Now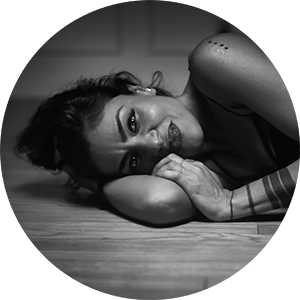 Sweetly,
Maryam Henein
Founder, HoneyColony
No longer want to receive these emails? Unsubscribe.
HoneyColony 340 S Lemon Ave #9590 Walnut, California 91789