The 3 Best Bone Health Supplements 🦴
No More Brittle Bones
This email was sent
JUNE IS OSTEOPOROSIS MONTH
Dear ,
Every June, we tend to think about our bones a little bit more than usual. This isn't because of muscle soreness from trying to tone up for the Summer, or because you're indulging in ice cream, and getting more calcium on hot days. It's because June is Osteoporosis month, which brings awareness to the critical importance of bone health, and osteoporosis prevention.
You've likely heard of it before, but Osteoporosis may be more common than you think. In fact, around 10 million Americans suffer from Osteoporosis, and over 44 million Americans have low bone density.
What Is Osteoporosis?
Osteoporosis is a bone disease characterized by a brittle weakness of the bones. It is also referred to as the "silent disease" because you can't feel your bones getting weaker. In fact, you may not even find out that they have Osteoporosis until they've broken a bone. 
Am I At Risk?
Osteoporosis is a disease that people often associate with being elderly, but that isn't always true. Osteoporosis isn't a normal symptom of aging, and prevention should be taken very seriously. People with Osteoporosis can break a bone from even a simple bodily function, like sneezing.
You reach your "peak bone mass" between ages 25-30, and then, your bones slowly begin losing their mass around age 40. These numbers actually are accelerated for women, as they lose 1.5 to 2% of their bone mass yearly following menopause.

3 Perfect Products for Prevention
But, we do have good news! We have three Hive favorites that are great for stronger bones and bone density.
Humineral ResCue Antioxidant
As toxins load up in your body, cells can become overloaded with free radicals that lead to oxidative stress. Oxidative stress damages proteins, fats, and genetic information in the body.

Resveratrol is a natural plant compound of stilbene structures that acts as an antioxidant to help fight off those dreaded free radicals. Humineral ResCue Antioxidant contains Trans-Resveratrol, the main polyphenol and super-antioxidant.
As a powerful antioxidant, Resveratrol can help lower blood pressure, slow down age-related cognitive decline, reduce inflammation, and promote bone health, making it a perfect candidate for anyone looking to help prevent osteoporosis while also supporting heart health.
Just Thrive K2-7
Just Thrive's Vitamin K2-7 not only promotes healthy bones, but also healthy circulation, heart, nerves, and brain! Vitamin K2-7 is found in every tissue of the body, and it plays a key role in our everyday bodily functions.

Research confirms that Vitamin K2-7 is important for the utilization of minerals, including Vitamin A and Vitamin D. It protects against tooth decay, is involved in normal reproduction, and supports bone health by protecting against calcification of the arteries!
Jigsaw Magnesium with SRT
Looking for high-quality, time-release magnesium? Jigsaw's Magnesium with SRT has got you covered. The sustained release technology (SRT) slows the release of magnesium so that it's spread out over 8 hours, allowing your body to absorb what it needs over time.
Research suggests that over 80% of Americans are deficient in magnesium due to consuming water with fluoride, alcohol, an abundance of coffee, and processed foods.

A few of the many benefits that Jigsaw Mag SRT demonstrates are:
Encourages calmness and lessens stress

Supports normal bone structure

Helps ease leg cramps & back pain

Promotes restful sleep
Support Those With Osteoporosis
Regular exercise, whether through dancing, hiking, walking on the treadmill, low-impact aerobics, lifting weights or even yoga and Pilates can help improve bone strength, balance and flexibility.with weight resistance is one of the best ways to 
And if you're looking to support people with Osteoporosis consider:
Volunteering at a relevant organization,
Raising funds for Osteoporosis patients to pay their medical bills
And, sharing your story if you do have Osteoporosis!
We're also offering the three products above at 15% OFF through Friday, July 1st. Use coupon code: DEMBONES
Humineral ResCue Antioxidant (Vit-C & Trans-Resveratrol)

Buy Now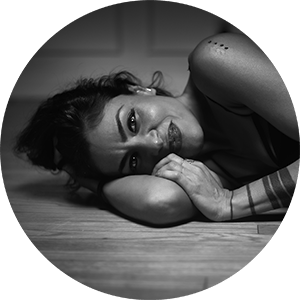 Sweetly,
Maryam Henein
Founder, HoneyColony
No longer want to receive these emails? Unsubscribe.
HoneyColony 340 S Lemon Ave #9590 Walnut, California 91789