The Best Deal on AQUATRU and AIR DOCTOR
The Cleanest Air and Water You Can Finally Afford
This email was sent
Dear Hive Members,
Whether you love the commercialism feel of Black Friday or not, there are some very amazing deals going on. There are especially wellness products that can provide life-changing benefits, and are at a great price that may finally fit your budget.
For this Black Friday, our Hive has worked hard to curate the best must-have products with the best deal you've ever seen.
Let's be honest...there's an endless list of "must-haves" we all have. But I personally don't use this term lightly. A must-have to me is something you shouldn't live without.
Essentials.
Essentials like the air you breathe and the water that you hydrate your body with.
And that's precisely why we're kicking off our Black Friday Hive Recommendations series with a spotlight on Water and Wellness - a curated collection of products backed by decades of research. Water and Wellness products are designed to purify water through reverse osmosis, remineralize with marine plasma, provide profound multi-system benefits with molecular hydrogen, and so much more.
1. AquaTru
There are a few reasons we love W&W. For one, they offer the 4-stage, above-counter Reverse Osmosis water filter, AquaTru at an amazing price (especially with the Black Friday deal I'm about to tell you about).
AquaTru is the first and only countertop reverse osmosis water purifier certified to NSF standards to remove 82 contaminants, including Lead, Chromium-6, Chlorine, Fluoride, PFAs, Nitrates, hormones, glyphosate, and more. It offers purified, great-tasting water from your tap, no plumbing or installation required.
2. Marine Plasma
Secondly, Water and Wellness is a leading Stateside distributor of Quinton marine plasma-which frankly, we consider to be the "primordial" substance in water. They are the only destination online where you can get an AquaTru bundled with Quinton.
3. AIR Doctor
Water & Wellness is also a distributor of the premiere air filter, AIR Doctor, which is powerful enough to filter all of the air in a 2400 sq. ft. room once every hour. AIR Doctor not only removes almost 100 percent of particles but also the vast majority of toxic ozone, volatile organic chemicals, and gases. The Ultra Hepa filter it uses is 100 times more effective than ordinary HEPA filters and is able to capture 99.99% of the smallest and most dangerous ultrafine PM2.5 particles.
BLACK FRIDAY SPECIAL!!
I strongly urge you to check out Water & Wellness early access Black Friday special here. You'll find outstanding baked-in discounts on bundles, plus 25% off Molecular Hydrogen products and 15% Off all non-bunded products. And if you have your eyes on a bundle, Water & Wellness is exclusively allowing our email subscribers to get an additional 25% off select bundles with code: HC

For the aforementioned AquaTru/AIR Doctor bundle ($860 MSRP) this amounts to total savings of $215. Even if you took advantage of both AquaTru's and AIR Doctor's Black Friday sales at each individual site, you wouldn't save this much.
I truly hope you get to know the amazing company that Water and Wellness is and have the opportunity to take advantage of these amazing deals.
>>>>>  CLICK HERE for Water & Wellness Early Black Friday  <<<<<
+
REMEMBER you'll save 25% off SITEWIDE and on select bundles when you use code: HC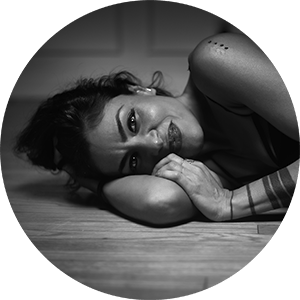 Cheers,
Maryam Henein
Founder, HoneyColony
No longer want to receive these emails? You can unsubscribe here.
HoneyColony 340 S Lemon Ave #9590 Walnut, California 91789