The Best Memorial Day Deals For Health!
20% Off Sitewide 🇺🇸
This email was sent
Dear ,
During this Memorial Day, remember those who served, and remember to serve yourself and your loved ones with the gift of health.
To serve your health, you need to understand and deal with the ongoing stressors that have the greatest impact on your health. 
Your energy equation is different from everyone else's. Relationships, environment, and attitude have a significant influence on our coping mechanisms. But there are also a handful of generic solutions that help you cope better with modern life. Here are some of our current favorites that we're offering today.
Cellular Health: A New Support In Your Arsenal
HoneyColony is proud to introduce NMN Revive, a high-dosage, and high-quality coenzyme to support DNA repair, and increased cellular energy to keep you looking and feeling young.
NMN supports:
Improved blood vessel health

Balanced glucose insensitivity

Increased oxygen intake during exercise to increase performance

Increased telomere restoration to prolong cellular health
We know this will become another customer favorite, so learn more about NMN Revive and pre-order from our first initial run. Labels are on their way as of Friday and should reach our warehouse for placing and shipment within the week.
Gut Health
The microbiome regulates your immune system, endocrine system and brain chemistry. Taking probiotics can bring gut microbiome back to a healthier balance. 
We created the Dynamic Gut Duo to boost and heal your biome with a combination of Hydra+ Molecular Hydrogen (for cellular energy and hydration) and Thrive Probiotic (for balancing the gut microbes).
Heart Health
Our next favorite is a less recognized but powerful addition to your well-being. Vitamin K2 comes with huge benefits including reducing the risk of diabetes, heart disease, cancer, and osteoporosis. Just Thrive Vitamin K2-7 is an award-winning supplement that supports healthy heart, blood circulation, brain, bones, and nerves.
Total Body Balance
For total health solutions, we have Superior CBD, our customer favorite for over six years. Superior offers 10X bio-availability optimized hemp oil extract using exclusively natural, plant-based ingredients in a complete botanical formulation.
With the success of Superior, we formulated offer Morpho: Topical CBD for joint and muscle relief. An easy to spray-on solution that penetrates deep into tissue to provide localized relief.
This Memorial Day, enjoy these favorites and everything at HoneyColony and Simply Transformative (home of our CBD) at 20% off with coupon code: ME20
Cheers to your health, your loved ones, and those who serve to protect freedom and liberty.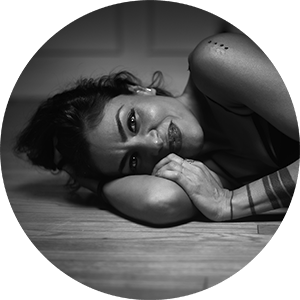 Sweetly,
Maryam Henein
Founder, HoneyColony
No longer want to receive these emails? Unsubscribe.
HoneyColony 340 S Lemon Ave #9590 Walnut, California 91789