The BEST Natural Sunscreen ☀️
Protect Your Skin This Summer!
This email was sent
UV PROTECTION MONTH: WHY IT MATTERS!
Dear ,
When you think of protecting your skin from UV rays, sunscreen may instantly come to mind. Sunblock is a perfect way to reduce the damage from ultraviolet electromagnetic radiation. However, HoneyColony also has a 'secret weapon' for keeping your skin healthy post-sun-exposure, AND for protecting against UV rays, along with so much more! First, let's dive into why shielding yourself from UV rays is important for your overall health.
What Are UV Rays?
Ultraviolet (UV) radiation is a form of electromagnetic radiation that comes from the sun, as well as some man-made sources that you've probably been warned to heed caution to, such as tanning beds. Even welding torches give off UV rays!

When we're talking about radiation, there is a full spectrum that we have to keep in mind, from high-frequency radiation like X-Rays, to low-frequency radiation such as radio waves.

The American Cancer Society divides UV rays into 3 different categories. Here are how they effect you:
1. UVA: Cause skin cells to age, some indirect damage to cell's DNA, can cause wrinkles, and attribute to skin cancer
2. UVB: As the main rays that cause sunburns, they damage cell DNA directly, and cause most skin cancers
3. UVC: These have more energy than other UV rays, so much so that they typically react with the ozone layer of our planet and don't typically reach the ground, so these are not normally a factor in skin cancers
What Do UV Rays Really Do?
Most skin cancers are a result of exposure to the UV rays in sunlight. This means that spending a lot of time in the sun, wearing minimal clothing such as a swimsuit, living in an area that receives an abundance of sunlight, and having serious sunburns in the past puts you at a greater risk of developing skin cancer.  
That's why we suggest taking the initiative of protecting yourself against harmful UV rays with products we love and trust.

Aseda Shea Butter
This is it; our secret weapon against fighting off harmful UV rays!

Aseda Shea Butter is a unique, rich, and all-natural moisturizer with over 30 health benefits! It is sourced from the nuts of Shea trees, which are native to the Savannah's of Africa, and has been used for thousands of years to protect Africans from the severe heat conditions of the land. Fun fact: Shea trees can live up to 200 years!
You'll feel and see the difference with Aseda Shea Butter, compared to highly processed, synthetically fragranced, filler-ridden and machine processed shea butters on the market. Aseda Shea is wild harvested, and is also crafted by a women-run co-op in the Molé National Forest!

Aseda Shea Butter abosrbs UV rays, limiting their contact with your skin. It also combats inflammation, stimulates collagen production, prevents wrinkles, soothes eczema and psoriasis, combats environmental toxins, prevents skin dehydration, and even helps prevent stretch marks!
Here are A few of the nutrienrs that make Aseda Shea Butter so desirable:
Rich in unsaturated fat + essential fatty acids

Contains phytosterois, provitamin, + allantonin

Contains Vitamins A + D + E


 
Prepare to fall in love with this skin favorite of many, as it protects, strengthens, and regenerates skin all-year-round! It never expires, so you can reap the benefits for as long as you wish!
Today, through Tuesday July 26th, save 15% on some of our favorite UV Protection products with coupon code: SHEA15
America's Safest Sunscreen: 3rd Rock SPF 35

Buy Now

Beauty, Clear Skin & Sun Protection

Buy Now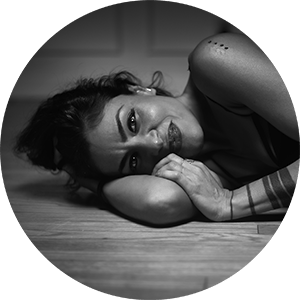 Sweetly,
Maryam Henein
Founder, HoneyColony
No longer want to receive these emails? Unsubscribe.
HoneyColony 340 S Lemon Ave #9590 Walnut, California 91789