Wellness Products You'll Love From Our Partners
Less Than 24 Hours to Save!
This email was sent
Dear Hive Members,
Black Friday sales are nearly over. I know it feels like an overwhelming week with so many offers coming at you.
This is why we wanted to share four of our affiliate partners with amazing BF deals that support balance and longevity.

Unfortunately, Sauna Space's sale is over. But don't worry, we'll let you know if and when they have more deals and offers.

However, our other three HoneyColony Hive essential brands for your wellness and longevity - Hapbee, Viome, and Water & Wellness - are still running their Black Friday deals through TODAY. Here's a reminder of what you can still get if you act NOW.
Hapbee - Get $100 Off the Hapbee wearable, which uses proprietary ultra-low radio frequency energy technology (ulRFE®) to create specific magnetic fields that produce desired feelings in the body (Happy, Alert, Focus, Relax, Calm and Deep Sleep), all without negative side effects.
Water & Wellness - Get 25% off molecular hydrogen supplements (a gamer changer in performance and anti-inflammatory supplements) as well as Quinton marine plasma and the AquaTru 4-stage Reverse Osmosis water filter - the BEST above-counter water filter we have ever tried with code: HC
Viome - Get 25% Off Viome microbiome gut intelligence tests + a 3-month subscription to their performance supplements line (supplements and pre/probiotics custom-tailored to your very own microbiome).

I truly hope you get to know these companies and reap the benefits of their life-changing wellness tools. I have and I feel more informed and in control of my health choices.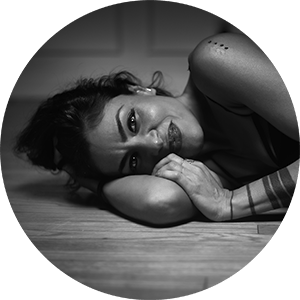 Sweetly,
Maryam Henein
Founder, HoneyColony
No longer want to receive these emails? You can unsubscribe here.
HoneyColony 340 S Lemon Ave #9590 Walnut, California 91789