What Are You Waiting For? Put The Poop In The Mail.
Now This Sh*t, You're Gonna Like 💩
This email was sent
Dear Hive Members,
As part of our BLACK FRIDAY HIVE Recommendations of companies and wellness products that we can't live without, our list wouldn't be complete without a nod to VIOME.
And it's good timing too - they're having their BIGGEST sale of the year right now.
Gut Testing
Viome has always been an amazing company, but the reality is they've come a long way in a couple of years. For me, Viomes has always been the best microbiome testing kit availabe. And they've proved that with investing in R&D to make their tests more precise.
Throughout these efforts, they've continued to grow out their partnerships and expand research efforts to unmask how gut microbes impact various aspects of our health, from digestion to inflammation, biological aging, immune health, mental health to skin health. And for the first time, Viome is using data to create breakthrough diagnostic tests like the recent FDA Breakthrough Device designation for their Oral and Throat Cancer Test.
What Viome has learned has only strengthened their resolve: simply by helping people choose the right foods for their individual needs, it is possible to directly address the root cause of low-grade inflammation, a trigger for most common symptoms like bloating, digestive issues, joint pain, skin problems, brain fog, weight gain, and more.
And the insight gained from their Gut Intelligence Test allowed them to see new and improved ways to support your cells. Combining the data from their gut microbiome (microbial gene expressions) with a simple blood test (human gene expressions), their Health Intelligence Test is able to connect the dots between the microbes in our gut and how they impact the human or "host" side of us.
With blood samples, this test can determine how efficient your cells and mitochondria are and how best to optimize their function through nutrition. What we've learned is shocking: when your gut is imbalanced, it can change how resistant you are to stress, your ability to naturally heal, how well you generate energy, and whether you can dampen inflammation or even activate your immune system at all.
How Accurate is Viome's Test?
One thing that makes their Health Intelligence Test so impressive is their commitment to using state-of-the-art strategies to show a more accurate expression of the composition of your gut microbiome. Known as metatranscriptomics, Viome sequences the complete 'transcriptome' or RNA expression of each person's entire microbial community. This allows them to see who is present and alive, and their activity. By focusing on what your microbial cells (and our own cells) are actively doing, this test can give you a better idea of how well - or poorly - they're functioning.
This is very different from other gut tests that use 'metagenomics' that examine microbial DNA. This other method includes organisms no longer living inside you and can give you false information about the microbial colonies in your gut ecosystem. They also won't be able to give you valuable insight about who is doing what, and how that's impacting the rest of your body. Viome's unique mRNA sequencing technology was developed by the U.S. Department of Defense at Los Alamos National Lab and is exclusively licensed to Viome.
In addition to the newly refined Health Intelligence Kit, VIOME has gone a step further and now offers personalized precision supplements and pre/probiotics, depending on your test results.
Monthly subscription packages are now available for ongoing recommendations, which provides the most custom-tailored approach to restoring AND maintaining your gut microbiome.
BLACK FRIDAY SPECIAL
Starting today, Viome is offering 25% off all testing kits (code KIT25) and another 25% off 3-months of a Supplements Subscription (code SUPS25).
You will already see their kits discounted, but don't forget to use these codes at checkout for additional savings.
Viome's GUT testing kit is normally $199 and marked down to $99. Get an additional $25 off and total savings of $125!
The Health Intelligence Kit (my personal choice between the two) is normally $249 and marked down to $199. Get an additional $50 off with the code and save a total of $100.
.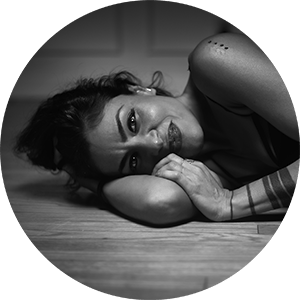 Sweetly,
Maryam Henein
Founder, HoneyColony
No longer want to receive these emails? You can unsubscribe here.
HoneyColony 340 S Lemon Ave #9590 Walnut, California 91789