What's More Pecious Than Gold?
Up to 40% Healthy Living
This email was sent
Hey ,
It's hard to deny the ancient immunity-supporting power of silver.
According to 3,000-year-old Vedic texts, the Shatapatha Brahmana recommended the use of silver against infections. Hippocrates raved about silver. Cyrus the Great stored all his water in silver vessels. The French aristocrats survived the bubonic plague by eating from silver cutlery, just like Louis XIV who only took three baths in his life but reigned for 72 years.
 
Flash forward to today, and we're still raving about this all-natural antibiotic that is much safer than modern synthetic antibiotics that can have long and short-term damaging effects to the gut. It's why we offer two solutions for sIlver solutions.
Silver Excelsior Serum



Silver Excelsior Serum is the best choice for acute issues. Here's why we love it:
Supports immunity response when dealing with sore throats, ear infections, eye infections, upper respiratory illnesses, sinus issues, and more.

Decreases risk of plaque buildup, tooth decay, and bleeding gums.

Fights mold and mildew build-up (on surfaces also).

Alleviates cuts, sores, and boils discomfort.

It relieves itchiness from bug bites and rashes.

Soothes burns (including sunburns).

It's travel-friendly with the ability to assist with combating infections and bacteria anywhere you go.
Colloidal Silver Healer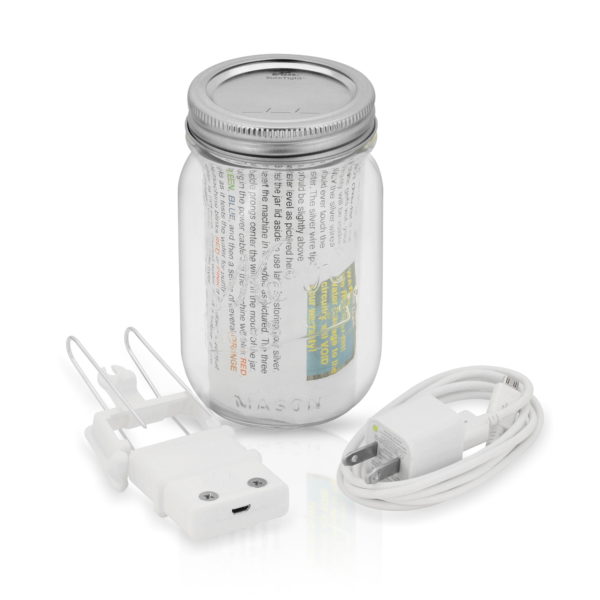 However, if you're dealing with a chronic issue, our Colloidal Silver Healer may be the better purchase for you. This device allows you to make your own high-quality ionic/colloidal silver for the price of distilled water.
Colloidal Silver Healer is simple to use; and it's the only solution in this price class that uses a custom microprocessor to make sure particle size is optimized to fight off invaders. Silver Healer pays itself back in less than two months if you are an active colloidal silver user.
With the holiday stress underway and the temperatures changing, now is the time to boost your immune system by stocking up on silver! Silver Excelsior has been on backorder for most of the past three months, but we just recieved a new shipment last night.
Black Friday
With our Black Friday Sale, you can get 40% off Silver Excelsior and 35% off our SIlver Healer 40%. You can also, enjoy up to 40% off our other Simply Transformative (home to CBD products) and HoneyColony brand products.
Enjoy the savings and enjoy natural health from the elements!
 
Sweetly,
Maryam Henein
Founder, HoneyColony


*Black Friday ends Friday 11/26 11:59 pm PST. Bundles and multi-packs are not included. Not valid with any other offers.
Up to 40% OFF!
No Coupon Needed
No longer want to receive these emails? You can unsubscribe here.
HoneyColony 340 S Lemon Ave #9590 Walnut, California 91789