Can Exercise Make You Smarter?
Email sent: Apr 4, 2021 7:07am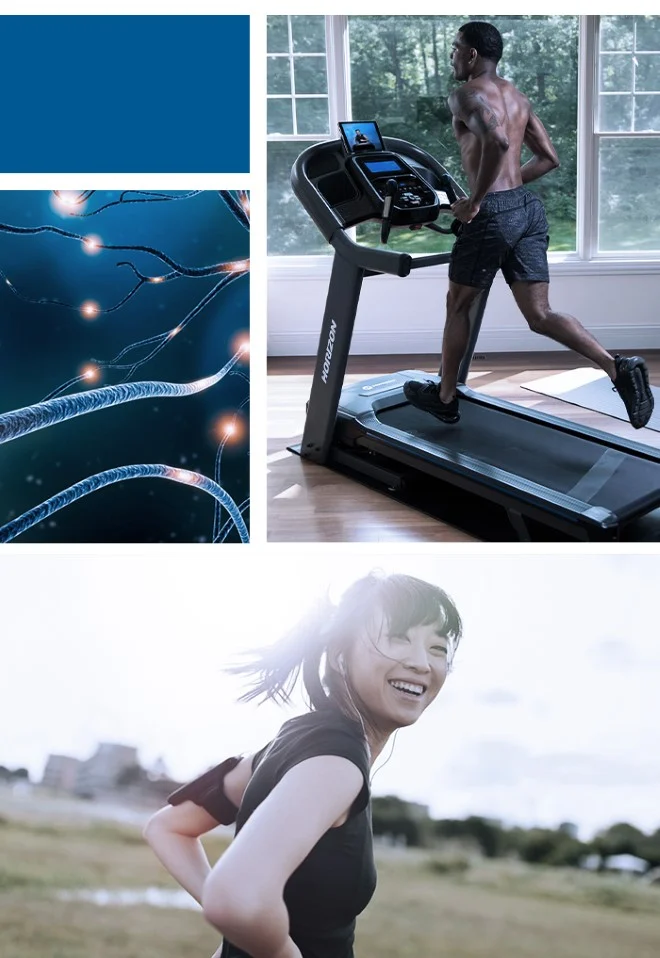 -,
Newsflash: What you may have assumed all along is now scientifically proven. Exercise literally makes us smarter.
How so?
It all comes down to two key factors: neuroplasticity and dopamine.
Research shows that exercise improves the efficiency of neurons so they work faster and interact with each other better. In other words, it enhances the brain's natural neuroplasticity, which is the way the brain grows and adapts.
Scientists have known this for some time, but they haven't discovered the exact mechanism until now.
The missing link between aerobic fitness and cognitive function is dopamine.
In a fun study involving measuring blink rate as an indicator of dopamine levels, researchers found executive function was highest when someone was blinking quickly. This was also positively correlated with how physically fit the participant was.
So next time you need a boost of feel-good dopamine, try hitting the treadmill. You'll also enjoy heightened cognitive function.
This effect can create an upward spiral, increasing our quality of life. When you are thinking more clearly, you are less stressed and more effective. This makes way for more dopamine in your brain and more pleasure in your life.
For most of us, this is all the motivation we need to stick to workout routine. Exercise can be the engine to better results in other areas of life.
Commit to more cardio today.
Enjoy site-wide savings on all home cardio machines.
Up to 0% APR • Free Shipping
Just getting started? Try the T101 Treadmill and use code FIT50 for an extra $50 off.
Revving up your routine? Our Studio Series Treadmills offer powerful, Rapid Sync motors and advanced streaming options.


Offer is subject to availability and may change at any time. Offer only good on new purchases made between April 2-4, 2021. Excludes all previous purchases. Cannot be combined with other offers. Offer ends Sunday, April 4, 2021 at 11:59pm CST.
Tablet and subscriptions not included. All trademarks are property of their respective owners, are used for identification purposes only, and do not imply endorsement.
Source: https://www.forbes.com/sites/alisonescalante/2021/02/26/researchers-find-the-missing-link-for-why-exercise-makes-you-smarter/?sh=344dcd454aaa
*Offer available on this purchase when charged to a Horizon Financing Account. Terms of promotion apply from date of purchase until the purchase is paid in full. Promotional offers may be based on creditworthiness. Limited time offer. Minimum purchase requirements may apply. Regular account terms apply to non-promo purchases. Standard Purchase APR: 29.99%. Click here for important information about Rates and Fees and to read the Citizens Line of Credit Agreement for full terms and conditions.  Horizon Financing account issued by Citizens Bank, N.A.
For more information about Horizon Fitness: www.horizonfitness.com
Phone 800.962.3596 | 1600 Landmark Drive | Cottage Grove, WI 53527 US
Copyright @ 2021 Horizon Fitness. All rights reserved.

Other emails from horizonfitness.com
Shop without the noise.
Get our free newsletter of hand-picked sales you need to hear about from the web's best brands.