How to exercise in extreme heat.
Email sent: Jul 8, 2021 7:01am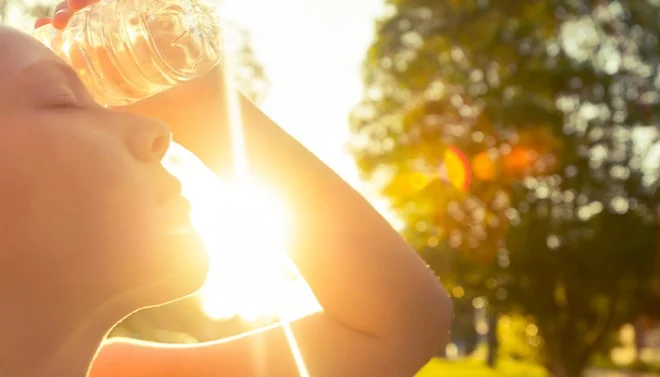 -,
This summer has already delivered record-breaking temperatures, and it's only mid-July. It has many of us rearranging our plans to avoid exposure to excessive heat, and rethinking if an outdoor exercise routine is a reliable plan.
Fortunately, a panel of exercise scientists have put together a list of recommendations for exercising in the heat. The upcoming Olympics inspired the research as a way to help athletes train, but the recommendations can help everyone.
Read below for the key takeaways and read the full article here. 
1) Schedule strategically.


Workout in the morning or find a shady path as opposed to a sunny concrete street. Or, if you have air conditioning, take your runs indoors with a home treadmill. 


2) Fortify yourself with cool.


Freeze your underwear (!), mist yourself with cool water or put a cool washcloth on your neck before you head outdoors.


3) Get sweaty to acclimate.


If you want to be able to work out in the heat, you can gradually warm your body up to the experience. Take short, mid-day runs in the full sun once or twice a week to get used to it. If you are sweating early and profusely, that's a good sign your body is acclimating.


4) Take a warm shower post workout.


This may sound counter-intuitive, but a warm shower after a workout is a safe way to extend the acclimatization process.


5) Know when to stop.


Dizziness, nausea, headache or cramping are all signs of heat illness. Know the signs and stop if you experience any of them. Heat illness impairs judgement, which presents an extra challenge to recognizing when you're in peril. Therefore, it's smart to exercise with a partner.
Use code CYBER6 to save an extra 6%.




Offer is subject to availability and may change at any time. Offer only good on new purchases made between July 6-13, 2021. Excludes all previous purchases. Cannot be combined with other offers. Offer ends Tuesday, July 13, 2021 at 11:59pm CST.
Source: https://www.nytimes.com/2021/06/23/well/move/exercise-heat-advice.html
Tablet and subscriptions not included. All trademarks are property of their respective owners, are used for identification purposes only, and do not imply endorsement.
*Offer available on this purchase when charged to a Horizon Financing Account. Terms of promotion apply from date of purchase until the purchase is paid in full. Promotional offers may be based on creditworthiness. Limited time offer. Minimum purchase requirements may apply. Regular account terms apply to non-promo purchases. Standard Purchase APR: 29.99%. Click here for important information about Rates and Fees and to read the Citizens Line of Credit Agreement for full terms and conditions.  Horizon Financing account issued by Citizens Bank, N.A.
For more information about Horizon Fitness: www.horizonfitness.com
Phone 888.878.9011 | 1600 Landmark Drive | Cottage Grove, WI 53527 US
Copyright @ 2021 Horizon Fitness. All rights reserved.

Other emails from horizonfitness.com
Shop without the noise.
Get our free newsletter of hand-picked sales you need to hear about from the web's best brands.