In Miami - At the FTX Crypto Cup!
This email was sent
FTX Summer of Chess - Early Bird Deal Ends Soon!
The Early Bird deals on the FTX Summer of Chess end this Friday... If you want a once-in-a-lifetime chess experience in Miami, get your tickets now!

On the 20th and 21st of August, you will be able to:
Meet some of the players (with Carlsen, Giri, and Aronian among those confirmed to play),
Play a simul against a GM,
Learn Starchess with László Polgár, father and first trainer of the Polgár sisters,
Play in a Starchess tournament,
Watch the FTX Crypto Cup in person,
Stay in style at the Nobu & Eden Roc Hotel right on Miami Beach!
But prices go up by $100+ at the end of the week so make your move now!
Get Your Tickets Here...
Have You Got Your Free FTX Crypto Cup Key?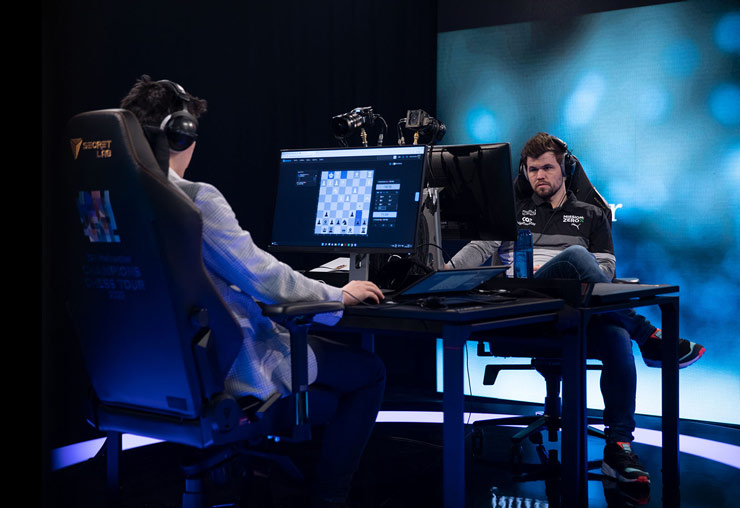 The FTX Crypto Cup returns as a live event in Miami from Aug 15 - 21 for the 2022 season of the leading annual circuit in chess, the Meltwater Champions Chess Tour. 

In connection with the FTX Crypto Cup 2022, a limited-edition "Key" will be created, promoted, and distributed to fans around the world to gain exclusive benefits to the biggest chess event in 2022. 

The free-to-claim, exclusive FTX Crypto Cup 2022 Key grants holders access to a unique community where the ultimate digital fan experience will be unlocked to enjoy the FTX Crypto Cup 2022 from around the world.

Holders will join a community bustling with chess activities, challenges, and giveaways as well as cash and NFT rewards amounting to $100K that will be distributed in the build-up to and during the FTX Crypto Cup 2022.

Make your move and join us for the biggest chess event of 2022!
Get Your Key Here!

Get in Touch Now!
Customer Support
(256) 858-8070
Mon - Fri: 9:00 A.M. until 5:00 P.M. (Central)
[email protected]
288 Dunlop Blvd Building 400 Huntsville, AL 35824
Copyright © 2022 The House of Staunton, All rights reserved.