The House of Staunton is excited to launch EXCLUSIVELY signed copies of Emanuel Lasker Volumes 1,2 and 3!
This email was sent
Once these signed versions are gone they are gone forever! Hurry in today while supplies last! 
For the first time ever, The House of Staunton is proud to launch signed versions of all 3 Emanuel Lasker Volumes! These exclusively signed editions were signed by Richard Forster, Raj Tischbierek and Ulrich Dirr!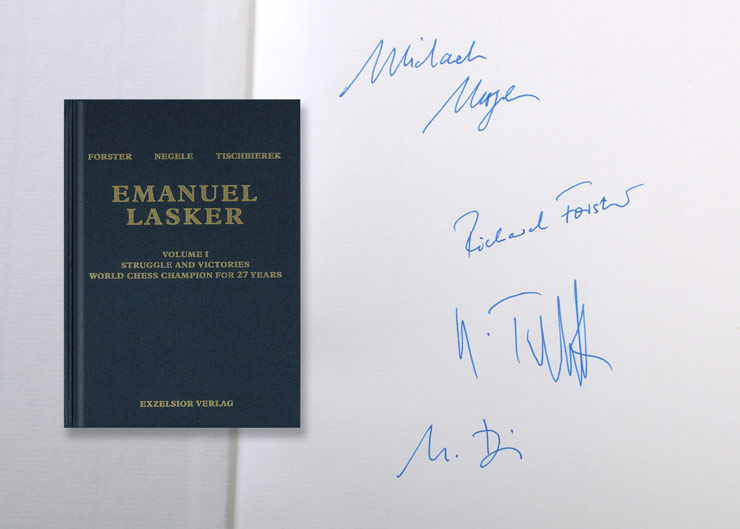 Volume 1 Contents:
Michael Negele - A Biographical Compass, Part 1
Wolfgang Kamm & Tomasz Lissowski - Ancestors, Family and Childhood
Tony Gillam - Lasker in Great Britain
John Hilbert - Lasker: The American Views
Joachim Rosenthal - Lasker and Mathematics
Jürgen Fleck - Lasker's Endgame Studies
Ralf Binnewirtz - Lasker's Chess Problems
Raj Tischbierek - The Battle Lasker vs Tarrasch
Mihail Marin - Dominator of the Chess World
Buy Now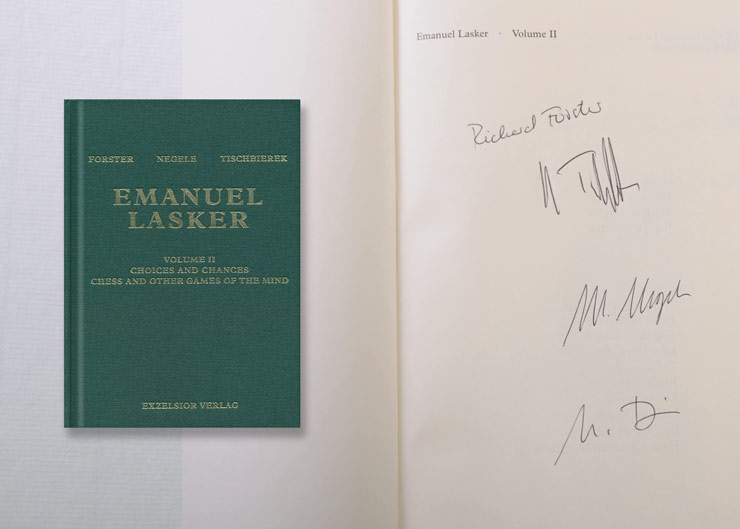 Volume 2 Contents:
In this second volume, Mihail Marin and John Donaldson shed new light on some of Lasker's most important encounters in the middle part of his chess career, starting with the famous tenth match game against Carl Schlechter and culminating in his famous victory at New York 1924.
Buy Now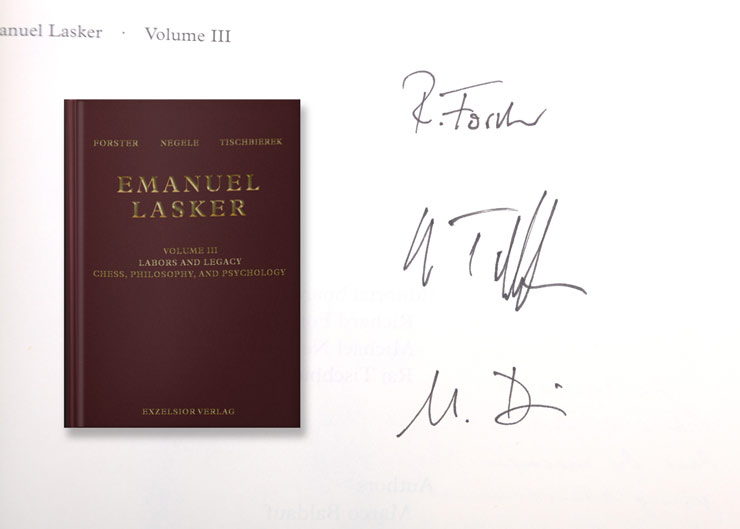 Volume 3 was just released earlier this year and has the following contents available:
A Biographical Compass, Part III, by Richard Forster
Lasker and Russia by Sergey Voronkov
Lasker, The Philosopher by Jan Sprenger & Marco Baldauf
Lasker and Judaism by Ulrich Sieg
The Psychology of Games by Fernand Gobet
Emanuel Lasker's Chess Columns by Richard Forster
Bibliography of Lasker's Writings by Egbert Meissenburg
Lasker as a Chess Teacher by Herbert Bastian
An Impressive Coda by Mihail Marin
Buy Now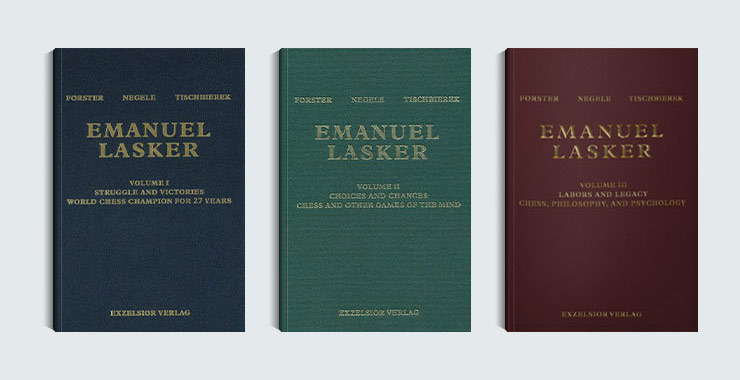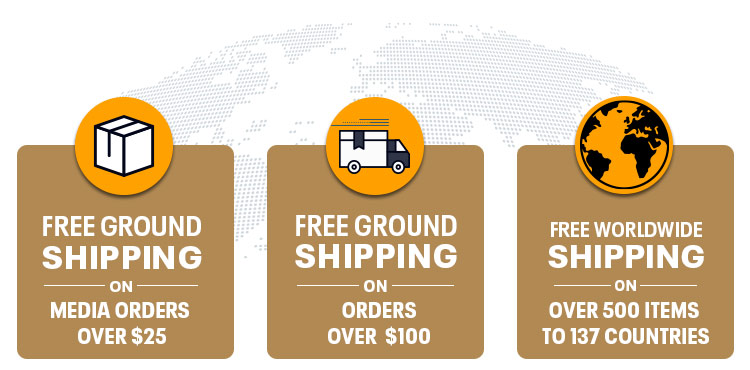 Get in Touch Now!
Customer Support
(256) 858-8070
Mon - Fri: 9:00 A.M. until 5:00 P.M. (Central)
[email protected]
288 Dunlop Blvd Building 400 Huntsville, AL 35824
Copyright © 2021 The House of Staunton, All rights reserved.