Director of Tokyo Olympics opening ceremony sacked for Holocaust joke 1 day to go
Email sent: Jul 22, 2021 6:34am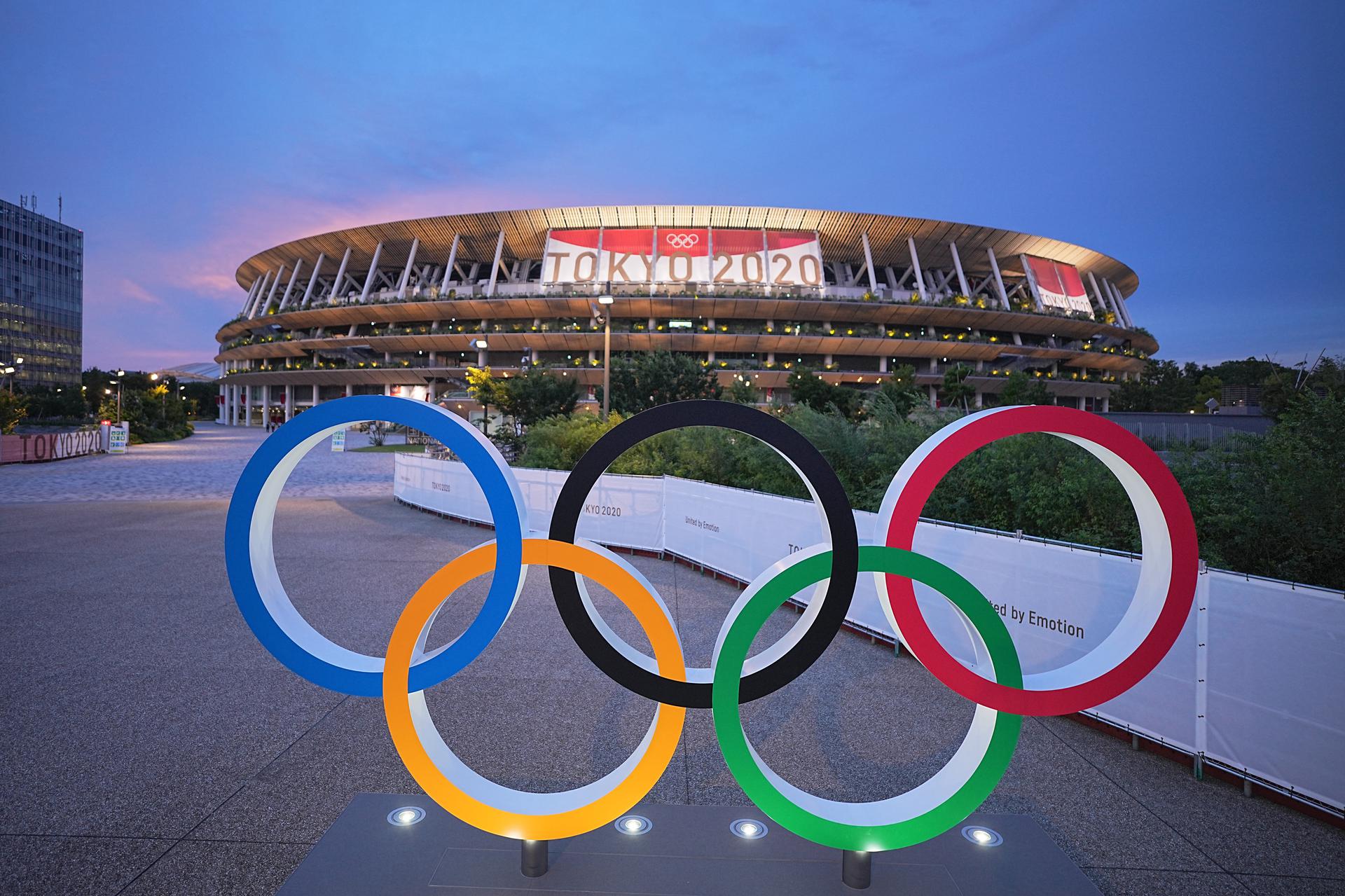 TOP STORIES
Thursday, July 22
TOKYO OLYMPICS ROCKED BY LAST-MINUTE SCANDAL The Tokyo Olympic organizing committee fired Kentaro Kobayashi, the director of the opening ceremony, because of a Holocaust joke he made during a comedy show in 1998. The latest scandal for the pandemic-delayed Olympics comes just a day before the opening ceremony, which is going ahead despite the advice of medical experts. [AP]
MAKE NO MISTAKE, VACCINE MISINFORMATION THRIVES ON FOX NEWS Don't be fooled by that viral clip of Sean Hannity begging his viewers to get the COVID-19 vaccine; Fox News personalities are casting doubt on the vaccine just as much as they always have, writes Lydia O'Connor. The people who watch Hannity's show -- not just clips -- heard his remarks in a very different context. [HuffPost]
BIDEN STANDS BY FILIBUSTER President Joe Biden reiterated his opposition to abolishing the Senate's filibuster rule, claiming that rather than making it easier to pass legislation, it will actually make it harder. But not that much is getting done now as Democrats have a majority but they still can't move forward on major parts of their agenda. [HuffPost]
GOP WILL DO ITS OWN CAPITOL RIOT PROBE Republicans will conduct their own investigation of the Jan. 6 riot at the U.S. Capitol after House Minority Leader Kevin McCarthy (R-Calif.) refused to cooperate with a bipartisan investigation set to begin next week. Republicans will boycott the committee because House Speaker Nancy Pelosi (D-Calif.) rejected two of his five appointees. [HuffPost]

FLORIDA CONDO COLLAPSE VICTIMS TO BE COMPENSATED Victims and families suffering losses in the collapse of a 12-story oceanfront Florida condominium will get a minimum of $150 million in compensation initially, a judge said. The $150 million does not count any proceeds from the numerous lawsuits already filed since the June 24 collapse, which killed at least 97 people. [AP]
BIDEN HOPES FOR FULL FDA APPROVAL OF VACCINES Biden said that he expects the Food and Drug Administration to give its final approval to COVID-19 vaccines, a step he hopes will help combat skepticism among Americans who have not been inoculated yet. He is also optimistic that children younger than 12 would be eligible for shots "soon." [HuffPost]
WHAT'S BREWING
DEMOCRATS WANT TO GO BIG ON CHILD CARE A new report out today includes a proposal that Biden and the Democrats hope to include in spending legislation they intend to enact this fall. It would finance pre-kindergarten programs and subsidize child care on a sliding scale pegged to financial status, a significant change. [HuffPost]
TOP CATHOLIC OFFICIAL RESIGNS AFTER REPORT HE USED GAY DATING APP Citing allegations of "possible improper behavior," the U.S. Conference of Catholic Bishops announced the resignation of its top administrative official, Monsignor Jeffrey Burrill. The Roman Catholic news outlet The Pillar published an article based on data it said was "correlated to Burrill's mobile device" and indicated he had visited gay bars and private residences using a dating app popular with gay people. [AP]
BORDER RESTRICTIONS EXTENDED DESPITE CANADIAN REOPENING The Biden administration has signaled that it will extend for another 30 days the nonessential travel restrictions on the northern and southern U.S. borders that were put in place over a year ago to stem the spread of COVID-19, even though Canada will allow vaccinated Americans to cross its border beginning Aug. 9. [HuffPost]
JUDGE BLASTS WEST VIRGINIA OVER ANTI-TRANS LAW A federal judge temporarily blocked West Virginia from barring a transgender girl from her school's sports teams, effectively saying the state's discriminatory law passed earlier this year was unenforceable. "I have been provided with scant evidence that this law addresses any problem at all, let alone an important problem," U.S. District Judge Joseph Goodwin said in his decision. [HuffPost]
LIGHTNING LIKELY CAUSED 'MONSTER' BOOTLEG FIRE The Bootleg Fire in Oregon, which has ruined more than 150 structures and displaced thousands of people, is so big that officials say it may not be fully extinguished until November. The fire has consumed nearly 400,000 acres, a 625 square-mile swath of land comparable in size to half of Rhode Island. [HuffPost]

Does somebody keep forwarding you this newsletter? — Subscribe here!
©2021 HuffPost
BuzzFeed, Inc 111 E 18th St, 13th Floor, New York, NY 10003
You are receiving this email because you signed up for updates
from HuffPost
Other emails from Huffington Post
Jul 22, 2021

Director of Tokyo Olympics opening ceremony sacked for Holocaust joke 1 day to go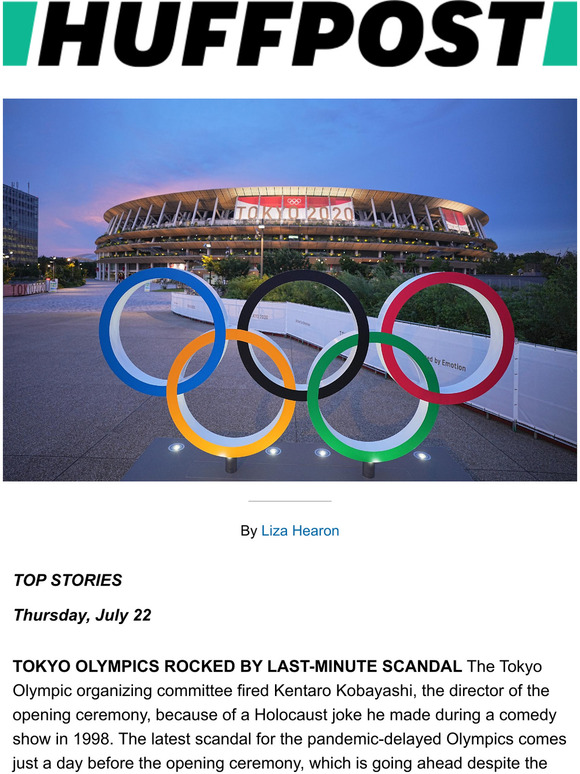 Shop without the noise.
Get our free newsletter of hand-picked sales you need to hear about from the web's best brands.