Do you want some Eggnog, from HALLOWEEN?! 😳
Will it Filter Wednesday - Eggnog vs The Professor Deal of the Week! View this email in your browser WILL IT FILTER WEDNESDAY! The Professor has kept his eggnog from Halloween! It is the Christmas Season and Professor Von Waterstein has been preparing his next test for since HALLOWEEN!! See what how he tests eggnog and all its glorious clumps. SPECIAL OFFER We're offering our Sidekick 3-Stage Water Filter for just $10.00! That's $5.00 OFF the regular price! Sidekick 3-Stage Straw Water Filter Regularly $14.95, Now $10.00 Buy Now No rainchecks. Cannot be combined with any other offer. Valid until Dec. 25th, 2018. Need Protection for the Whole Family? Pressurized Jerry Can Water Filter $124.95 Have 4 Gallons of clean, safe water at your finger tips. Just a few pumps to pressurize, then let it flow. No sucking required! Protects against Bacteria, Protozoa, Cysts, Heavy Metals, and Chemicals. BUY NOW #CleanWaterEverywhere Copyright © 2018 HydroBlu, All rights reserved. You subscribed to the HydroBlu newsletter from our website Our mailing address is: HydroBlu 8427 S. Old Bingham Hwy. Ste. A West Jordan, UT 84088 Add us to your address book Want to change how you receive these emails? You can update your preferences or unsubscribe from this list
This email was sent
WILL IT FILTER WEDNESDAY!
The Professor has kept his eggnog from Halloween!
It is the Christmas Season and Professor Von Waterstein has been preparing his next test for since HALLOWEEN!! See what how he tests eggnog and all its glorious clumps.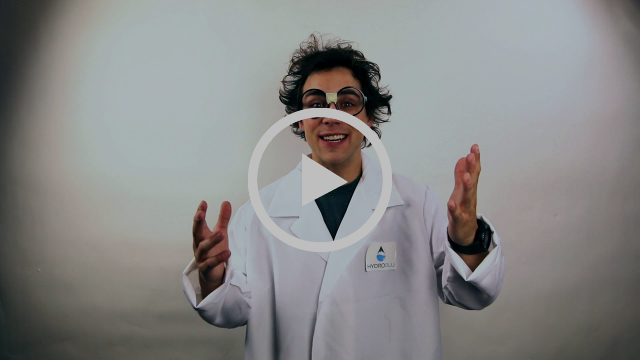 Sidekick 3-Stage Straw Water Filter 
Regularly $14.95, Now

$10.00
No rainchecks. Cannot be combined with any other offer. Valid until Dec. 25th, 2018. 
Need Protection for the Whole Family?
Pressurized Jerry Can Water Filter

$124.95


Have 4 Gallons of clean, safe water at your finger tips. Just a few pumps to pressurize, then let it flow. No sucking required! Protects against Bacteria, Protozoa, Cysts, Heavy Metals, and Chemicals.