HydroBlu Deal of the Week! 15% OFF the Versa Flow Water Filter Package!
Get the number one voted portable survival water filter package today! 💧
This email was sent
Versa Flow Light-Weight
Water Filter Package
The Versa Flow water filter is one of the lightest and most convenient personal water filters anywhere. Weighing in at only 2 ounces and each canteen at 1 ounce you don't have to worry about adding extra weight your hydration pack or system. It will fit virtually anywhere. This water filter is perfect for backpacking, hiking, camping, travel, and emergency preparedness. The Versa Flow Package is voted the number one portable survival filter and is sure to be a must-have for your next venture. 

What's Included in this Package: 
1 Versa Flow Filter
2 Collapsible Canteens
1 Bucket Adaptor
1 Clean Hose
1 Hose Clamp
 
This week receive 15% OFF this light-weight package at Hydroblu.com

Clear Flow: $23.95, Now: $20.36
Use Coupon Code:

DOTW

in your cart before checking out
to receive 15% discount.

-No Rainchecks. Cannot be combined with any other offer. 
*Deal expires October 27th, 2019*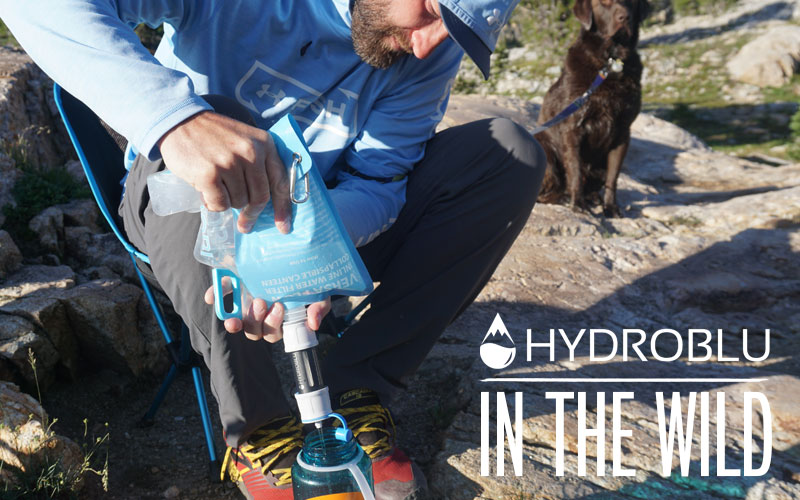 Be featured by HydroBlu! Tag your photos with #CLEANWATEREVERYWHERE or @hydroblu 
By: @mobridge5 -Shown with the VERSA FLOW LIGHT-WEIGHT WATER FILTER PACKAGE