HydroBlu Deal of the Week! 25% OFF the Clear Flow Water Bottle Filter Combo!
Ultimate light-weight practical filtration system for a great price! 💦
This email was sent
Go Flow Water Gravity Bag &
Versa Flow Filter Combo
TThe Go Flow Water Gravity Bag with the Versa Flow hollow fiber water filter is the ultimate filtration system that is lightweight, practical, and will protect you from 99.999% of bacteria and protozoa. The Versa Flow Water Filter is one of the lightest and most convenient personal water filters on the market. Weighing in at only 2 ounces you don't have to worry about adding extra weight to your pack and when combined with the Go Flow Water Gravity Bag. Together they only weigh 8.8 ounces. This gravity bag and water filter combo is perfect for backpacking, hiking, camping, and emergency preparedness. Plus, with a 10-liter capacity, it is perfect for families and groups when everyone doesn't have their own water filter.

Clear Flow: $39.95, Now: $31.96
Use Coupon Code:

DOTW

in your cart before checking out
to receive 20% discount.

-No Rainchecks. Cannot be combined with any other offer. 
*Deal expires September 29th, 2019*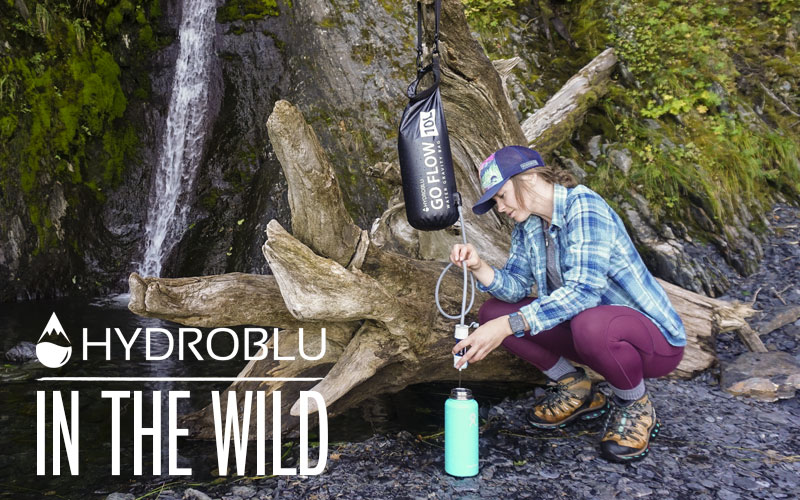 Be featured by HydroBlu! Tag your photos with #CLEANWATEREVERYWHERE or @hydroblu 
By: @mobridge5 -Shown with the GO FLOW WATER GRAVITY BAG & VERSA FLOW FILTER COMBO