HydroBlu Deal of the Week! Buy the Sidekick 3-Stage Straw, Get the Activated Carbon Replacement 4 Pack for FREE!
Keep your water tasting great with these Activated Carbon Replacement Filters!
This email was sent
Sidekick 3-Stage
Straw Water Filter
The easy to use Sidekick protects you from bacteria, chemicals, heavy metals, and other contaminates. Large sediment is blocked with the cotton pre-filter membrane, increasing the longevity of the filter. Nasty chemicals and heavy metals are adsorbed by the Activated Carbon Filter. Activated Carbon removes lead, iron, cadmium, nickel, chromium, and zinc along with chlorine, pesticides, herbicides, gasoline, and diesel fuel. Once the pre-filter and Activated Carbon filters have reached their life expectancy of 50 gallons, they can simply be replaced with the extra end cap filter which is included. Finally, the Ultrafiltration Hollow Fiber removes 99.999% of bacteria. Hollow Fiber is made of dozens of tubes that have microscopic holes (0.1 microns) that don't allow bacteria to pass through, while allowing clean water through by size exclusion technology.

This week when you buy a Sidekick Straw, get the Activated Carbon Filter 4 Pack, FREE!
No coupon code required, just add at least 1 Sidekick Straw to your cart for free Activated Carbon replacements to apply. 
-No Rainchecks. Cannot be combined with any other offer. 
*Deal Expires: October 20th, 2019*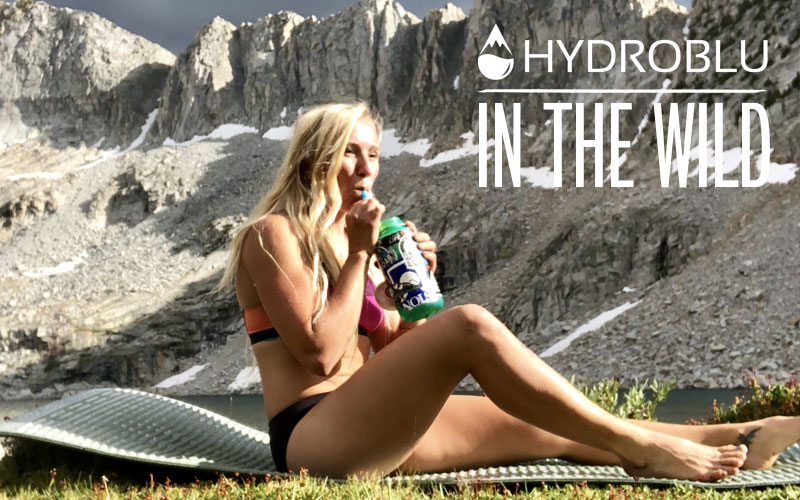 Be featured by HydroBlu! Tag your photos with #CLEANWATEREVERYWHERE or @hydroblu 
By: @adventurepants_ -Shown with the SIDEKICK 3-STAGE STRAW WATER FILTER