Lumberjack Larry is Back, with Spruce Juice 🌲
Will it Filter Wednesday - Jerry Can vs. Spruce Juice Deal of the Week! View this email in your browser WILL IT FILTER WEDNESDAY! Lumberjack Larry is back...with Spruce Juice Ever heard of Spruce Juice? Neither had we...until Lumberjack Larry made it in the HydroBlu Pressurized Jerry Can Water Filter. SPECIAL OFFER We're offering our Pressurized Jerry Can Water Filter for just $99.95! That's $25.00 OFF the regular price! Just use code LUMBERJACK at checkout to receive your discount. Pressurized Jerry Can Water Filter Regularly $124.95, Now $99.95 Buy Now No rainchecks. Cannot be combined with any other offer. Valid until Jan. 29th, 2019. It's Adventure Time, Stay Protected Far Out Package: HydroBlu and Rovor $74.95 How far will you go? Getting outdoors is best done when you are Far Out and prepared for anything. The Far Out Package provides you with everything you need with the HydroBlu Clear Flow Water Bottle with Filter Combo, HydroBlu Versa Flow Water Filter, Rovor Onne Hammock, and Rovor Mantel Buddy Blinder Headlamp. BUY NOW #CleanWaterEverywhere Copyright © 2019 HydroBlu, All rights reserved. You subscribed to the HydroBlu newsletter from our website Our mailing address is: HydroBlu 8427 S. Old Bingham Hwy. Ste. A West Jordan, UT 84088 Add us to your address book Want to change how you receive these emails? You can update your preferences or unsubscribe from this list
This email was sent
WILL IT FILTER WEDNESDAY!
Lumberjack Larry is back...with Spruce Juice
Ever heard of Spruce Juice? Neither had we...until Lumberjack Larry made it in the HydroBlu Pressurized Jerry Can Water Filter.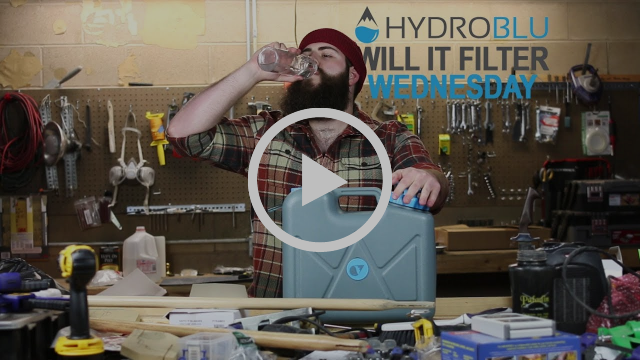 SPECIAL OFFER
We're offering our
Pressurized Jerry Can Water Filter
 for just $99.95! That's
$25.00 OFF
the regular price! Just use code
LUMBERJACK
at checkout to receive your discount.
Pressurized Jerry Can Water Filter 
Regularly $124.95, Now

$99.95
No rainchecks. Cannot be combined with any other offer. Valid until Jan. 29th, 2019. 
It's Adventure Time, Stay Protected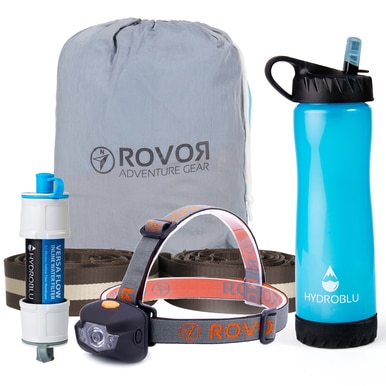 Far Out Package: HydroBlu and Rovor

$74.95


How far will you go? Getting outdoors is best done when you are Far Out and prepared for anything. The Far Out Package provides you with everything you need with the HydroBlu Clear Flow Water Bottle with Filter Combo, HydroBlu Versa Flow Water Filter, Rovor Onne Hammock, and Rovor Mantel Buddy Blinder Headlamp.