A collaboration with Mixologist Matthias Giroud
Celebrating our Stellar Odyssey
This email was sent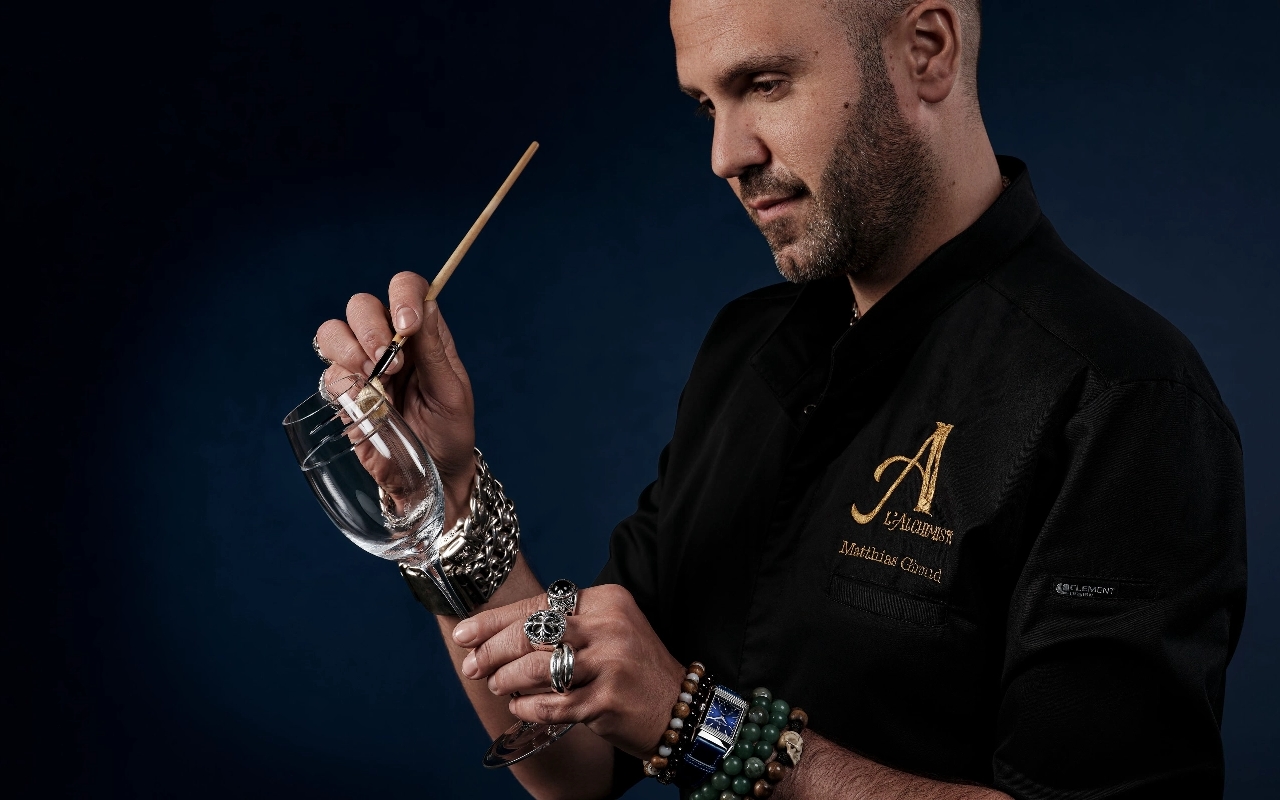 CELEBRATING A NEW COLLABORATION WITH

 

 

 

MATTHIAS GIROUD

 

 

 

Celebrating craft in its many forms, Jaeger-LeCoultre is delighted to collaborate with renowned mixologist Matthias Giroud to create a series of exclusive soft cocktails paying homage to the celestial origins of timekeeping.

 

 

 

 
 

A TRAVEL DOWN THE STELLAR ODYSSEY

 

 

 

FROM MIXOLOGY TO ALCHEMY

 

 

 

Leader among the new generation of mixologists and inspired by the wonders of the night sky, Matthias combined his technical expertise, artistic flair and rigour to create eight exquisite and intriguing soft cocktails with ingredients from the Vallée de Joux. An harmony of scents and flavours.

 

 

 

 

 
 

MIXOLOGY AS AN ART FORM

 

 

 

THE PRECISION OF GESTURE

 

 

 

Blending the skills of chef de cuisine, perfumer and visual artist, Matthias Giroud worked with temperature, texture, colour and form. With precise gestures, he captures and teases many senses in these remarkable compositions.

 

 

 

 

 
 

ASTRONOMICAL WATCHMAKING EXPERTISE

 

THE STELLAR ODYSSEY

 

In 2022, Jaeger-LeCoultre pays homage to the astronomical phenomena that lie at the very origins of time measurement, and also to its almost 190 years of accumulated expertise, mastering all forms of astronomical complications.

 

 

 
 

 

 

 

 

 

 

 

 

If you prefer not to receive further news from Jaeger-LeCoultre, please click to unsubscribe

Manufacture Jaeger-LeCoultre - La Golisse 8 - Le Chenit, 1347 Le Sentier, Switzerland
© Jaeger-LeCoultre 2022

 
Recent emails from Jaeger Lecoultre

See more