Discover the new Atmos Hybris Mechanica calibre 590
Limited to 10 pieces only
This email was sent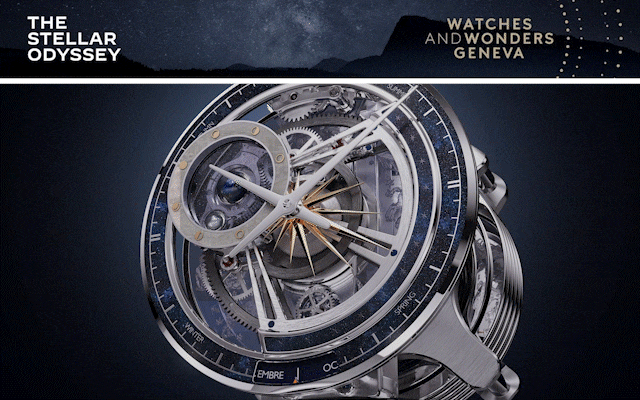 THE TELLURIUM

 

 

 

THE SOLAR SYSTEM CAPTURED IN A CLOCK

 

 

 

Our watchmakers have created a new mechanism that reproduces the cycles of the Earth, Sun, and Moon more closely than ever before.

 

 

 

 
 

MÉTIERS RARES EXPERTISE

 

 

 

A CLOCK OF ARTISTIC ELEGANCE

 

 

 

This extraordinary clock has inspired the artisans of Jaeger-LeCoultre to dedicate a wide range of their craft skills to its decoration.

 

 

 

 

 
 

IN-HOUSE CALIBRE

 

 

 

443 COMPONENTS MADE BY
JAEGER-LECOULTRE

 

 

 

The Atmos Hybris Mechanica calibre 590 is driven by the new Calibre 590, which was entirely conceived, designed and constructed within the Manufacture Jaeger-LeCoultre.

 

 

 

 

 
 

ASTRONOMICAL WATCHMAKING EXPERTISE

 

THE STELLAR ODYSSEY

 

In 2022, Jaeger-LeCoultre pays homage to the astronomical phenomena that lie at the very origins of time measurement, and also to its almost 190 years of accumulated expertise, mastering all forms of astronomical complications.

 

 

 
 

 

 

 

 

 

 

 

 

If you prefer not to receive further news from Jaeger-LeCoultre, please click to unsubscribe

Manufacture Jaeger-LeCoultre - La Golisse 8 - Le Chenit, 1347 Le Sentier, Switzerland
© Jaeger-LeCoultre 2022

 
Recent emails from Jaeger Lecoultre

See more