Vista Reviewed—Hear What They're Saying 🌟🌟🌟🌟🌟
Email sent: Jul 9, 2020 11:01am
Hear what people have to say about our #EARTHPROOF Vista wireless headphones. 
We think our #EARTHPROOF Vista wireless headphones are a total gamechanger—but don't just take our word for it. Read the latest reviews and hear it straight from the Jaybird community.

Survivors
Lost one of my earbuds during a run over the weekend when I got caught in a downpour. Managed to find it today after two more thunderstorms sweeping through. It was scuffed, and covered in silty mud where I found it along the side of the road. Got it cleaned up when I got home and found out it's still working perfectly. Don't even mind that I only found it after ordering a replacement.
— Sean
---

Hey that's pretty good
They are actually pretty good. I used to think that it would be annoying to charge wireless stuff but it's actually pretty simple and the battery lasts really long, I've never run out of it and I use them from 4 to 6 hours everyday.
— Daniel
---

These are amazing
I loved these because they fit well, you can charge them in their case, the battery lasts forever, you can listen to just one, and for many other reasons... and then I accidentally left them on the ground, in a dirt parking lot for two weeks, where they got run over and rained and hailed on. When I found them they still worked and were still charged!?!?! Wow. I'm a believer.
— Leigh
---

Way better then the AirPod pros!!
Love these headphones!!! The app is great!! I was going to trade someone for the AirPod pros but they couldn't compete with the sound quality the Jaybird vistas can bring
— Frank
---

I ran one earbud over with my car...
... by accident, not realising I dropped it. It still works. Durable product! Very good quality sound too :)
— Cameron
---

Freaking Awesome!!
These earbuds are absolutely great. Have had them for 6 months now. Connects every time and stays in when doing rigorous workouts. And they don't look ridiculous like beats.
— Brian
Now Playing
Fresh Picks From the Jaybird Crew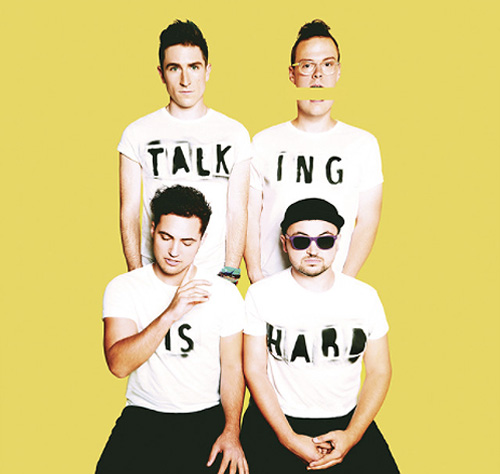 Artist: Walk the Moon
Song: Work This Body
Other emails from Jaybird Sport
Shop without the noise.
Get our free newsletter of hand-picked sales you need to hear about from the web's best brands.