Team Joe Newsletter incoming
Email sent: May 7, 2021 5:59pm
The American Families Plan, volunteering with the DNC, and more inside.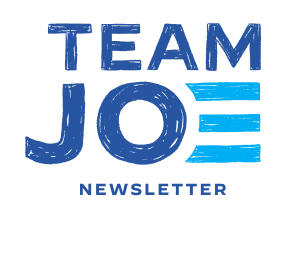 Hey team,
President Biden and Vice President Harris have been working hard to build this country back better since day one -- and last week, we celebrated their 100th day in office.
In the past few months, they've set a historic new target for emissions reduction, reversed the transgender military and Muslim bans, and expanded access to health care for millions of Americans.
President Biden and Democrats in Congress passed the American Rescue Plan and provided long-needed relief to the American people. They also doubled our goal of getting 100 million vaccines in arms by our 100th day -- and vaccinated more people than any other country on earth.
Now, President Biden is working with Congress to pass the American Jobs Plan and the American Families Plan. These pieces of legislation will be critical in turning relief into recovery and setting this nation up for success for generations to come.
The White House put together a video to commemorate this moment. Take a minute to watch, then read on for updates about the Biden-Harris administration and your friends at the DNC: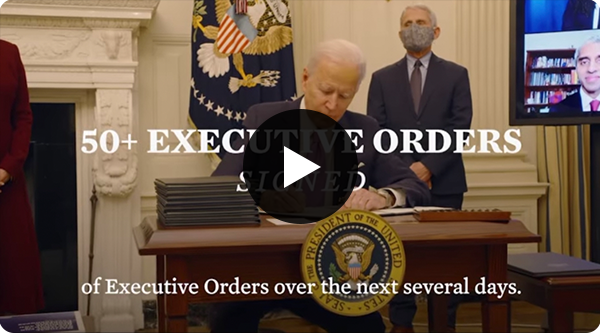 ---
The American Families Plan
President Biden announced the American Families Plan during his first joint address to Congress last week. Alongside the American Rescue Plan and the American Jobs Plan, it will make unprecedented investments in our economy and in the foundations of middle-class prosperity -- like setting a national standard for paid family and medical leave, making two years of community college free to all Americans, and providing universal pre-K to 3 and 4-year olds.
This $1.8 trillion plan is supported by nearly 60% of voters. With such strong bipartisan support, it's on Congress to pass the American Families Plan.
---
Join the DNC's Call Crew
Ever tried phone banking? Not only is it an easy way to get involved from the comfort of your home, it's one of the most impactful ways you can support President Biden's agenda and help elect Democrats up and down the ballot.
There's a spot for you on the DNC's Call Crew. To get involved, sign up for a quick training session -- we'll show you the ropes and connect you to some upcoming phone bank shifts, too! We'll see you there →
---
Do your part: Get vaccinated
The Biden-Harris administration is making it as easy as possible for every American to get a vaccine -- starting with providing a one-stop shop for finding the closest vaccination sites to you.
If you haven't received your vaccine and need to make an appointment, text your ZIP code to 438829 to find a vaccination site near you. You can also visit www.vaccines.gov for more information.
---
Support Democrats -- in style
Did you know that every purchase made at the Democrats' Official Store helps elect Democrats nationwide? Shop the limited-edition Biden-Harris Victory collection today, before supplies run out →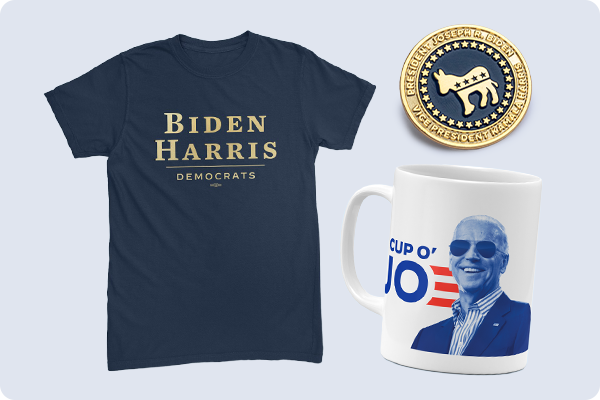 ---
Our work continues
Democrats have accomplished so much in the past 100-plus days, but there is still plenty of work to be done.
President Biden is counting on us to get the word out about his accomplishments and push his agenda forward -- not to mention elect more Democrats, too. From fortifying our tech and data infrastructure to funding voter-protection efforts, the DNC is a critical resource for Democratic campaigns all over the country. We can't do this without your support, so we have to ask:
Can we count on you to chip in $25 to the DNC today? Anything you're able to contribute will be put to work electing Democrats up and down the ballot in 2021, 2022, and beyond.
If you've saved payment information with ActBlue Express, your donation will go through immediately:

Thank you for everything you do to support Democrats.
Team Joe
Joe Biden: Derivative of Adam Schultz / Biden for President. CC BY-NC-SA 2.0
Kamala Harris: Derivative of Adam Schultz / Biden for President Photo. CC BY-NC-SA 2.0
This email was sent to -​​. If you would like to receive fewer emails, click here. If you would like to unsubscribe from emails like these, click here.

Folks​, thank you so much for being a supporter of President Biden, Vice President Harris, and Democrats up and down the ballot.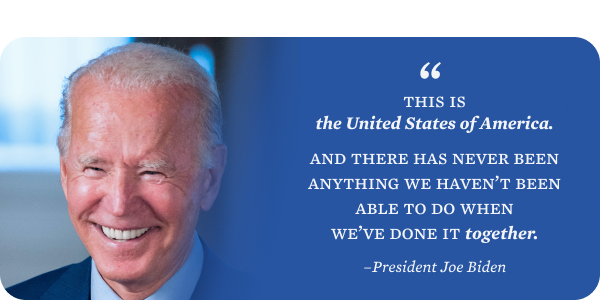 This isn't the time to start being complacent. We hope you're ready to continue fighting for the soul of this nation.

We don't want to bother you. If you'd like to only receive our most important emails, click here. If you'd like to unsubscribe from all Democratic HQ emails, you can click here.

We sincerely thank you for your help and support.
Paid for by the Democratic National Committee, www.Democrats.org, and not authorized by any candidate or candidate's committee.

Other emails from Joe Biden 2020
Shop without the noise.
Get our free newsletter of hand-picked sales you need to hear about from the web's best brands.