What you missed this week
Email sent: Jun 4, 2021 3:25pm
From the American Rescue Plan to Melanie Stansbury's win in New Mexico, this team is playing an important role in moving our country forward.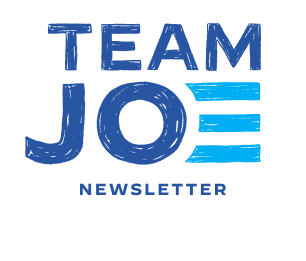 Hey folks,
This week marks the beginning of Pride Month -- a time when we celebrate the LGBTQ+ community, honor those who fought for justice, and commit ourselves to building a safer, more inclusive future for all.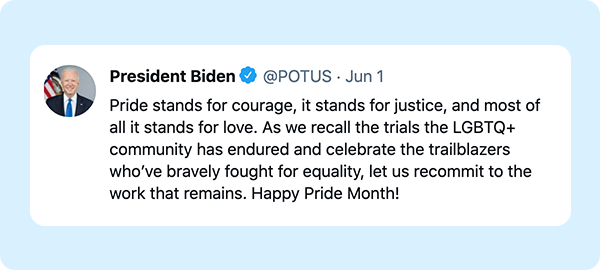 While we've made significant strides in the fight for equality, we still have more work to do. At least 24 anti-LGTBQ+ bills have already been passed into law in states across the country this year. It is critical that we support Democrats at the federal and state level who stand with the LGBTQ+ community year-round and will protect their fundamental rights at every turn.
Read on to learn how you can support Democrats doing this important work and get up to date on the Biden-Harris administration →
---
Good News Out Of New Mexico
Melanie Stansbury won her special election this week -- securing New Mexico's 1st Congressional District for Democrats and protecting our House majority.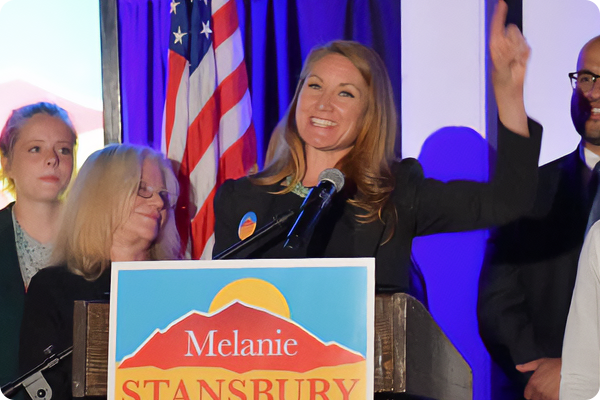 Congresswoman-elect Stansbury campaigned on issues that matter most to New Mexico's working families, and with the help of folks like you, our party kept this seat blue.
Every call made, text sent, and dollar donated made a difference in this race. Fill out this form to let us know how you'd like to get involved moving forward so we can keep winning races like Melanie Stansbury's →
---
Building Back Better
Thanks to the American Rescue Plan, our nation is on the road to recovery. The economy is projected to grow faster than it has in nearly 40 years, hundreds of thousands of jobs have been created each month, and new unemployment claims are down by one third.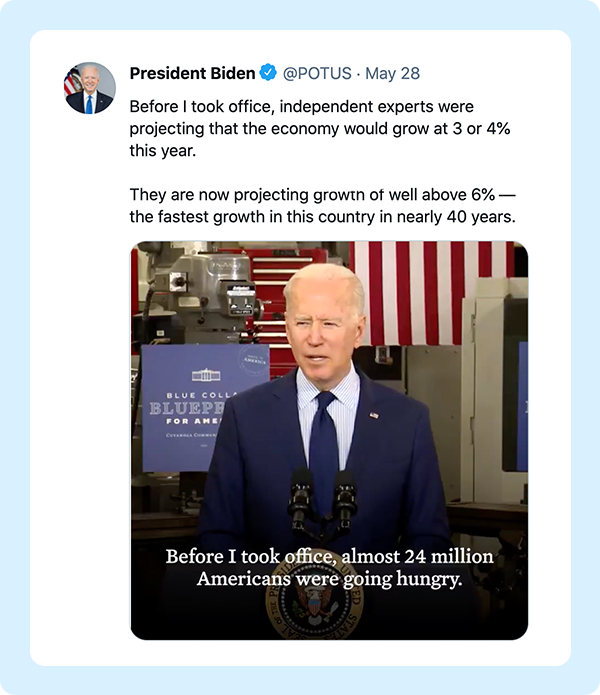 America is at an inflection point: We must seize this opportunity to keep rebuilding our economy, strengthen the middle class, and position the nation to win the 21st century. That's why it's crucial we pass the American Jobs Plan and the American Families Plan.
Together, these plans will make transformative investments in our nation's economy. They'll put power back in the hands of workers, create good-paying jobs, hold corporations accountable, support working families, and help ensure that nobody gets left behind. Learn more →
---
New Merch For Pride
The Official Democratic Store launched new merchandise in honor of Pride Month. Whether it's a sticker or a new tote bag, there's something for everyone to enjoy. And don't forget: Every purchase helps elect Democrats nationwide who are dedicated to fighting for justice, equality, and a better future for all.
Shop the Official Democratic Store today →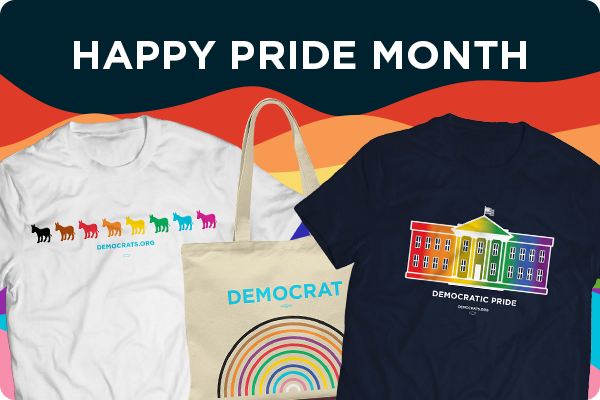 ---
Americans Are Getting Vaccinated
We're well on our way to meeting President Biden's ambitious goal of having at least one COVID-19 shot administered to 70% of the U.S. adult population by July 4.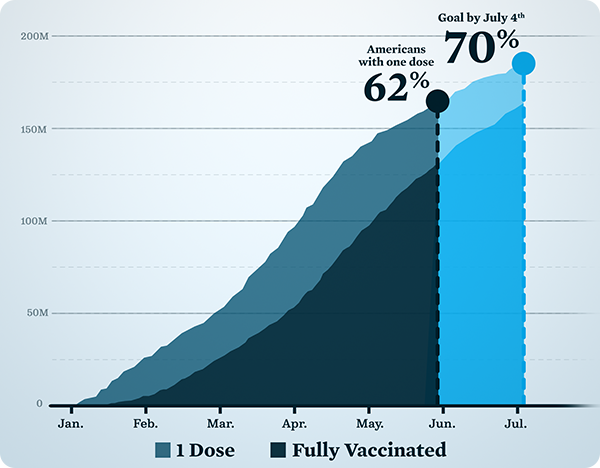 Getting vaccinated is not just about protecting yourself -- it's about protecting your community and the ones you love. Vaccines are free and easy to get. If you haven't already, find a vaccination site near you →
---
Can We Count On You?
Our party is gearing up for tough elections in 2021, 2022 and beyond -- and in order to win seats for Democrats, it's going to take the early commitment of this grassroots team.
The DNC is already making critical investments in our party's nationwide infrastructure. Just last month, we announced two multi-million dollar investments that will build up our state parties, strengthen our voter protection programs, and invest in local talent pipelines. But to continue this work, we're counting on you.
Our party is thinking ahead and building the ground-up infrastructure we'll need to elect Democrats from the school board to the Senate. Help sustain this momentum and make a $25 donation to the DNC today so that we can not only protect our majorities, but expand them.
If you've saved payment information with ActBlue Express, your donation will go through immediately: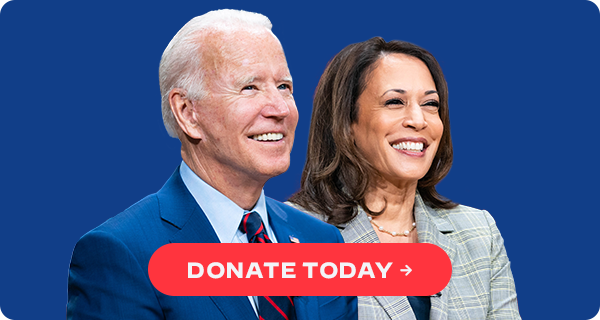 From the American Rescue Plan to Melanie Stansbury's win in New Mexico, this team is playing an important role in moving our country forward. Thank you for all that you do to support Democrats.
Until next time,
Team Joe
Joe Biden: Derivative of Adam Schultz / Biden for President. CC BY-NC-SA 2.0
Kamala Harris: Derivative of Adam Schultz / Biden for President Photo. CC BY-NC-SA 2.0
This email was sent to -​​. If you would like to receive fewer emails, click here. If you would like to unsubscribe from emails like these, click here.

Folks​, thank you so much for being a supporter of President Biden, Vice President Harris, and Democrats up and down the ballot.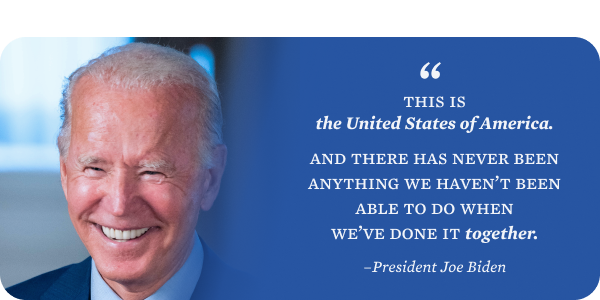 This isn't the time to start being complacent. We hope you're ready to continue fighting for the soul of this nation.

We don't want to bother you. If you'd like to only receive our most important emails, click here. If you'd like to unsubscribe from all Democratic HQ emails, you can click here.

We sincerely thank you for your help and support.
Paid for by the Democratic National Committee, www.Democrats.org, and not authorized by any candidate or candidate's committee.

Other emails from Joe Biden 2020
Jun 28, 2021

The DNC is the only committee responsible for electing Democrats at every level, which is why I'm asking for your support before this quarterly deadline: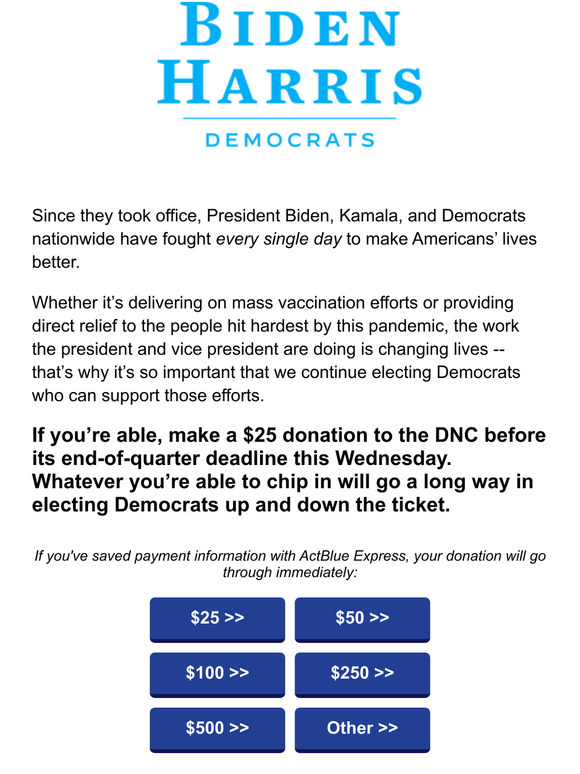 Shop without the noise.
Get our free newsletter of hand-picked sales you need to hear about from the web's best brands.