Netflix or 6 Figures?
Email sent: Jan 31, 2020 4:15pm
Becoming a top 1% Platinum
ClickBank vendor is something not a
lot of people get to achieve. It
takes a lot of hard work and
dedication to get there.

But I suppose this is true with a
lot of things in life. If you want
something bad enough and put the
work in, anything is possible.

So when ClickBank informed me I had
been awarded Platinum status and
made the top 1% for 2019 they
thanked me for my HARD WORK.

And the thing is, while most people
want to become a success online, I
would estimate less than 5% are
actually prepared to do any work.

So on Sunday at 3pm EST (8pm UK)
when I reveal how I became a
Platinum vendor (and more
importantly, HOW YOU CAN DO IT)
most people won't sign up, and most
of the people who do sign up won't
attend.

It's just the way people are,
instead of learning a PROVEN
process that they can use to
generate 6 figures in 2020, they
will be sat in front of the TV
watching the latest Netflix box
set. While at the same time
dreading work the next day.

Listen, if you want to make 2020
your best year yet, and you feel
you have what it takes, switch off
the TV and get on this webinar and
let me show you how easy it is to
generate 6 figures before December
31st 2020

I feel I must warn you in advance,
what I will share with you requires
work but it is easy once you have a
proven process, and if you are
looking for the Golden 'make money
for doing nothing' Goose this isn't
it, but what I can promise you is a
step by step plan of action that
can help you generate 6 figures in
2020

Here's the link you need. Hopefully
I'll see you there.

https://webinarwithjohn.com/6-figures-in-2020

Until next time...

John Thornhill
   
How You Joined This List. 
You purchased a product from me. (John Thornhill) Or you opted in to receive email from me on one of my websites.

If you no longer wish to receive emails from me then you can unsubscribe by clicking the link at the bottom of this email.

Your Satisfaction is my Top Priority. 
I don't mail offers full of hype or false claims. I always evaluate every offer before promoting it and will do my best to get you the best value deal.

If you have an issue with any product I promote then let me know and I will personally see you get any issue resolved, or I'll refund your purchase myself. That is my personal guarantee to you.

Contact me. 
I don't hide behind a 'no reply' email address. To contact me simply reply to this email and I will personally respond.

Disclaimer. 
In accordance with the FTC guidelines, we are required to inform you that some of the links within this email or the links on pages it refers you to may be affiliate links. When this is the case, if you purchase products through these links then we receive a commission. The amount of commission varies from product to product and in these cases, we only ever recommend a product that we fully stand behind and personally recommend.

Subscription Info.  
We hate spam and we never email you without permission. You agreed to our terms and conditions when you opted in or when you purchased a product from us. This includes permission to send you emails updates about important product information, announcements, bonuses, promotions and other general communication.

If you no longer wish to receive email from me then you can unsubscribe by clicking the link at the bottom of this email.

Need a Coach? Get Started For Just $1
I have been coaching people just like you since 2008 and I have hundreds of success stories. If you want to become my next success story and get started for only $1 then simply watch the video on this page and I'll tell you more.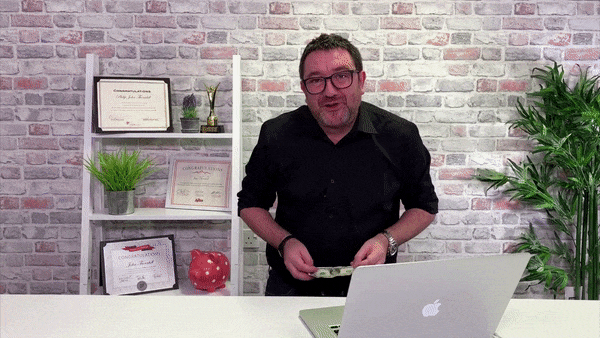 Other emails from John Thornhill's Digital Mentorship Monthly.
Feb 10, 2020

10k Per Month Marketer Reveals All (Ends Tonight)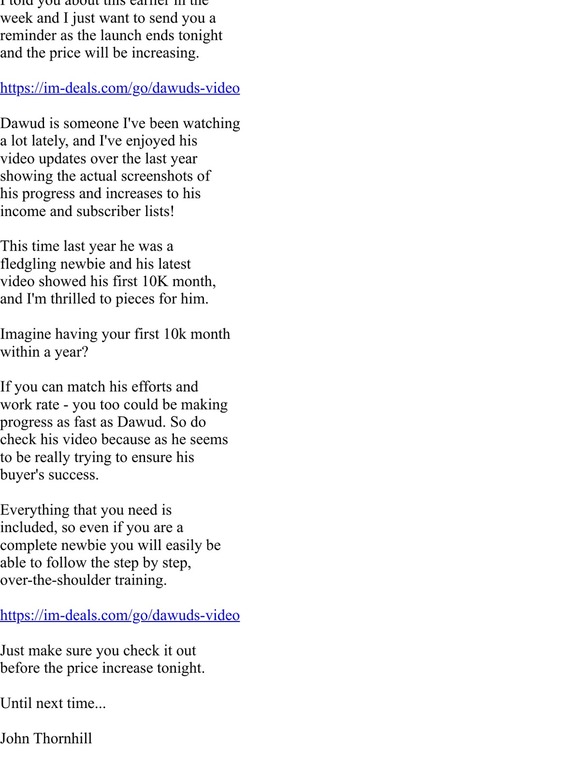 Feb 9, 2020

Do You Have What it Takes to Generate 6 Figures This Year?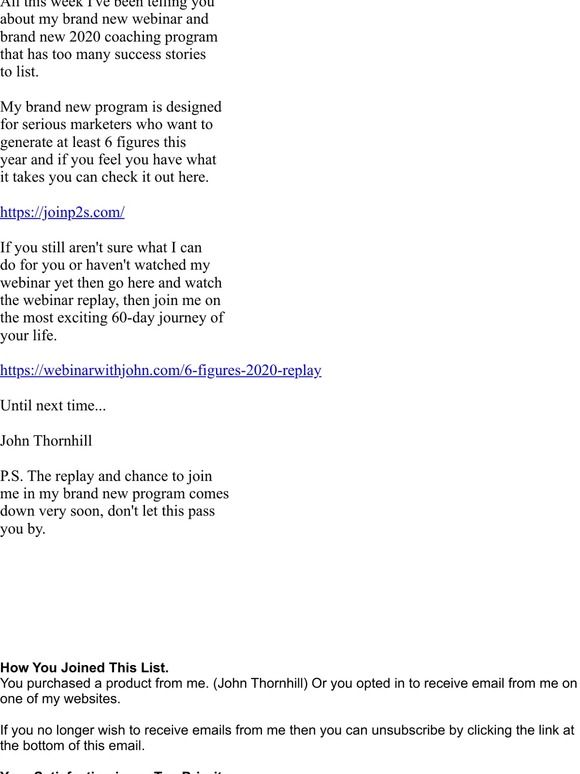 Feb 8, 2020

I'm Challenging You to Commit For Just 60 Days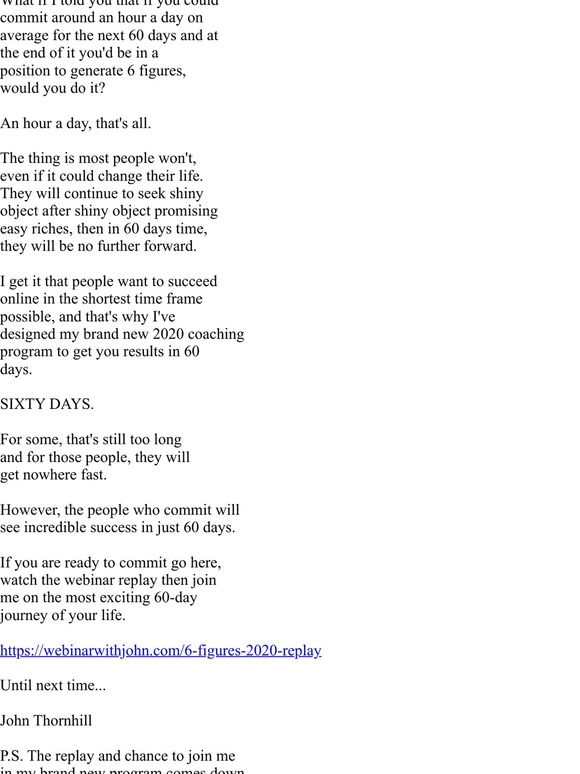 Shop without the noise.
Get our free newsletter of hand-picked sales you need to hear about from the web's best brands.