All that happened in August...
...so that you miss no detail!
This email was sent

We introduced
Power Lunch

Beige!

August was the month of sandals, vacations, seaside strolls. We've travelled with you through your photographs, and were delighted to see Josefinas be your companions in such special moments.

Thank you for trusting us!
We launched the new Power Lunch

Power Lunch Beige, in the neutral tone our clients and fans have been asking for, is now available to order. In genuine leather, this lunch bag is handmade especially for each order.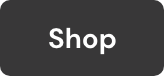 At The

Pink

Bond, we offered tickets for events

ThePinkBond's members keep having access to exclusive advantages. In August, in addition to early access to the new Power Lunch Beige, we offered tickets for  "Candlelight: Tchaikovsky's Swan Lake" and entries for the Porto Fashion & Fabric Museum.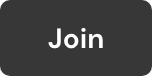 Next month...

…we'll introduce a new collection, designed for everyday life and the contemporary women. Curious?

With love,
Josefinas.