All that happened in July...
...so that you miss no detail!
This email was sent

We end with nothing but a 
full heart.
Amidst surprises and tender words, this was a month of reflection about the path we made together through these eight years. July has brought new ideas, plans, and the certainty that we'll keep fighting for a better and fairer world.

Thank you for walking with us.
We celebrated Josefinas' 8th anniversary

On our blog, we shared a thank-you note that we would really like you to read – because none of this would have been possible without your support.

We presented The

Pink

Bond

An exclusive and private club, which guarantees unprecedented and super special advantages to its members. ThePinkBond brought many novelties during July... and they'll keep coming.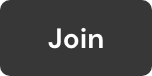 We've sent over seven thousand books to the Npili School!

Thanks to your generosity and the (more than) seven thousand books we've gathered, the girls from Npili School are closer to get a quality education.

At the Josefinas' Book Club...
The most wanted Josefinas:
Next month...

...we'll introduce – on one of our collections – one of the most requested colors ever!

With love,
Josefinas.