Indulge in Mre et Musc Extrme
Email sent: May 4, 2021 3:30am
Receive a complimentary mini trio set*
‌ ‌ ‌ ‌ ‌ ‌ ‌ ‌ ‌ ‌ ‌ ‌ ‌  ‌ ‌ ‌ ‌ ‌ ‌ ‌ ‌ ‌ ‌ ‌ ‌ ‌  ‌ ‌ ‌ ‌ ‌ ‌ ‌ ‌ ‌ ‌ ‌ ‌ ‌  ‌ ‌ ‌ ‌ ‌ ‌ ‌ ‌ ‌ ‌ ‌ ‌ ‌ ‌ ‌ ‌ ‌ ‌ ‌ ‌ ‌ ‌ ‌ ‌ ‌ ‌  ‌ ‌ ‌ ‌ ‌ ‌ ‌ ‌ ‌ ‌ ‌ ‌ ‌  ‌ ‌ ‌ ‌ ‌ ‌ ‌ ‌ ‌ ‌ ‌ ‌ ‌  ‌ ‌ ‌ ‌ ‌ ‌ ‌ ‌ ‌ ‌ ‌ ‌ ‌ ‌ ‌ ‌ ‌ ‌ ‌ ‌ ‌ ‌ ‌ ‌ ‌ ‌  ‌ ‌ ‌ ‌ ‌ ‌ ‌ ‌ ‌ ‌ ‌ ‌ ‌  ‌ ‌ ‌ ‌ ‌ ‌ ‌ ‌ ‌ ‌ ‌ ‌ ‌  ‌ ‌ ‌ ‌ ‌ ‌ ‌ ‌ ‌ ‌ ‌ ‌ ‌ 
Click here to view online
Only a few days left to enjoy a complimentary Mûre & Musc Extrême mini scented set with orders over £120.* Enter code: ICONS21UK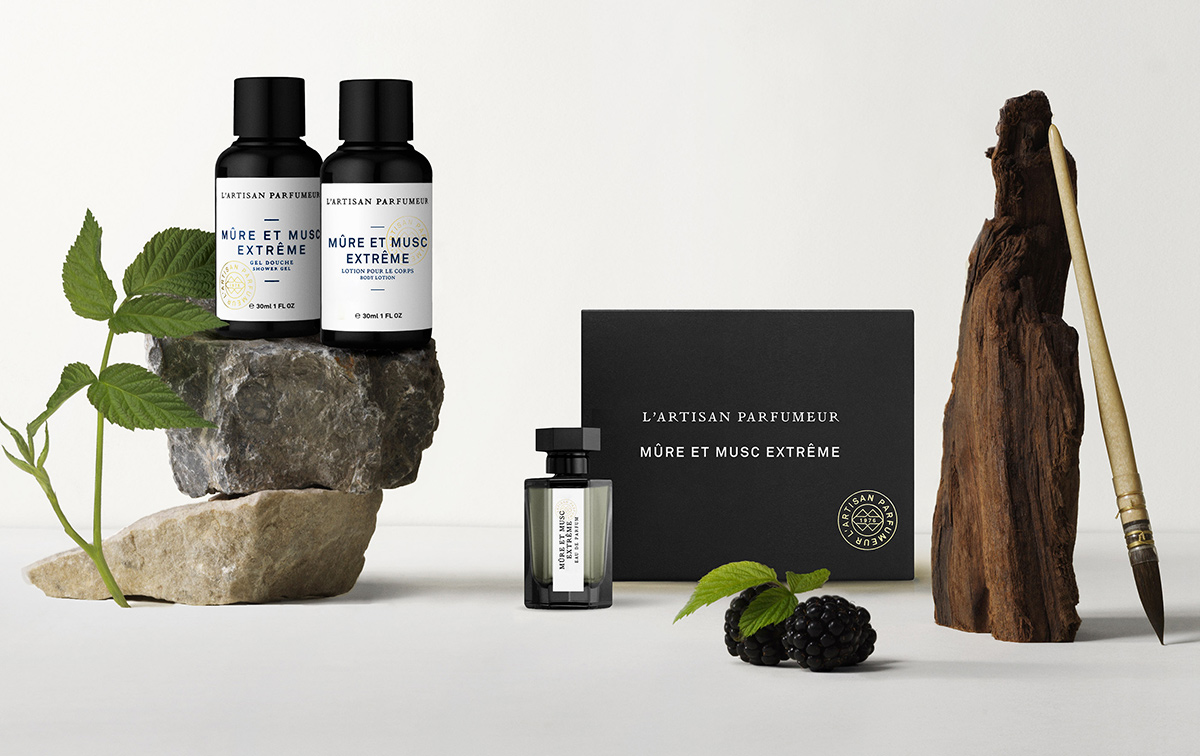 Indulge in the complete range
L'Artisan Parfumeur is delighted to offer you a complimentary Mûre & Musc Extrême 30ml body lotion, 30ml shower gel and 5ml perfume with all purchases over £120.* Indulge yourself with this exquisite set.

Enter code: ICONS21UK
Mûre et Musc Extrême
Away from the fruit, the blackcurrant bud doesn't smell so sweet. Its scent is instead rather floral green, adding a freshness and a tangy, sparkling effect to the luscious blackberry fragrance that Mûre & Musc is renowned for.
*1. Offer valid exclusively online at https://www.artisanparfumeur.com/en-gb/home.html until midnight on 06/05/2021. 2. Offer applied using code ICONS21UK at the online checkout on all orders over £120. 3. Cannot be used in conjunction with any other offer or promotion. 4. Offer is non-transferable, non-exchangeable and not valid on previous purchases. No cash alternative offered. 5. No alternative item is offered and the complimentary gift is limited to one unit per customer and per order. It cannot be sold for commercial gain via any re-seller or re-selling website. 6. Where items are returned from orders benefitting from this offer which results in the total value of the order falling below the minimum spend, the complimentary gift will also need to be returned. 7. Offer valid while stocks last. L'Artisan Parfumeur reserves the right to replace your choice of complimentary gift with a similar item should stock run out. 8. L'Artisan Parfumeur reserves the right to withdraw, delay, interrupt, or postpone the promotion or to modify all or part of the modalities of the present rules without incurring any liability.
Follow us
Other emails from L Artisan Parfumeur
Shop without the noise.
Get our free newsletter of hand-picked sales you need to hear about from the web's best brands.