Watch and read now: the latest from Second Opinion
Email sent: May 4, 2021 4:14pm

Explore our newest content

 ‌ ‌ ‌ ‌ ‌ ‌  ‌ ‌ ‌ ‌ ‌ ‌  ‌ ‌ ‌ ‌ ‌ ‌  ‌ ‌ ‌ ‌ ‌ ‌  ‌ ‌ ‌ ‌ ‌ ‌  ‌ ‌ ‌ ‌ ‌ ‌  ‌ ‌ ‌ ‌ ‌ ‌  ‌ ‌ ‌ ‌ ‌ ‌  ‌ ‌ ‌ ‌ ‌ ‌  ‌ ‌ ‌ ‌ ‌ ‌  ‌ ‌ ‌ ‌ ‌ ‌ ‌ ‌ ‌ ‌ ‌ ‌  ‌ ‌ ‌ ‌ ‌ ‌  ‌ ‌ ‌ ‌ ‌ ‌  ‌ ‌ ‌ ‌ ‌ ‌  ‌ ‌ ‌ ‌ ‌ ‌  ‌ ‌ ‌ ‌ ‌ ‌  ‌ ‌ ‌ ‌ ‌ ‌  ‌ ‌ ‌ ‌ ‌
Second Opinion is an op-ed and video series that features solutions-oriented
ideas and arguments on public health, climate, technology, innovation and
other topics critical to humanity's future.
Explore our latest work here.
Two-thirds of the planet is covered by water and much of that space is ungoverned. Human rights, labor and environmental crimes occur often and with impunity because the oceans are vast. What laws exist are difficult to enforce. Arguably the most important factor, though, is that the global public is woefully unaware of what happens offshore.
In this episode of Second Opinion, we speak with veteran investigative reporter Ian Urbina about his work uncovering exploitation in the maritime industry. Urbina is the director of the nonprofit news organization the Outlaw Ocean Project.
COVID-19 long-haulers suffer from distressing or debilitating problems months after supposedly recovering from the disease. Understanding the immune system's response to COVID-19 may even help us understand, diagnose and treat other complex chronic immune-related conditions.
"What I've learned is that I have the power to save my own life, and I actually have the power to help people save theirs," says Chimére Smith of her 12-month battle against COVID-19. Smith is one of tens of thousands of so-called "long-haul" patients in this country, who continue to experience symptoms months after contracting the coronavirus.
The Nepali doctor Rishav Koirala is, by his own admission, an unusual Nepali. He's a fan of Jim Morrison and the Doors, loves European philosophy and practices psychiatry in a country where medical schools offer little or no mental health training. What makes him especially unusual is that as the world embraces the idea that mental illnesses should be seen as brain disorders, Koirala is pushing back.
Get the trustworthy news you need everywhere you go with our Los Angeles
Times app. From your device, easily access our award-winning journalism,
breaking news and all things Second Opinion.
Other emails from Los Angeles Times
May 16, 2021

Special Report: Inside George Gascn's justice revolution, a debate over what it is to be a crime victim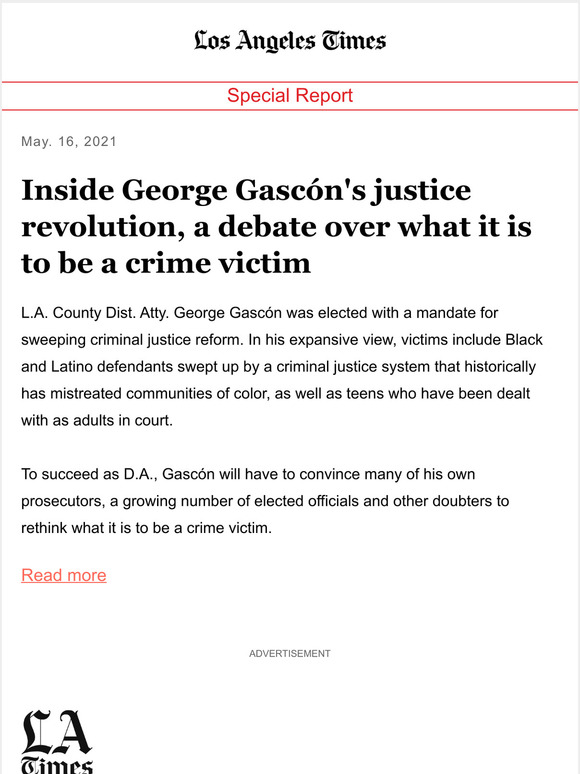 May 16, 2021

Subscriber exclusive: He led the Proud Boys in the Capitol riot and shamed his town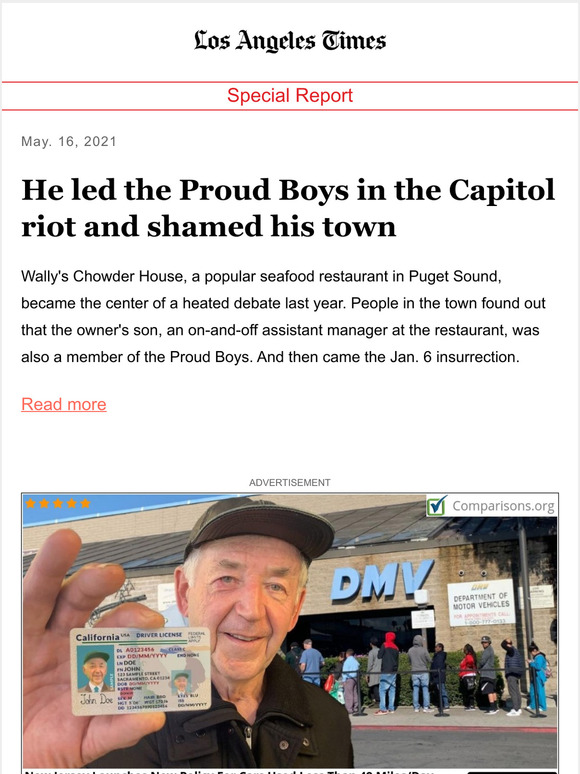 May 15, 2021

Breaking News: Some Topanga homes evacuated as brushfire in Pacific Palisades grows to 750 acres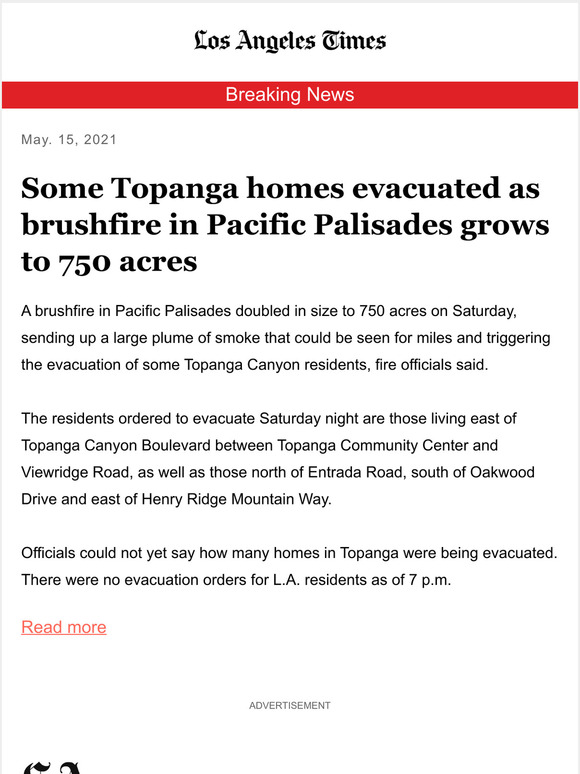 Shop without the noise.
Get our free newsletter of hand-picked sales you need to hear about from the web's best brands.