Shop our favourite timber furniture selections + Metro Free Delivery Till Saturday!
This email was sent
Carolyn – Interior Decorator @ Living Elements...
"I assist our customers in finding the perfect furniture piece by offering information and options. If a customer requires, I am also able to offer advice and suggestions relating to design elements. I have studied interior decorating and have worked as an interior decorator and can advise on scale and proportion, balance, colour and any other element of design customers may be unsure of and are seeking clarification "
 
"I love seeing customers excited about their choices and then the reality when it is delivered and all comes together"
Carolyn @ Livingelements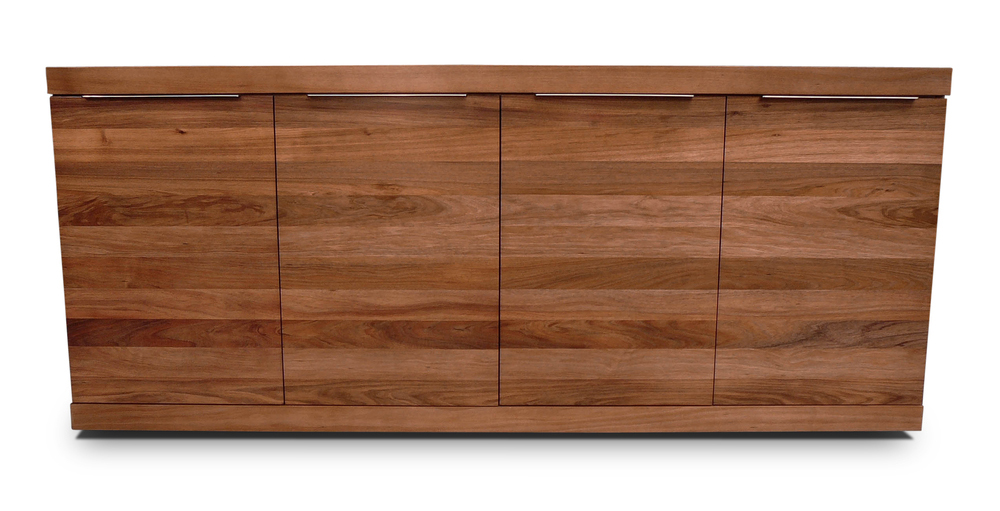 Elwood 4 Door Blackwood Buffet 

A sophisticated yet simple design, allowing the timber space to shine and be the true hero of the piece. I love the Elwood Blackwood Buffet because I think the design highlights the features of the timber best of all and I like the way the grain runs horizontally instead of vertically. The hidden drawers are really cool and useful and don't interfere with the streamlined exterior. I like that you can choose silver or black handles to tie in with the rest of your décor.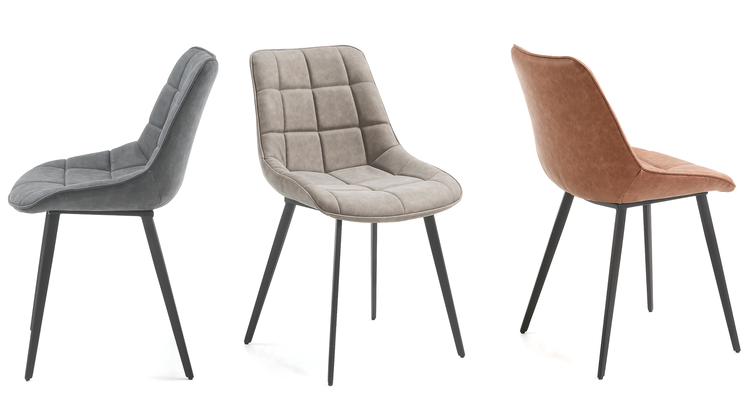 The Jack Dining Chairs

These chairs come in 3 really cool colours but I think the graphite ones are my favourite. The colour is contemporary but soft and compliment the tables we have with black legs really well. I would actually use these chairs with my Bondi 2700 table as they would highlight the timber beautifully. They are so inviting with the quilted PU covering and all my guests could sit for hours comfortably admiring my magnificent 2700 long Bondi Tassie Oak dining table. Being able to wipe them clean is also a huge plus when it comes to dining chairs- Or is that just my visitors??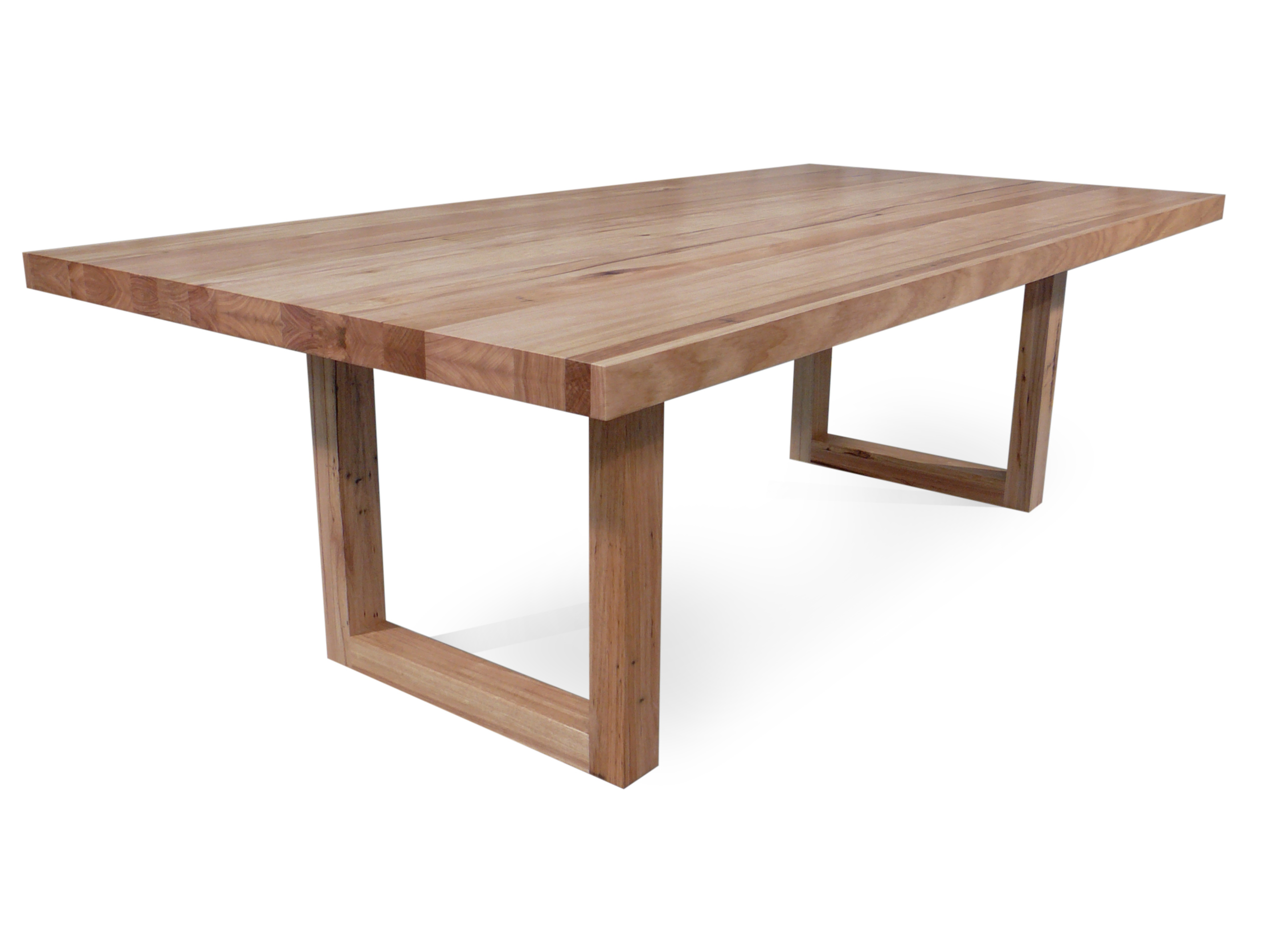 Bondi 2700 Dining Table in Tassy Oak

I love the idea of sitting with a big group of friends or family enjoying a beautiful meal that is spread across the 2700 x 1200 table. I rarely have just a few guests- there are usually lots of us and lots of food so this table is perfect. The fact that it is hidden from the website  also makes  it a bit special so I enjoy letting clients in on the 'secret' table.  Such a massive table is perfect to display the Tasmanian oak at its finest.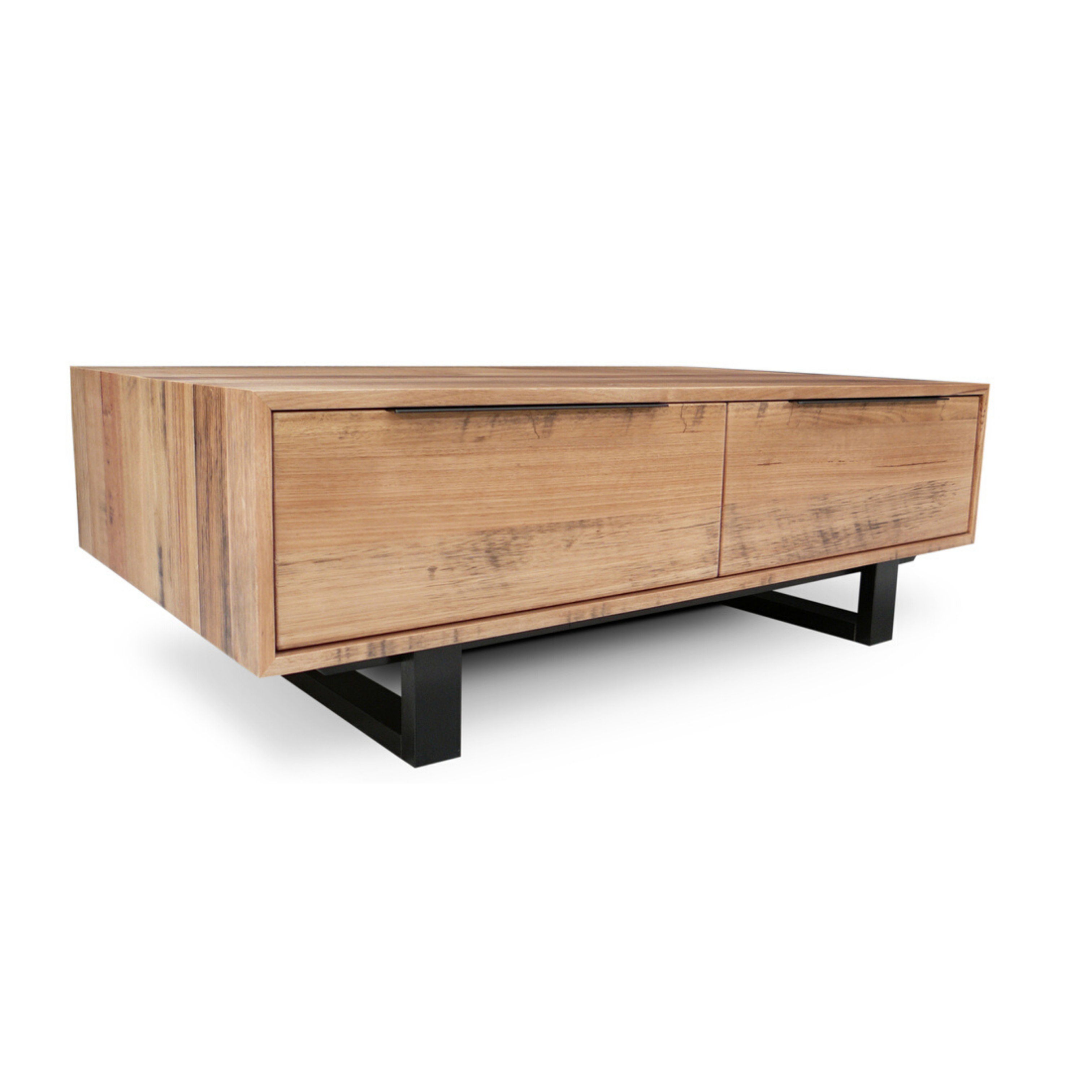 South Wharf Coffee Table.  
 


The black loop legs, black handles and engineered markings on the South wharf coffee table have an edgy industrial finish that suits contemporary homes. The large 2 draws are perfect to store chargers, laptops, books  or any of the other bits and pieces that often accumulate on top on a coffee table. A good place to stow stuff when unexpected guests arrive- or to hide the chocolate stash.



View product »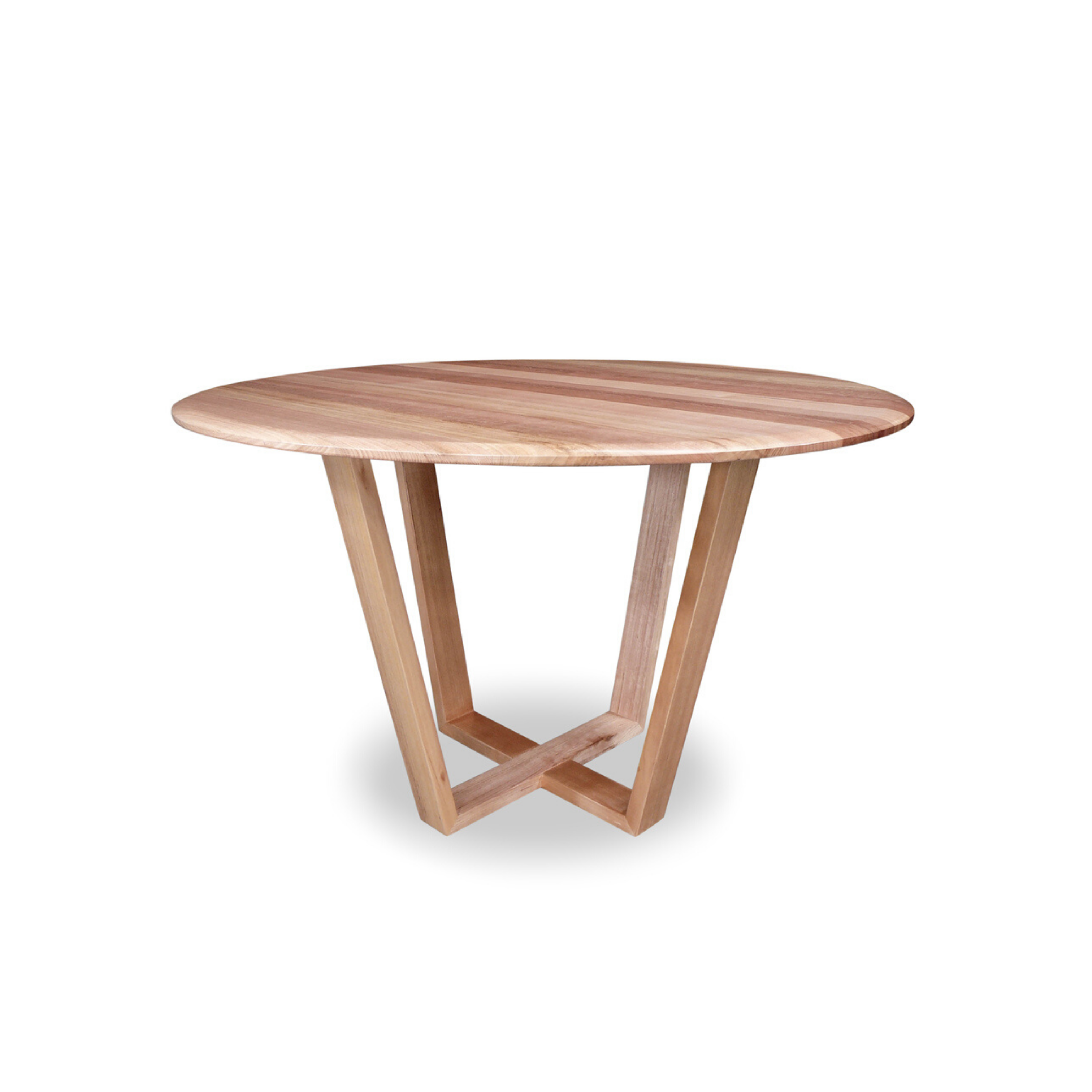 Nashville Round Messmate Dining Table 
 
The top of this dining table makes you want to run your hand over it - it is so smooth and beautiful and the slightly rounded edge just adds to the appeal. The warm tone in the timber are gorgeous. The base design is really cool and seats 4 comfortably. If I was limited on space and didn't have so many guests on regular occasions this table would be my go to.




View product »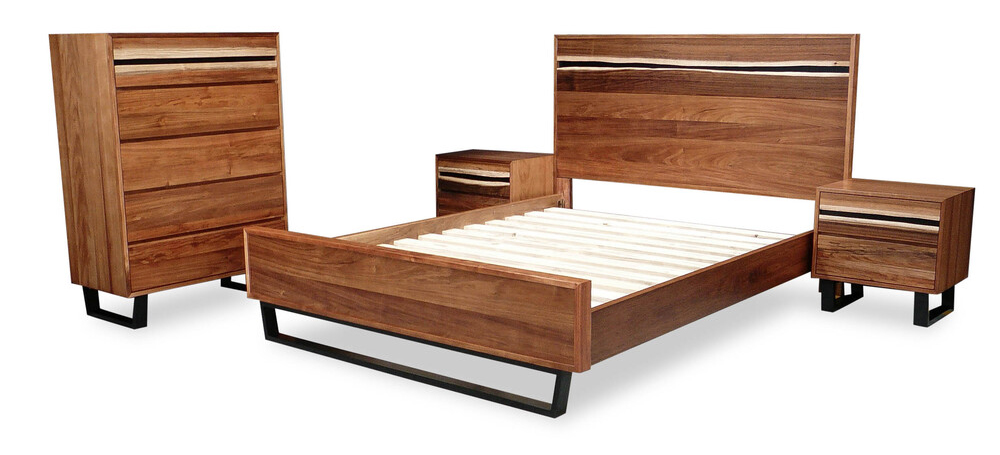 Blackwood Live Edge Bedroom Setting

This setting is very contemporary in design but also incorporates the timelessness of Blackwood timber. The colours that show though the clear lacquer are gorgeous and would work in with most bedrooms and the live edge accentuates the fact that the timber is a natural product.  I love the black loop leg design. Many timber furniture designs can be chunky and can fill a room. This design sitting up off the ground makes a small room look bigger – and you can get the vacuum under it.

Recent emails from Living Elements

See more