AET is back! ft. $50,000 in Cash & Prizes!
Esports competitions created for players with disabilities! Learn how to apply and compete for $50,000 in cash and prizes…
This email was sent
ADAPTIVE
ESPORTS RETURNS
The Logitech G Adaptive Esports Tournament series was developed in partnership with AbleGamers, Adaptive Action Sports and Mount Sinai to provide players with disabilities a regulated platform to connect and compete. AET has returned in 2022 for a new season featuring $50,000 in cash & prizes across new tournaments, broadcasts, and Community Game Nights!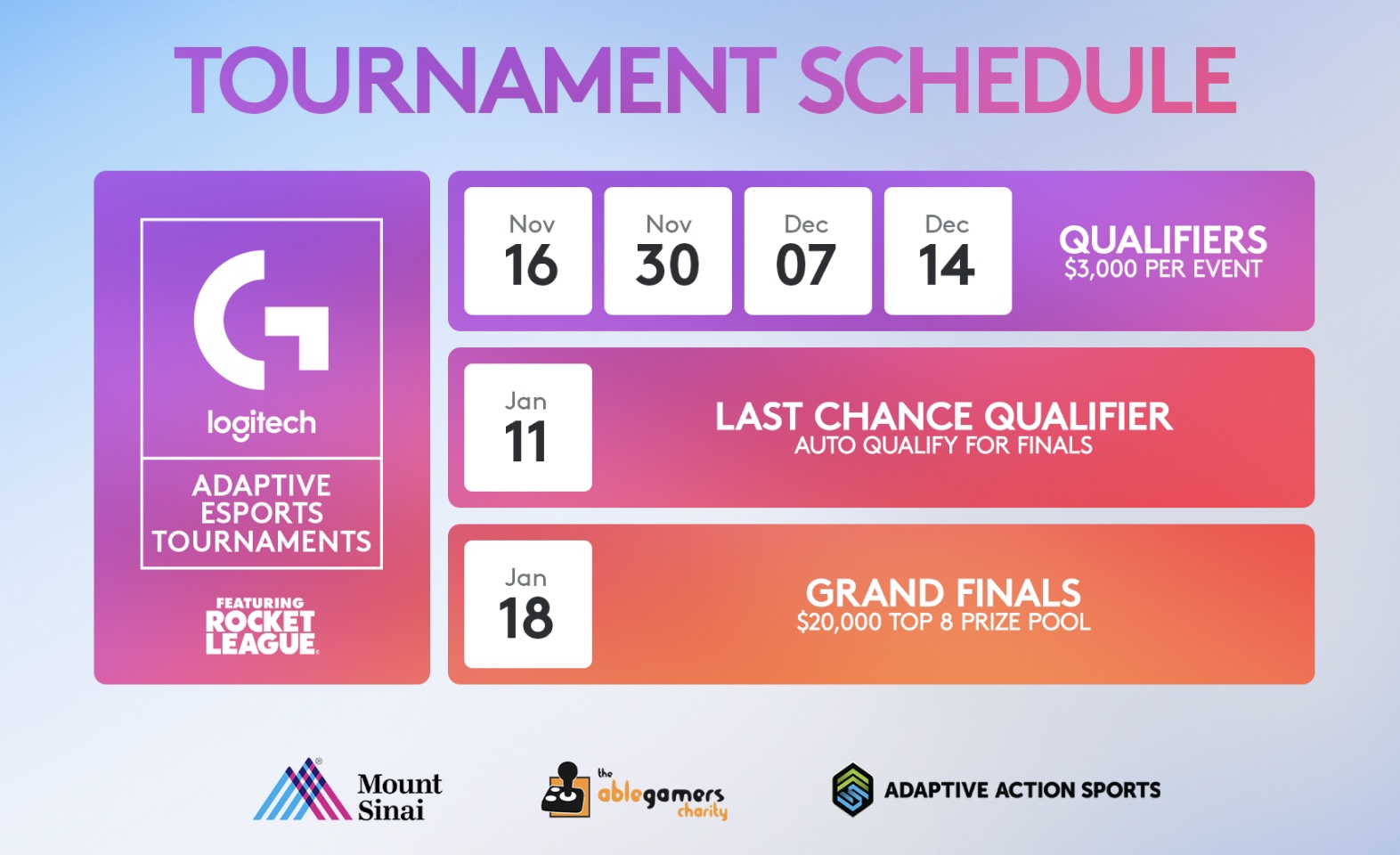 PLAY - WATCH - WIN!
AET 2022 features a 2v2 Rocket League series with five qualifiers, a Grand Final, and $35,000 in cash prizes. Each event will premier the tournament gameplay during the following week on the Logitech G Twitch with competitor highlights, interviews and updates. To celebrate the new season we're also dropping $15,000 in Logitech product giveaways for competitors & spectators who support AET on Twitch, Twitter and Discord.
FOLLOW ON TWITCH 

►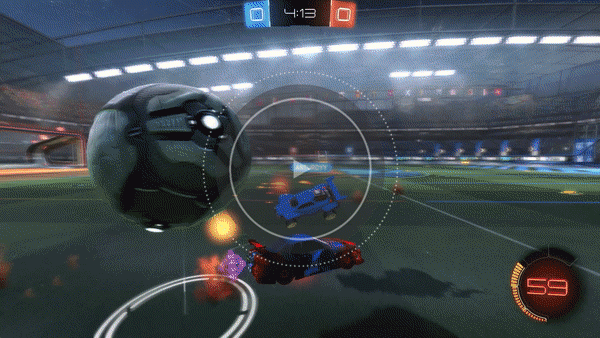 SUPPORT OUR PARTNERS
We are thrilled to continue our partnership with AbleGamers, Adaptive Action Sports and Mount Sinai in creating new opportunities for people with disabilities to enjoy the power of gaming. We're proud to support these leading organizations in empowering the disability community by fundraising all season long! Donate today. Together we can make a difference.
DONATE & SUPPORT 

►

KEEP THE PARTY GOING!
After each broadcast we're inviting our AET Members to continue the party by playing games together. Throughout the season our new AET Game Nights will host a variety of titles and lobbies for the Community to connect, talk about esports, and win prizes by participating.

So what are you waiting for?
Apply today and you could win!

APPLY TODAY FOR FREE! 

►

© 2022 Logitech. Logitech, Logitech G and the Logitech and Logitech G logos are trademarks or registered trademarks of Logitech Europe S.A. and/or its affiliates in the U.S. and other countries.

Logitech Americas Headquarters
7700 Gateway Blvd. Newark, CA 94560 USA

You are receiving this e-mail because our records indicate you requested that we send information to - regarding special offers, newsletters, product information and updates from Logitech G.

To be removed only from Adaptive Esports Tournament emails, c l i c k  h e r e.

To be removed from all Logitech G emails, unsubscribe here.