Thank you for subscribing!
Welcome.
This email was sent
Welcome.
If you cannot see this newsletter correctly, please click here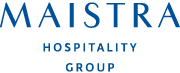 Subscribe successful!
Thank you for subscribing to Maistra newsletter! You will regularly receive our newsletter in your email inbox, and to make sure we actually reach your inbox, please put us in your safe sender list and mark our newsletters with a star.

Of course, we would like to send you content that is really interesting and important to you. In order to do that, we would like to ask you to fill out your profile. It will only take a few moments of your time.
This newsletter is being sent to the following adress: - | To unsubscribe click HERE. | To manage subscription click HERE. | To Forward the newsletter click HERE. | To subscribe click HERE. | Read our privacy policy. | For reservations or information regarding reservation, please e-mail to:

[email protected]

. Prices valid except for typographic errors. | Lowest online rate guarantee.
© 2021 Maistra d.d. is member of Adris group





Recent emails from Maistra Hotels

See more