The summer special offer is going away, and summer is coming.
Open the email to find out more.
This email was sent
Open the email to find out more.
If you cannot see this newsletter correctly, please click here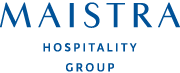 The holidays are just around the corner, and you haven't decided yet how to spend them?
 
Fortunately, you still have time.
 
Click here and benefit from our Summer special offer for those who do everything in life at the last minute. No worries, we got you.
 
Spend your holidays in the most beautiful hotels, surrounded by peace and the sea, in cities that fascinate with architecture, culture and gastronomy.
 
Book now. Enjoy later.
This newsletter is being sent to the following adress: - | To unsubscribe click HERE. | To manage subscription click HERE. | To Forward the newsletter click HERE. | To subscribe click HERE. | Read our privacy policy. | For reservation or information, please e-mail to:

[email protected]

. Lowest online rate guarantee.
© 2021 Maistra d.d. is member of Adris group





Recent emails from Maistra Hotels

See more