Selective Ignorance 💃
Email sent: Dec 10, 2020 11:50am
How can we cultivate intentional knowledge in such a chaotic world? Tim Ferriss coined the expression to describe his approach to going on an...
Maker Mind
Make the most of your mind

#071 | December 10th, 2020
Hi there! I'm Anne-Laure Le Cunff, the founder of Ness Labs. You are receiving this email because you signed up to Maker Mind, a weekly newsletter about mindful productivity. Thank you for being here. If this email was forwarded to you, get your own ✨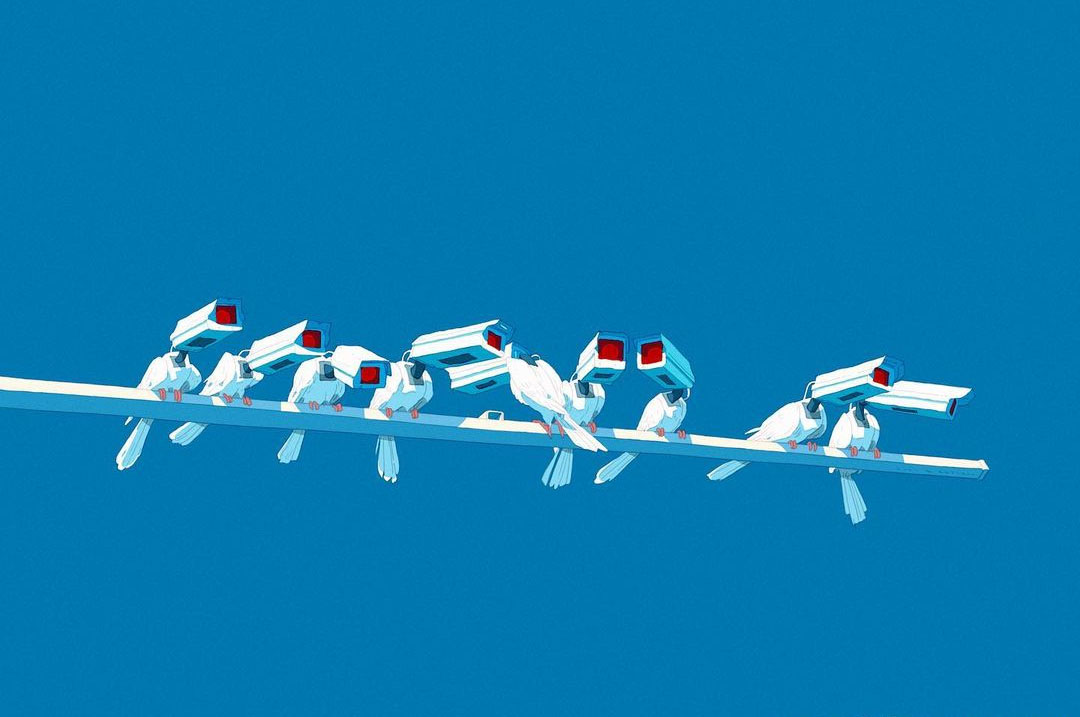 Current mood: social media be like. Artist: Xi Zhang.
Selective ignorance.
Hi friends!
You are now more than 25,000 wonderful people receiving this newsletter! 🥳 Thank you so much for trusting me with your most intimate space on the internet: your inbox. I'm humbled, grateful, and super excited to be on this journey of discovery with you all. This is the perfect milestone to end the year. I'm wrapping up my first ever online course, reading the lovely feedback, and slowly getting ready to take a nice break over the holiday season.
Did you know this year is the first time ever the Oxford Dictionary didn't name a word of the year? They described 2020 as "a year which cannot be neatly accommodated in one single word." I couldn't agree more. Instead of a single word, join me next week to work on a personal end-of-year review. We'll share stories and write together.
And if you'd like to better manage chaos in the future, scroll down for an article on selective ignorance, a concept first coined by Tim Ferriss. I also wrote about the difference between three words that used to confuse me: efficacy, effectiveness, and efficiency.
Enjoy the read, and hit reply if you have any questions, feedback, or want to say hello!
p.s. sneak peek into my December reading list. :)
Build your productivity dashboard. Join Yina to build a productivity dashboard that will keep you honest and accountable, while allowing for flexibility when life gets in the way. Join »
Year in Review Workshop. Take an hour off your busy life for self-reflection. What went well in 2020? What could have been better? Which of these were within or outside your control? What are your goals for 2021, and how are you going to set yourself up for success? Join »
Brain candy
Waterfall
"This is a waterfall. It is called the Bride Waterfall in Peru. Can you see why?" (if you can't see why reply to this email and I'll tell you)
The best Christmas tree
"The annual book tree is up! Always with a heavy Crim-literature presence and this year topped off with a T-Rex."
Fingers crossed
"What I want 2021 to be like." (same here!)
Obsidian knowledge share. A Q&A session to learn how to make the most of note-taking app Obsidian, from taking notes to connecting your thoughts and creating content. Join »
Brain trust
Here's a sneak peek into what's going on behind the scenes. Don't miss out—if you enjoy Maker Mind, become a member to support the newsletter, expand your mind, and connect with like-minded people!
Brain waves
Share with friends, get a reward!

Who do you know who should also be part of the Ness Labs community? Refer them using your unique link (below) and you'll get the Mindful Productivity Bundle (normally $7.99) when just 2 people sign up!

Share via: Twitter | Facebook | Whatsapp

Or copy and paste your link: https://nesslabs.com/newsletter?rh_ref=2df690d6

Until next week, take care!
Anne-Laure.
Copyright © 2020 Ness Labs, All rights reserved.
You are receiving this email because you opted in at the Ness Labs website to receive productivity and creativity tips.

Our mailing address is:


Want to change how you receive these emails?
You can update your preferences or unsubscribe from this list.



Other emails from Maker Mind
Shop without the noise.
Get our free newsletter of hand-picked sales you need to hear about from the web's best brands.