Rich in Colors & History, Shop Mottahedeh Collections
This email was sent
FREE SHIPPING ON ORDERS OVER $100* | USE CODE: FS100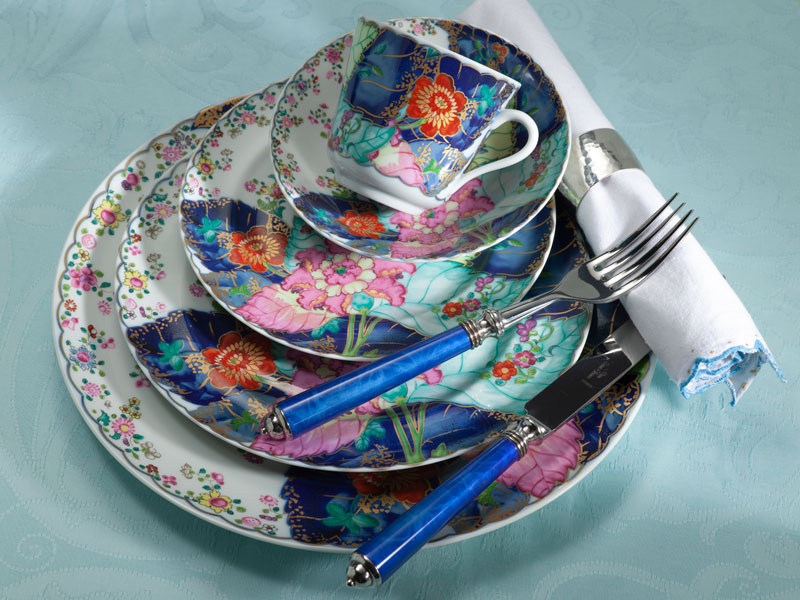 Mottahedeh Tobacco Leaf
Mottahedeh's collections represent the finest porcelain from the 17th century. The shapes are complex with rich colors. Each collection has a history behind it and a story that appeals to its brand name.
Start your wedding registry today!
All new couples get $50 to spend on Zola.com, once they register and receive $500 in gifts off their registry.**
*FREE SHIPPING EXCLUSIONS 
- Use promo code FS100 for Free Standard Shipping online or over the phone. 
Free Shipping valid on standard shipping (4-5 business days timing) only.
- May not be combined with any other discount, promotion or offer. We reserve the right to cancel an order due to unauthorized, altered or ineligible use of discount and to modify or cancel this promotion due to system error or unforeseen problems. 
- VALID ON IN-STOCK MERCHANDISE ONLY. 
- NOT VALID ON REGISTRY ORDERS. 
- Not valid on previous orders. Not valid on international orders.

**ZOLA EXCLUSIONS 
- You will receive $50 to spend on Zola.com when you set up your wedding registry on Zola.com and receive $500 in Zola gifts.
- Zola gifts will be defined as any physical products purchased on Zola.com.
- Cash funds or third-party gifts from other websites are not considered Zola gifts.
- The $50 Zola credit can only be redeemed for Zola gifts and cannot be redeemed for cash, cash funds or third-party gifts.
- Credits will be placed into the couple's Zola account 4 weeks after a couple receives $500 in Zola gifts. 
 
---

Copyright © 2018 Michael C. Fina, All rights reserved.
You are receiving this email because you opted in via our website.

Our mailing address is:


Want to change how you receive these emails?
This email was sent to
You can update your preferences or unsubscribe from this list.


Recent emails from Michael C. Fina

See more