One program. One certificate. A career that changes lives.
Email sent: Jun 29, 2020 7:15am
Enroll now to unlock 4 free live trainings.‌ ‌ ‌ ‌ ‌ ‌ ‌ ‌ ‌ ‌ ‌ ‌ ‌ ‌ ‌ ‌ ‌ ‌ ‌ ‌ ‌ ‌ ‌ ‌ ‌ ‌ ‌ ‌ ‌ ‌ ‌ ‌ ‌ ‌ ‌ ‌ ‌ ‌ ‌ ‌ ‌ ‌ ‌ ‌ ‌ ‌ ‌ ‌ ‌ ‌ ‌ ‌ ‌ ‌ ‌ ‌ ‌ ‌ ‌ ‌ ‌ ‌ ‌ ‌ ‌ ‌ ‌ ‌ ‌ ‌ ‌ ‌ ‌ ‌ ‌ ‌ ‌ ‌ ‌ ‌ ‌ ‌ ‌ ‌ ‌ ‌ ‌ ‌ ‌ ‌ ‌ ‌ ‌ ‌ ‌ ‌ ‌ ‌ ‌ ‌ ‌ ‌ ‌ ‌ ‌ ‌ ‌ ‌ 

Hi, Jason Wachob here - Founder of mindbodygreen.

We're at a pivotal moment in wellness, a pivotal moment in the world. Now, more than ever, the world needs people who can help others be their healthiest selves.

I was lucky enough to meet Frank Lipman M.D. when I was facing some very real health challenges and his expertise and guidance got me on track to being the healthiest I've ever been. I'm so grateful to him for showing me the power of food to heal and the important role that functional medicine doctors and coaches can play in our lives.

That's why I'm so proud to tell you about our powerful new Functional Nutrition Coaching Program. In this online course, you get access to 19 of the world's top doctors and experts — including Dr. Lipman!

They will teach you everything you need to know about nutrition - from assessing inflammation, preventing disease, understanding autoimmune conditions and how our brains respond to the nutrients in our food. And they will share with you how to launch, expand, brand, market and grow your business.

All online. All for thousands less than most online coaching programs.

Our next session starts July 1st. If you enroll by June 30th, you'll get access to four live office hours with our experts - starting with Frank on July 1st - where you can ask them all of your most pressing questions about how to be an effective functional nutrition coach.

Take control of your future, create a career you love, make the world a healthier place.

Earn your certificate. Enroll today.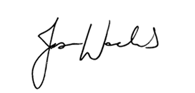 Jason Wachob
mindbodygreen Co-Founder and Co-CEO


Shop without the noise.
Get our free newsletter of hand-picked sales you need to hear about from the web's best brands.