New "No Blood" Keyrings
This email was sent
Quality keychains to take everywhere.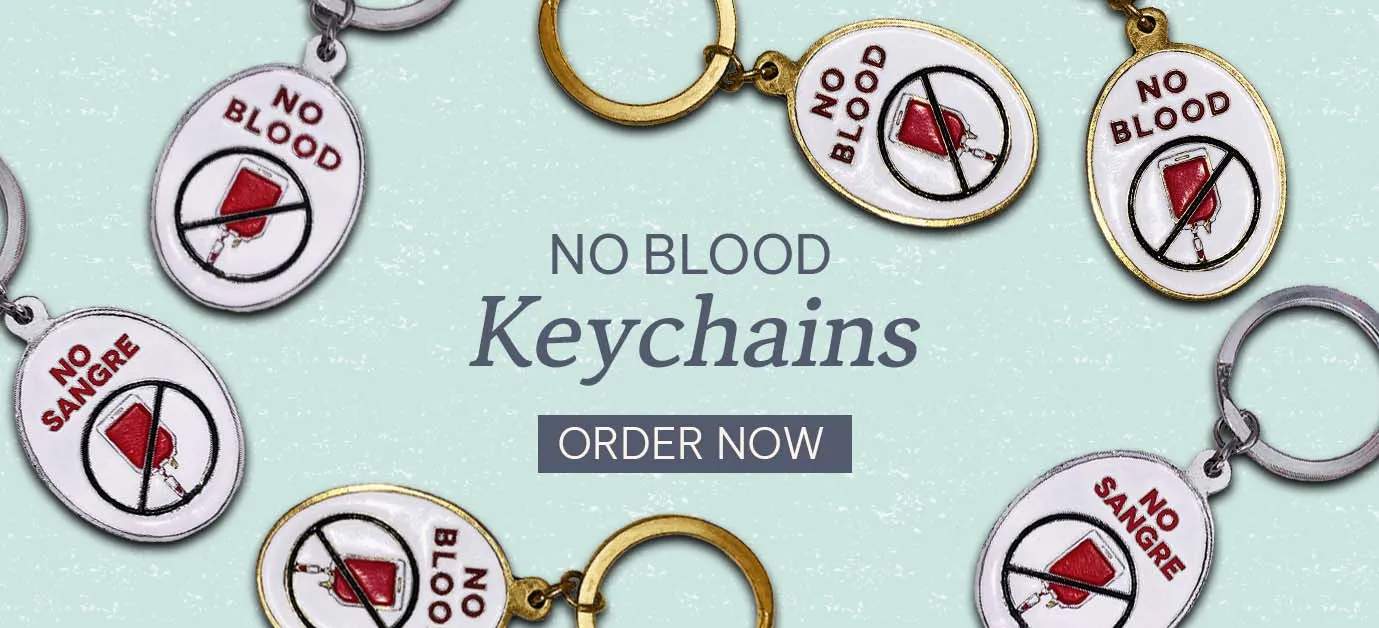 Now in stock
Hello -:
Available in both English and Spanish, these "no blood" keychains go everywhere you go. The back of the keychain directs medical and emergency personnel to the Advance Health Care Directive in your wallet or purse. Order your new keychain!

★ ★ ★ ★ ★
"This website is user friendly and well organized it has all the supplies we can think of we would need now and in the near future when we are out in the ministry in person again. As we watch the video on making of one of your products we can see the enjoyment, time and effort you all spend on each product which shows that each item is made in good quality. We appreciate your business and the Love you show by your heartfelt words of appreciation in our package." - M & C (December 2021)
★ ★ ★ ★ ★
"I bought a computer game meant for families to play together over connections like Zoom. It runs well and is easy to use and play. The order, payment, download, and installation all were easy and smooth." - Darin (December 2021)

Play and the Google Play logo are trademarks of Google LLC. Apple and Apple logo are trademarks of Apple Inc.
Address :

PO Box 27096 Langford PO | Victoria, BC | V9B 5S4 | Canada    

Ph:

+1-877-446-0784    

Email :

Click here
Ministry Ideaz © Copyright 2021. All Rights Reserved

You are currently signed up to Ministry Ideaz' newsletters. Click here to unsubscribe. If you need to change your email address please log in to update your profile.
Recent emails from Ministry Ideaz for Jehovah's Witnesses

See more