Literal superhuman
Email sent: Jun 11, 2021 12:50pm
Gaming takes one step closer to the cloud

| TOGETHER WITH | |
| --- | --- |
How goes it? The hackers who infiltrated EA reportedly paid $10 for stolen cookies to access its Slack channels. We'll save you the trouble: Our Slack is full of made-up acronyms, rocketship emojis, and passing along Google Docs.
In today's edition: 

Tech subsidies


Cloud gaming


AI making AI chips
—Hayden Field, Jordan McDonald, Dan McCarthy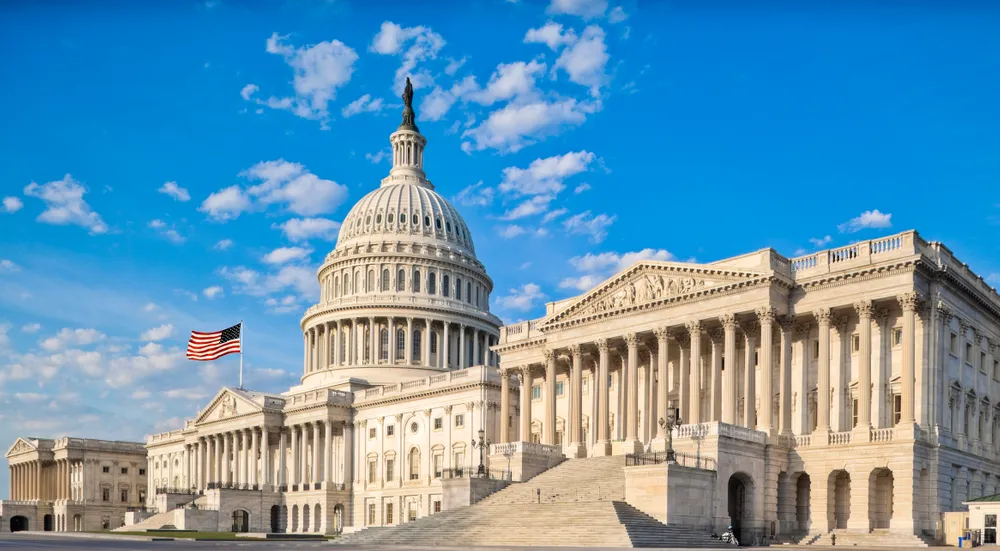 Getty Images
This week, the Senate did something rarer than finding a photo of Ariana Grande's right side: It came together to support a bipartisan bill. 
What bridged the gap: A ~$250 billion plan to boost US technology and manufacturing amid competition from China. It passed 68–32 on Tuesday after garnering support from Democrats and Republicans alike. (Think of it as their version of a team-building high ropes course.) 
The legislation prioritizes tech R&D in a big way—like, a $190-billion-big way—and will fund universities and other research institutions. In light of the global chip shortage, $52 billion will go to stateside semiconductor manufacturers in the form of emergency outlays, or federal cash disbursements. 
It's

no easy task

to amp up domestic chipmaking. But "whoever wins the race to the technologies of the future is going to be the global economic leader," Senate Majority Leader Chuck Schumer said Tuesday. 
But, but, but: Though bipartisan support is expected in the House, there's no guarantee of it. Leaders haven't publicly committed to any sort of action yet, so the bill will likely be sitting there on Capitol Hill for at least the next few weeks. 
Critical review
In other news...the Senate isn't the only government arm with a US tech turnaround strategy. The Biden administration conducted a 100-day review of domestic supply chains, and the (hundreds of pages of) results are in. 
Semiconductors: The White House will establish a supply chain disruptions task force and data hub to promote transparency and help avoid being blindsided by future shortages of semis and other materials. 
Battery tech: The Department of Energy is working on a 10-year plan for a domestic supply chain for the lithium batteries that power electric vehicles, earmarking up to $17 billion in loans for research and manufacturing. 
Rare earths: The Department of the Interior is on the hunt for domestic areas to sustainably produce and refine the 17 rare earth metals used in modern smartphones, vehicles, and other tech. 
Bottom line: In the global tech race, both the semiconductor shortage and China's technological prowess are making the US sweat. The government aims to fix the problem the best way it knows how: $$$.—HF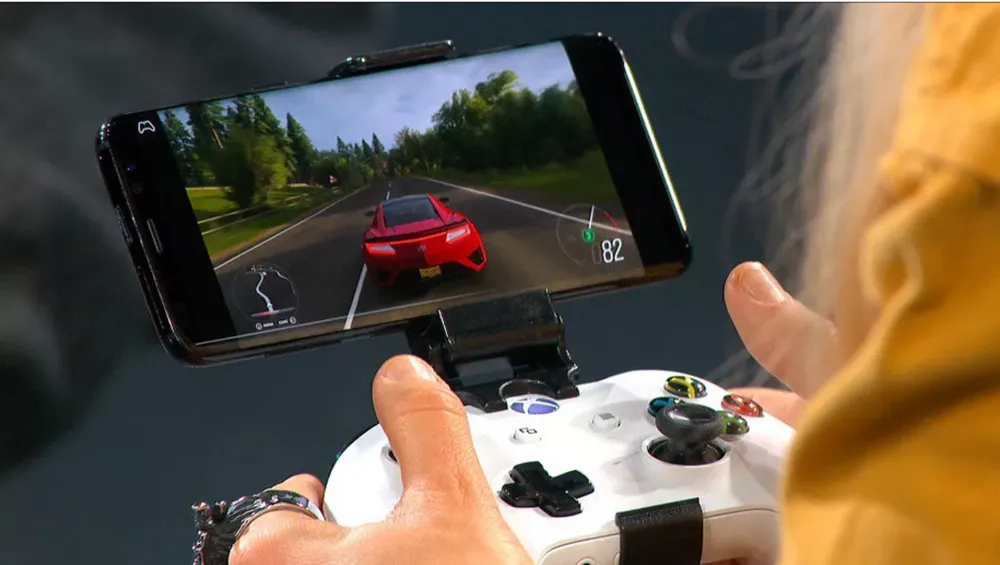 Microsoft
Microsoft is expanding Xbox Game Pass, its subscription-based gaming service, to third-party smart TVs as well as streaming devices it plans to build in the future. The move takes Game Pass beyond the Xbox console, and could accelerate the industry's shift to a cloud-based approach.
It won't require anything more than a controller to play on the smart TVs. 
Decoupling gaming from consoles will be welcome news to those struggling to afford—or even find—next-generation consoles. The Xbox Series X costs $500, and it's been out of stock basically since its release last fall. 
Game Pass is currently $10–$15 per month depending on the subscription tier, but the company says it's exploring pricing changes to reach new gamers.
A beta version of Game Pass's cloud component currently runs on Microsoft Edge, Google Chrome, and Apple Safari. Right now the beta is in 22 countries, including the US. It plans to leave beta testing and expand support to Australia, Brazil, Mexico, and Japan later this year. 
Big picture: Google Stadia, another major cloud gaming platform, has struggled to gain a foothold in the market due to a lack of original content and latency issues.
Xbox Game Pass had over 23 million subscribers in April 2021, up from 18 million reported just in January. With Microsoft's resources and Xbox's library of first- and third-party content, it stands in prime position to lead the way in the (quickly growing) $1.4 billion cloud gaming market.—JM 
Reader, you're all about innovation. That's why you're reading this newsletter! And that's why we're here to talk to you about a way to change your entire work week with cutting-edge tech.
ClickUp is the productivity platform that is so darn productive they guarantee it'll save you a whole day every week. 
Here you were thinking you had to work five wall-to-wall days every week forever. "SMH," says ClickUp.
How do they back up such a bold claim? Well, they bring all your work into one place—tasks, docs, chats, goals, etc.—so you can focus on getting stuff done without switching apps. 
All that efficiency adds up to more productive mornings, work that shines a little brighter, and yes, saving some time in your work week.
ClickUp's free forever, but you can upgrade with code BREW and get 15% off Business and 30% off Unlimited plans today.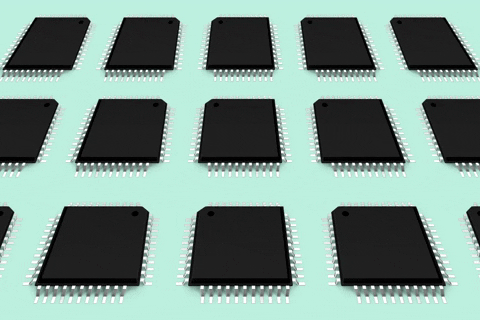 Francis Scialabba
Google researchers have trained a machine-learning system to design aspects of microchips at (literal) superhuman levels. According to a new paper in Nature, their system can outperform humans in terms of both design quality and speed, working in a matter of hours compared to weeks or months for humans. 
Google is already working the ML-generated designs into the next generation of its tensor processing units (TPUs), which are purpose-built for...machine learning.
A Nature editorial argued that this system will help speed up the relatively sluggish pace of chipmaking.
Interior design: As anyone who has moved into a new apartment knows, figuring out what goes where is hard. That difficulty also presents itself in a chip design process called floorplanning, in which designers determine how to arrange the memory and logic components that make chips tick. Floorplanning is what Google researchers have figured out how to automate. 
Chip fabrication is largely automated, but design has

remained reliant

on manual processes. 
Big picture: This achievement fits in with two broader tech trends, one of which it helps counter (the projected death of Moore's Law) and the other it helps further (machines learning to create themselves).—DM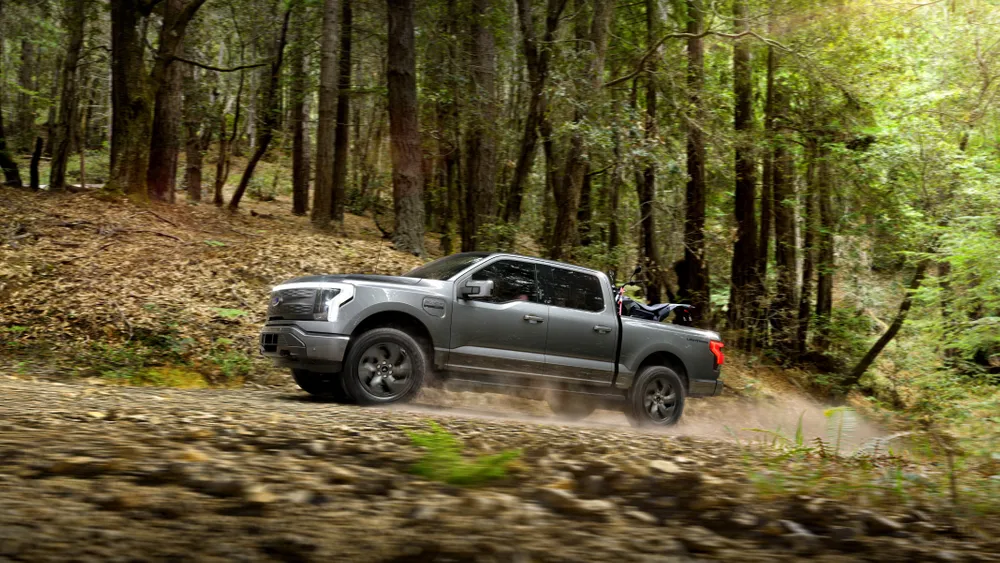 Ford
Stat: Ford received 100,000 preorders for its buzzworthy electric vehicle, the F-150 Lightning, in just three weeks. 
Quote: "Don't brag about your cryptocurrency holdings online, just like you wouldn't advertise inheriting $50 million."—Matt Muller, Coinbase's head of security operations, in a blog post  
Read: An argument for lab-grown meat as the most viable competitor to factory farming.
Looking ahead: Wonder what the next 100 years of business, science, and investing might look like? Barron's invited three experts to break down the smartest strategies for your portfolio in the decades to come. Read up on it here.*
*This is sponsored advertising content
Three of the following news stories are true, and one...we made up. Can you spot the odd one out?
You may think of "the cloud" as an ethereal, hard-to-pin-down buzzword. But the cloud's ability to connect many remote machines virtually—and allow people located anywhere to collaborate in real time—is powered by very tangible things like cables, servers, and data centers. And lots and lots of people.
So let's bring things back down to Earth. In our guide to the cloud, we look at…
The history of cloud computing

Key terms like public and private cloud and SaaS, PasS, and IaaS

Industries transformed by cloud computing

Hot topics like security and compliance, industry clouds, and data portability
Click here to read the guide in full.—HF
Catch up on the top Emerging Tech Brew stories from the past few editions: 
No such Xbox smashing has occurred, as far as we know.
Other emails from Morning Brew Newsletter
Shop without the noise.
Get our free newsletter of hand-picked sales you need to hear about from the web's best brands.