Noid's back
Email sent: May 5, 2021 6:19am
The investment company taking the VC world by storm

| TOGETHER WITH | |
| --- | --- |
Good morning and Happy Cinco de Mayo! Just a friendly reminder that we're giving $1 to the National Diaper Bank Network for every Brew referral this week. Thanks to everyone who has shared so far...let's keep it going through Mother's Day.
| | | | |
| --- | --- | --- | --- |
| | Nasdaq | 13,633.50 | |
| | | | |
| --- | --- | --- | --- |
| | S&P | 4,164.66 | |
| | | | |
| --- | --- | --- | --- |
| | Dow | 34,133.03 | |
| | | | |
| --- | --- | --- | --- |
| | Bitcoin | $54,305.08 | |
| | | | |
| --- | --- | --- | --- |
| | 10-Year | 1.593% | |
| | | | |
| --- | --- | --- | --- |
| | Dogecoin | $0.54 | |
*Stock data as of market close, cryptocurrency data as of 6:00pm ET. Here's what these numbers mean.
Covid: President Biden's new vaccine goal is to get one dose of a Covid-19 vaccine into 70% of US adults by July 4. Currently, about 56% of US adults have received at least one shot.
Markets: Meme coins > meme stocks. While tech shares dove for the Nasdaq's worst day since March, dogecoin leapt past 50 cents to a new high.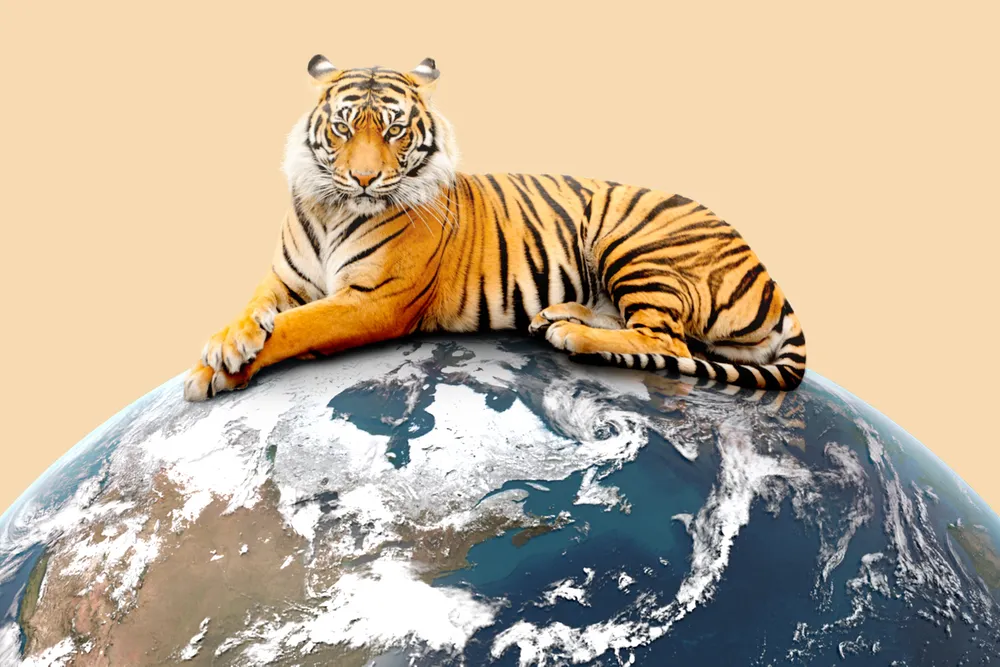 Francis Scialabba
When investment giant Tiger Global heard that Shakespeare wrote King Lear during quarantine, it said, "That's it?"
During the pandemic, Tiger went on a dealmaking run for the ages that's culminating in a new $10 billion fund, the largest ever raised by an independent fund manager for minority tech investments.
What is Tiger? It's a New York-based "crossover" fund, meaning it invests in both private and public companies. And in the last 12 months, it's left the venture capital world spinning by unloading dump trucks of cash on tech startups and playing by its own rules:
In Q1, it landed more than four deals per week on average, per Pitchbook data cited by The Information. 
It has hunted for targets at a dizzying pace, approaching founders before they even knew they wanted to raise money. In some instances, it's gone from conversation → term sheet in three days. 
Instead of asking which companies Tiger's invested in, it's better to ask which companies Tiger's not invested in. It owned 10% of Roblox before its direct listing this year. It owned ~10% of Coinbase before its public debut. 20% of Peloton pre-IPO. Postmates before its sale to Uber. Credit Karma before its sale to Intuit. Discord. JD.com. Snowflake.
Crazy part is, Tiger thinks it could be doing more. In a letter to investors, it said its opportunity was "very large relative to the amount of capital we manage and evolving at a rate that is often hard to comprehend." 
Remind you of anyone? 
Tiger's aggressive move into tech has been compared to the Japanese conglomerate SoftBank, whose $100 billion Vision Fund similarly shook up the VC world in 2017. But whereas SoftBank went deep in a few moonshot startups, Tiger is going wide, throwing money at founders before other investors swoop in.
Zoom out: Tiger's become a target of VCs who say it's inflating valuations beyond historical norms. It says those people are just jealous.  
It turns out novelty T-shirts aren't the only way to make a pandemic profit. Pfizer said its Covid-19 vaccine did $3.5 billion in revenue in Q1, accounting for about a quarter of its total revenue.
Context: Last July, when we were still wiping down grocery bags, AstraZeneca and J&J promised to produce their vaccines at no profit to themselves, while Moderna and Pfizer looked at their phones and pretended not to hear the question. 
Pfizer was also the only company that didn't accept federal funds for vaccine production, saying it wanted to be able to move as quickly as possible with production. At the time, politicians worried that Pfizer's decision to refuse government funds would lead to price gouging.
Looking ahead...Pfizer is strapping on its JanSport and heading to elementary school. In September, it will ask the FDA for emergency use authorization for kids age 2–11. It's expected to get authorization for 12-15-year-olds next week.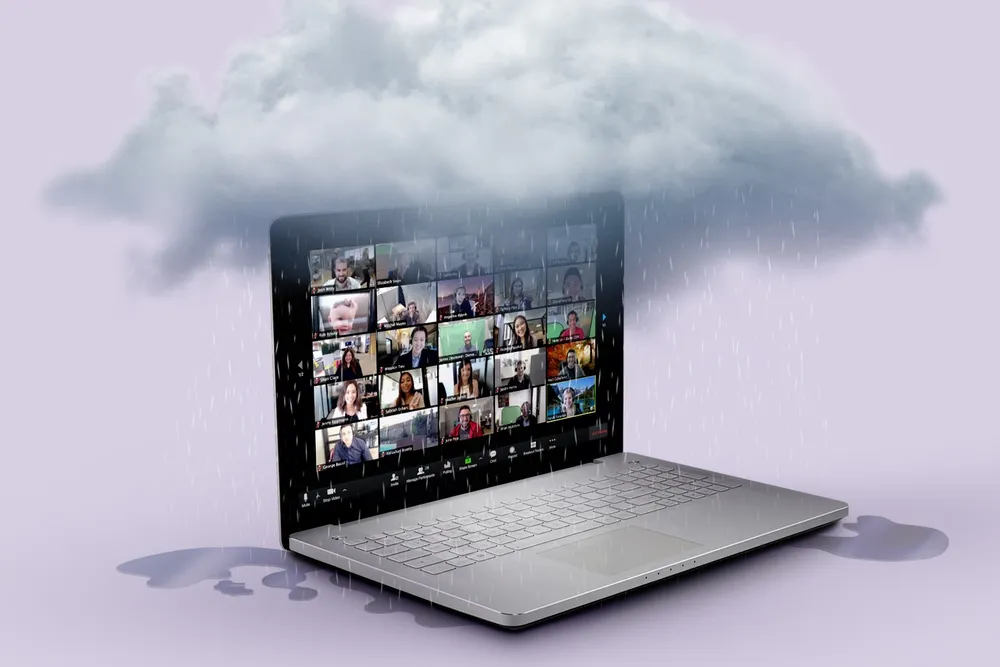 Francis Scialabba
Jamie Dimon, like most of us, is sick of his little daily walks. The JPMorgan CEO told the WSJ yesterday, "I'm about to cancel all my Zoom meetings. I'm done with it." 
He won't have to wait much longer. New York is two weeks away from fully reopening, and a wave of top banks are telling staff to iron their slacks and get ready for a return to office.
Goldman Sachs executives revealed a plan to get US staff back at their NYC desks by June 14 and UK staff back at their Hogwarts desks by June 21.
JPMorgan wants 50% of its staff back in the office (at least part-time) by July. 
Deutsche Bank is preparing to move its NYC staff into its new headquarters starting in July.
Big picture: While employees want to keep some of their WFH flexibility, a survey of 400 financial services executives found that ~80% want their staff to spend four to five days per week in the office after the pandemic. "You know people don't like commuting, but so what," said Dimon.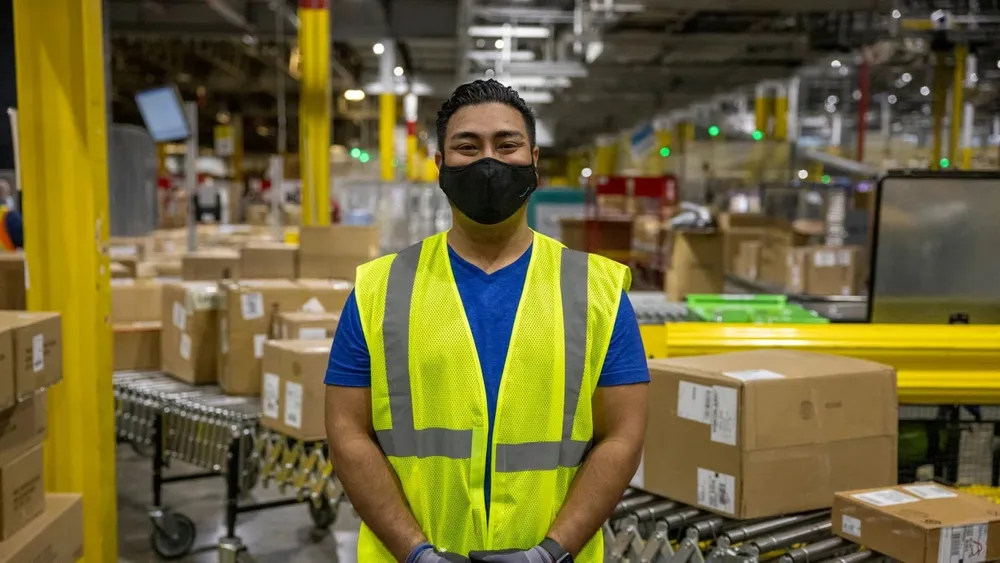 Today we're discussing a company you might've heard about that helps sell books thermometers pool floaties everything, called Amazon. But let's be honest, you know what they sell. What you may not know is that they're no slouches when it comes to offering comprehensive benefits to their employees.
It goes well beyond their starting wage of $15/hour for all US employees (yes, it's higher in more expensive markets). They also offer hourly employees health insurance, paid leave, and even technical upskilling training programs.
Did your ears perk up at upskilling? Amazon is investing $700 million into upskilling programs by 2025. This means for those interested in taking on more technical roles (at Amazon or wherever their careers take them), Amazon will provide the necessary training. 
So, it's cool to have over a million employees, but what's even cooler is giving them opportunities to grow through meaningful career changes. 
There's plenty more to read about Amazon and its employees here.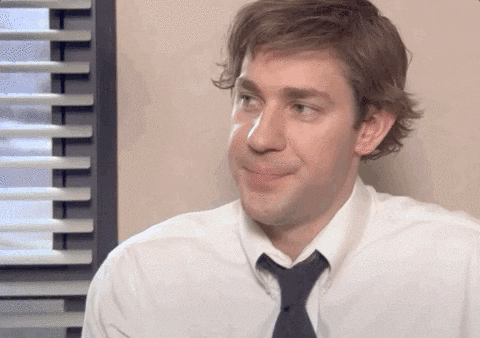 Giphy
What's inside Pandora's box? From here on out, lab-grown diamonds only. The world's largest jeweler by volume announced yesterday that it'll only use synthetic diamonds, not mined ones, in its new designs. Though many major jewelers have added lab-made stones to their lineups, Pandora has promised to fully make the switch.
Don't have an engagement ring Pinterest board? We got you...
Labs vs. Mines
Diamonds grown in a lab are, per the NYT, "physically, chemically, and optically identical" to diamonds found underground. But there are less-visible differences:
Blood Diamond baggage: Though a Human Rights Watch report found diamond sourcing has gotten more ethical over the years, it added that "most [jewelers] cannot assure consumers that their jewellery is untainted by human rights abuses." 
Environmental impact: Lab-made fans say the stones are more sustainable than mined ones. That hasn't been proven, but Pandora claims it'll make its diamonds using only renewable energy by next year.
Price: Man-made diamonds are up to 10x cheaper than mined ones. 
Zoom out: Featured in only 50,000 of its 85 million products, diamonds aren't Pandora's crown jewel. A pivot of this scale would require a much bigger supply chain overhaul for companies like De Beers.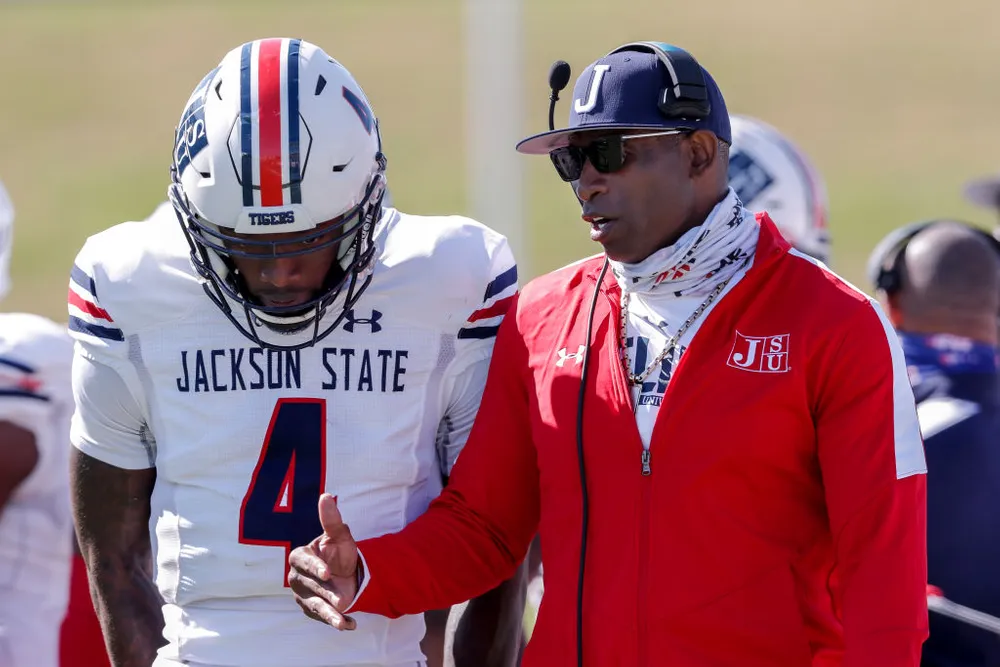 Don Juan Moore/Getty Images
Stat: Of the 259 players selected in the NFL draft last weekend, zero were from historically Black colleges and universities (HBCUs), once a fertile pipeline for professional football rosters. That outcome frustrated many coaches, including Deion Sanders of Jackson State. 
Quote: "Looking forward to a summer of love." 
The turkey drop's got nothing on the post-pandemic drop, and Match Group CEO Shar Dubey thinks all our summers will look like the "Watermelon Sugar" music video.
Read: Practical tips for writing better cover letters from Matty Merritt. (Morning Brew)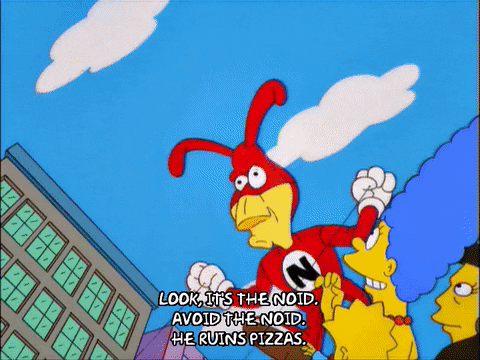 Giphy
And he's more surprising than a 9am push notification for $5.99 cheesy bread. Meet: the Noid. Introduced in the late '80s, the red-suited dude's one goal in life is to keep pizzas from being delivered. You'll soon see him in…
Commercials, unsuccessfully fighting Nuro's pizza delivery robots
Upcoming Crash Bandicoot games, doubling down on nostalgia
This villain incited some real-life chaos in the past (a hostage situation, seriously), so some wonder why Domino's has opted to bring him back instead of following the advice of the campaign's tagline: "Avoid the Noid."
Fun fact: The name Noid is a nod to "Dominoid," a nickname for the chain's employees. 
This burger robot's really sizzlin'. Flippy is the burger cookin' kitchen assistant set to revolutionize the QSR industry, helping businesses increase margins by about 300%. Don't wait another flippin' second and invest today.*
Funky rugs, spunky pendant lamps, even chunky candles! Etsy helps you refresh your space like only you can. So whether you're just looking for design inspiration or you're hunting for a unique, room-finishing piece, you'll find what you need to express yourself on Etsy.*
A different kind of Morning Brew: This Starbucks order has been circulating around the internet, and it's not hard to see why.
Two helpful pods: 1) Seven principles for networking in the post-Covid era by our own executive chairman, Alex Lieberman, and 2) six steps for mapping out a path that aligns your personal values with professional ambitions.
*This is sponsored advertising content
Cinco de Mayo celebrates the Mexican army's victory over the French at the Battle of Puebla on May 5, 1862. But that's not the only interesting thing that's happened on this day in history.
See if you can answer these questions about notable events on May 5.
In 1260, this man became ruler of the Mongol Empire.
In 1821, Napoleon died in exile on this island.
In 1891, Carnegie Hall (then called the Music Hall) opened with this Russian composer as guest conductor.
In 1904, this pitcher threw the first perfect game in the modern era of baseball.
In 1973, this horse won the Kentucky Derby, setting the track record that still stands today.
We think you should share the Brew. Not only is it a smart thing to do for your friends, it's also the smartest way to get showered in free Brew swag and exclusive content. And also, friendly reminder to shower.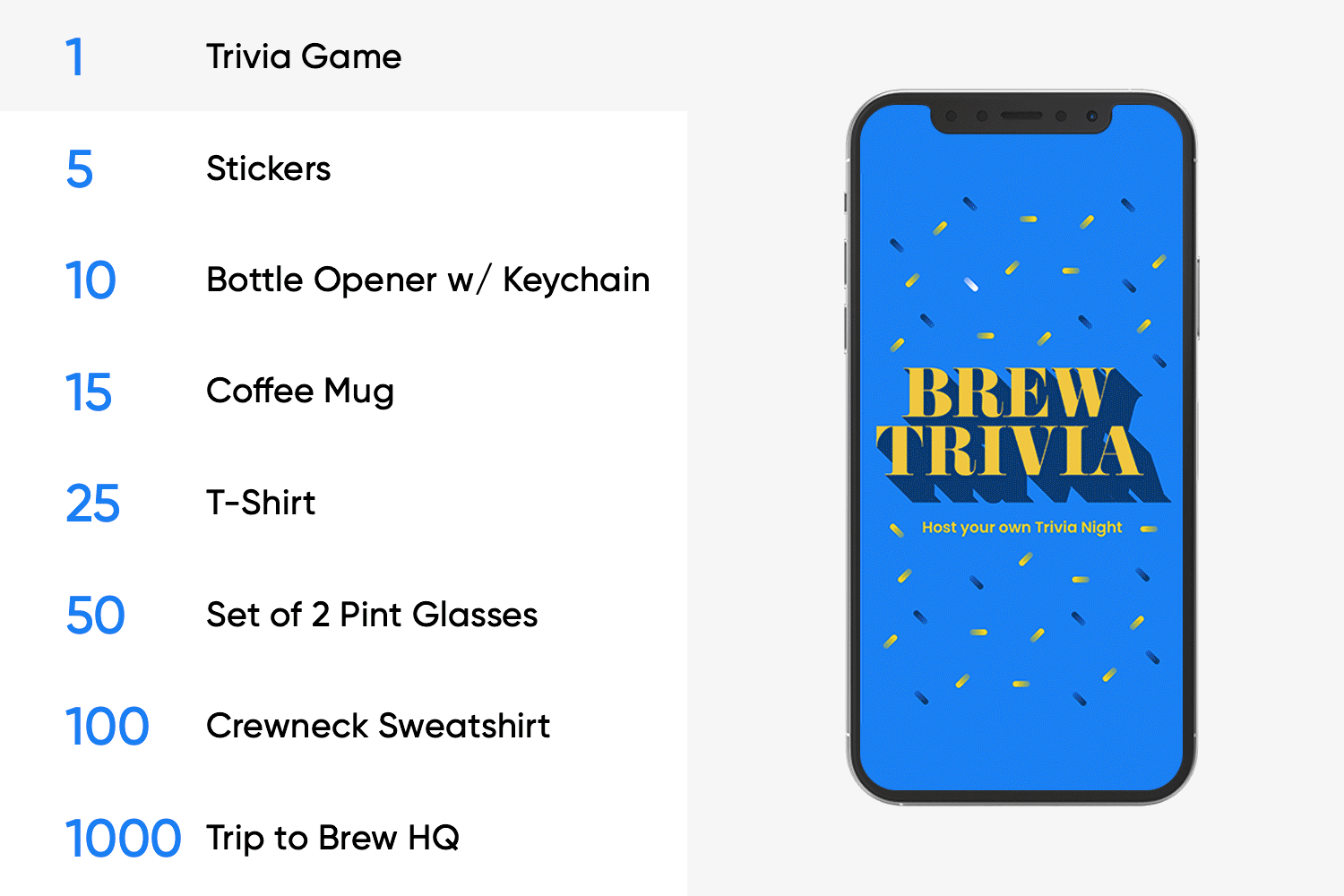 Your referral count: 1
Click to Share
Or copy & paste your referral link to others:
morningbrew.com/daily/r/?kid=91843ce5
Kublai Khan
Saint Helena
Tchaikovsky
Cy Young
Secretariat
Other emails from Morning Brew Newsletter
Shop without the noise.
Get our free newsletter of hand-picked sales you need to hear about from the web's best brands.