Giddy up
Email sent: Jul 22, 2021 5:01am
Virtual horse racing gets a dose of funding...

| TOGETHER WITH | |
| --- | --- |
Good morning. Google tells us that searches for "dating" have hit a 5-year-high, which raises the question: What are people hoping to learn when Googling the word "dating"?
You're not going to find your soulmate from reading the "dating" Wikipedia entry. But you will stumble upon this piece of helpful advice: "Ballroom dancing is one way to get to know somebody on a date." It's not wrong.
| | | | |
| --- | --- | --- | --- |
| | Nasdaq | 14,631.95 | |
| | | | |
| --- | --- | --- | --- |
| | S&P | 4,358.69 | |
| | | | |
| --- | --- | --- | --- |
| | Dow | 34,798.00 | |
| | | | |
| --- | --- | --- | --- |
| | Bitcoin | $31,780.14 | |
| | | | |
| --- | --- | --- | --- |
| | 10-Year | 1.292% | |
| | | | |
| --- | --- | --- | --- |
| | Coca-Cola | $56.55 | |
*Stock data as of market close, cryptocurrency data as of 5:00pm ET. Here's what these numbers mean.
Markets:

Stocks continued to

gain

after another wave of bullish earning reports rolled through. Strong quarters from Coca-Cola and J&J boosted the Dow.

Infrastructure update:

A bipartisan infrastructure bill is coming along

slowly but surely

. Senators are optimistic they'll be able to "get the ball rolling" with a vote on Monday, saying they're close to a final agreement.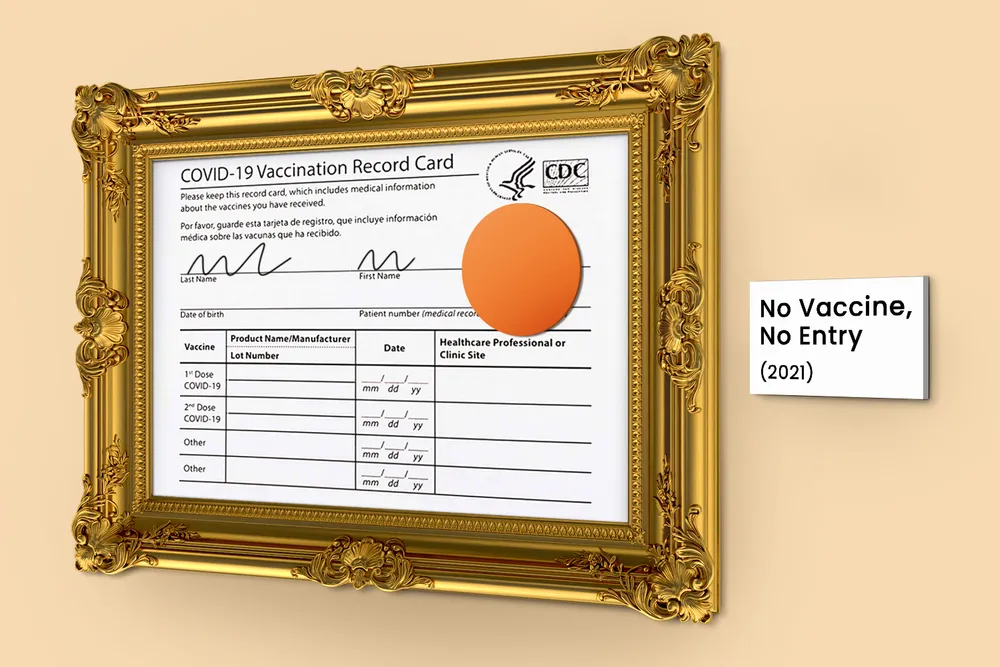 Starting yesterday, not being vaccinated for Covid-19 in France is like not drinking your morning coffee: Life will simply be worse without it. 
Large entertainment and cultural venues, including museums, sports arenas, and movie theaters, will now require proof of vaccination or a negative test for Covid-19. And that's just the start—being vaccinated will be a requirement to enter other businesses, such as cafes and restaurants, starting in August. 
Why now? President Emmanuel Macron announced the measures last week in order to revive a slowing vaccination drive and limit the worst impacts of the Delta variant. France's infection rate has jumped 125% in the last week and a little over 40% of the population is fully vaccinated.
The vaccine strategy has resulted in two things:
It has angered a lot of people:

More than 100,000 protestors

hit the streets

last weekend, saying the vaccine rules infringed on their rights. 

It has spurred vaccinations:

The country set a single-day record for shots administered last Friday (880,000). In the 24 hours after Macron's speech more than

1.7 million people

scheduled a vaccine appointment.
What about us? 
The US federal government hasn't introduced any vaccine requirements for businesses, and it likely won't take any steps until the FDA grants full approval to at least one of the shots.
Remember, right now all three US-made vaccines (Pfizer, Moderna, and J&J) are under "emergency use authorization." Pfizer expects full approval by January 2022 latest. 
That hasn't stopped other organizations from saying, "no vaccine, no service." 590 colleges have at least some form of vaccine mandate. More hospitals are now requiring that their staff get vaccinated. And plenty of businesses, from your local bar to Madison Square Garden, will want you to show proof of vaccination before stepping inside.
Bottom line: From $1 million lotteries to calling in Olivia Rodrigo for a PSA, US officials have offered loads of carrots to push the vaccine-hesitant to get their shots. France is breaking out the sticks. 
After years of back-and-forth, a group of state attorneys general released a tentative $26 billion settlement that would be the largest penalty for four big players in the opioid epidemic that's killed hundreds of thousands of Americans.
The details: 
The plan would require drug distributors McKesson, Cardinal Health, and AmerisourceBergen to pay $21 billion over 18 years. These companies were accused of lax oversight that bolstered the black market supply of painkillers. 

Johnson & Johnson, a drug manufacturer accused of downplaying the addictiveness of opioids in its marketing, would shell out $5 billion over nine years.
Big picture: 3,000+ separate lawsuits from across the US were consolidated into this mega-case, which as soon as next year could direct billions of dollars to address the epidemic. But some don't think it's enough. Washington state's attorney general, Bob Ferguson, told CNBC, "The settlement is, to be blunt, not nearly good enough for Washington."
Looking ahead...the crisis is only getting worse. Drug overdose deaths rose nearly 30% in the US last year, to a record of 93,331.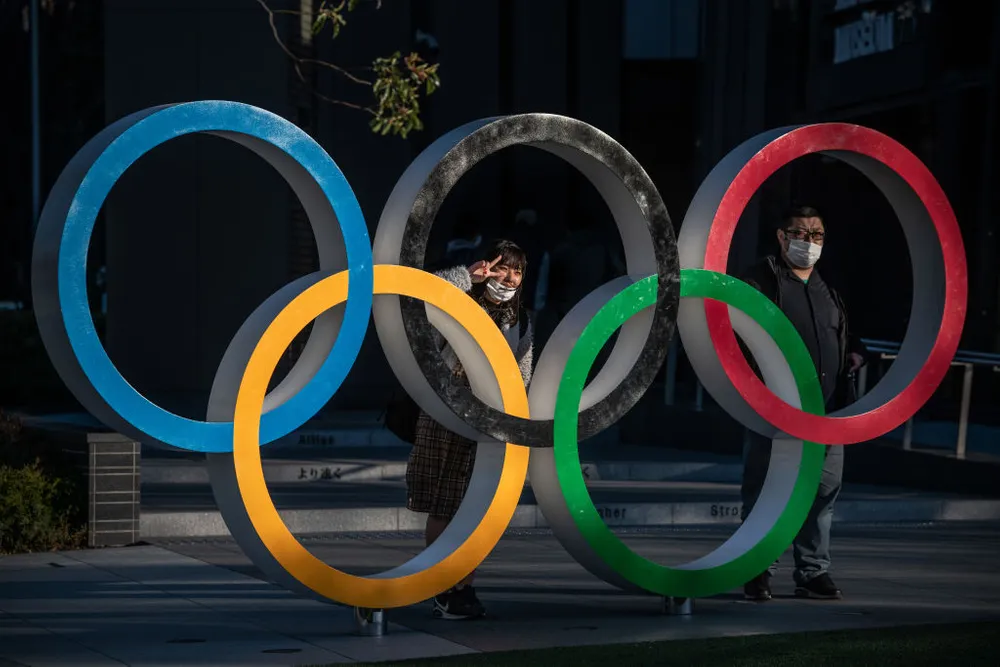 Carl Court/Getty Images
The opening ceremony for the Olympics will be held tomorrow morning, but if managers are worried about a productivity hit in the AM, they shouldn't be. 
In a poll of 6,000 Morning Brew readers, 42% said they're less likely to watch the Tokyo Olympics than previous years' Olympics. 52% said their plans haven't really changed, and just 6% said they'd watch more. 
Here are the other juiciest bits of our Olympics survey. 
Covid:

Should the Olympics have been canceled this year due to Covid-19 concerns? 50% of readers said yes. And 51% said they're worried that the Olympics will be a superspreader event.

Viewership:

How much of the Olympics do readers plan to watch? 57% said "a few hours here and there," while 17% said they wouldn't watch at all and 16% said they plan on watching a "considerable amount."

Peacock:

NBC is hoping to use the Olympics to snag new subscribers for its streaming service, Peacock. That's going to work with 3% of respondents, who said they're going to buy Peacock to watch the Olympics. 83% said they wouldn't buy Peacock, and 14% already have it.
Bottom line: Brew readers are feeling the same anxiety as Olympic organizers. New Covid cases in Tokyo hit their highest levels since January yesterday.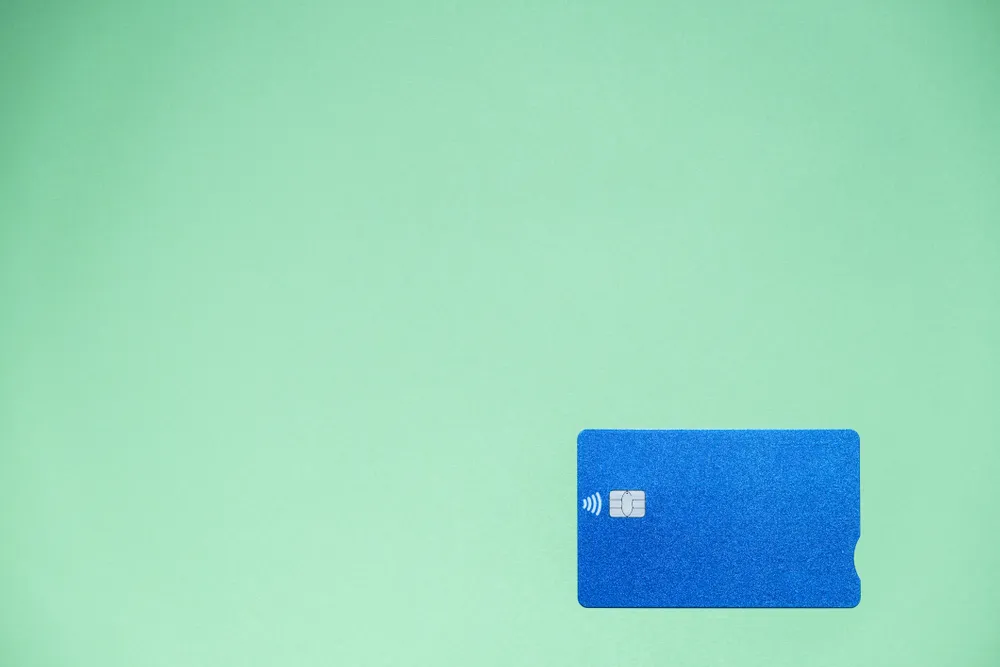 Apologies for the all caps. But what else do you do when you discover that there's a new unlimited cash back credit card on the market and it involves a significant cash rewards sign up bonus? 
You write an enthusiastic e-newsletter headline in all caps.
Making its market debut, this credit card has perks that will make you perkier than when the third cup of coffee hits (which was 30 seconds ago for us). Besides having no annual fee, you also get: 
Unlimited 2% cash rewards on every purchase

with no activation required 

A hefty

cash rewards sign-up bonus 

0% intro APR on purchases and qualifying balance transfers for over a year (read: no interest until late 2022)
And if you aren't sold on this unlimited cash back card yet, click right here and you will be. 
Stat: US life expectancy fell by 1.5 years in 2020, the steepest drop since World War II, thanks in large part to the coronavirus. Hispanic (3 years) and Black Americans (2.9) recorded the worst drops, while white Americans' life expectancy fell by 1.2 years. Life expectancy in the US hasn't been this low since 2003.
Quote: "My hope is that it creates world peace or helps create world peace."
Clad in tie-dye, Twitter CEO Jack Dorsey went full Miss Congeniality during a webinar on bitcoin yesterday. Speaking on an all-star panel with Tesla CEO Elon Musk and ARK Invest CEO Cathie Wood, Dorsey explained that if bitcoin could solve underlying monetary issues, everyone could focus on fixing other things. And it's a straight shot from there to world peace, apparently.
Read: Does CrossFit have a future? (New Yorker)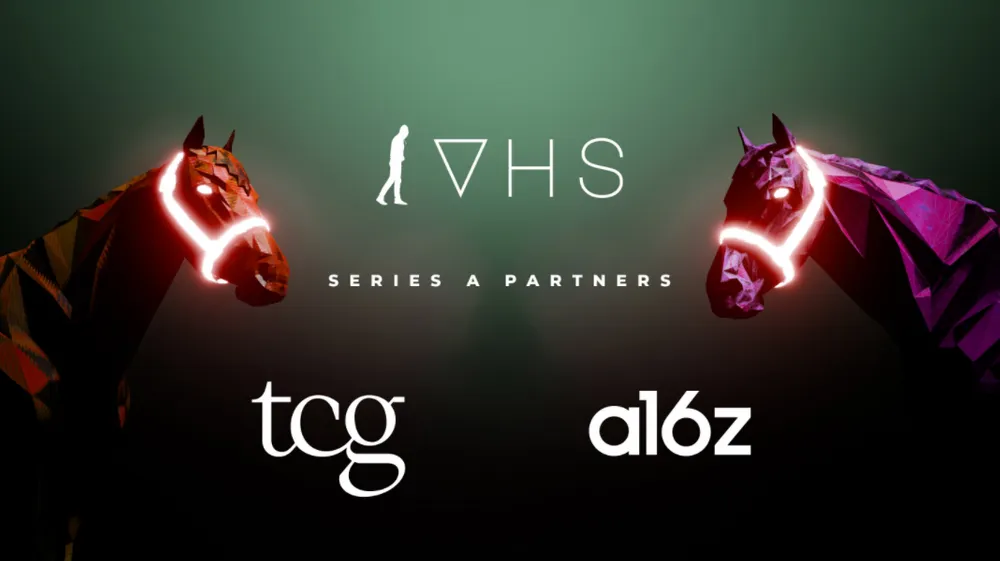 Twitter
Virtually Human Studio, a startup known for developing *squints at notes* virtual horse NFT platform Zed Run, raised $20 million in Series A funding yesterday from the likes of TCG Capital Management and Andreessen Horowitz.
On Zed Run's platform, 14,000+ "stable owners" (also affectionately called #ZEDheads) buy, sell, breed, and race virtual horses. Because NFTs are blockchain-verifiable digital assets, each of these virtual horses is "unique." 
To some folks, that makes them extremely valuable: 
Horses can cost as much as $45,000 each.

Whole stables of digital Hidalgos have sold for more than $250,000.

$30+ million worth of Zed horses have been sold so far.  
How does Zed Run make money? It takes a cut every time users breed, race, or sell their horses. Meanwhile, users can win ethereum by getting on the digital race podium or by selling their horses to others at a profit.
Zoom out: Even if media chatter around NFTs has died down, there's still a crowd willing to pony up for the cryptographic tokens, and investors are expecting that crowd to grow.
Bigger than crypto without the crazy? The art market's $1.7T tops the entire crypto universe. Contemporary art prices outpaced S&P 500 returns by 174% from 1995–2020. That's HUGE. An exclusive investment platform is unlocking this untapped asset class. The Brew Crew can skip the waitlist.*
Excel with this accelerator. Target has utilized all their retail know-how to create Target Accelerators—programs designed to help entrepreneurs in the CPG space shape the future of retail through innovation and smart growth. To learn about their upcoming programs, get in touch here.*
GameStop breakdown: Much has been made of GameStop's pivot to e-commerce. So how's it working out? Check out this UX breakdown of GameStop's website, exclusive to the Brew. 
Inside the TikTok algo: The WSJ created dozens of accounts that watched hundreds of thousands of videos, then made a fascinating video about what it learned.
Calling for your sandwich recs: College football season is around the corner. To prep for tailgating, we're launching a search for the best sandwich shops near Power Five schools across the country. Have any recs for us? Share them here.
*This is sponsored advertising content
Brew Mini: Mini in size, but major in heart. Play it here.
Three Headlines and a Lie
If you can correctly identify which of these four headlines is made up, you'll win a ticket aboard the official Morning Brew rocket. We haven't decided if we'll go to Richard Branson space or real space though.
Bon Jovi will not be writing any Tiger King songs
✤ A Note From Masterworks
*See important disclaimer
Other emails from morningbrew
Shop without the noise.
Get our free newsletter of hand-picked sales you need to hear about from the web's best brands.