Your Video-Making Journey Starts Today
Email sent: Apr 28, 2021 10:17am
Get 60% off Movavi Video Suite and magically transform the atmosphere in your videos. ‌
 ‌ ‌ ‌ ‌ ‌ ‌ ‌ ‌ ‌ ‌ ‌ ‌ ‌ ‌ ‌ ‌ ‌ ‌ ‌ ‌ ‌ ‌ ‌ ‌ ‌ ‌ ‌ ‌ ‌ ‌ ‌ ‌ ‌ ‌ ‌ ‌ ‌ ‌ ‌ ‌ ‌ ‌ ‌ ‌ ‌ ‌ ‌ ‌ ‌ ‌ ‌ ‌ ‌ ‌ ‌ ‌ ‌ ‌ ‌ ‌ ‌ ‌ ‌ ‌ ‌ ‌ ‌ ‌ ‌ ‌ ‌ ‌ ‌ ‌ ‌ ‌ ‌ ‌ ‌ ‌ ‌ ‌ ‌ ‌ ‌ ‌ ‌ ‌ ‌ ‌ ‌ ‌ ‌ ‌ ‌ ‌ ‌ ‌ ‌ ‌ ‌ ‌ ‌ ‌ ‌ ‌ ‌ ‌ ‌ ‌ ‌ ‌ ‌ ‌ ‌ ‌ ‌ ‌ ‌ ‌ ‌ ‌ ‌ ‌ ‌ ‌ ‌ ‌ ‌ ‌ ‌ ‌ ‌ ‌ ‌ ‌ ‌ ‌ ‌ ‌ ‌ ‌ ‌ ‌ ‌ ‌ ‌ ‌ ‌ ‌ ‌ ‌ ‌ ‌ ‌ ‌ ‌ ‌ ‌ ‌ ‌ ‌ ‌ ‌ ‌ ‌ ‌ ‌ ‌ ‌ ‌ ‌ ‌ ‌ ‌ ‌ ‌ ‌ ‌ ‌ ‌ ‌ ‌ ‌ ‌ ‌ ‌ ‌ ‌ ‌ ‌ ‌ ‌ ‌ ‌ ‌ ‌ ‌ ‌ ‌ ‌ ‌ ‌ ‌ ‌ ‌ ‌ ‌ ‌ ‌ ‌ ‌ ‌ ‌ ‌ ‌ ‌

Movavi
Video Suite 2021
Create, Convert, Record, and More

Enjoy up to 60% Off as a Movavi Subscriber
Get up to 60% Off
Offer ends May 5, 2021, 11:59 p.m. PDT.
Check Out What's in the Package
Multimedia Creation
Easily create movies with music and special effects. Animate titles, stickers, and other objects to spice up your footage. Produce photo slideshows and generate animated GIFs.

Create YouTube-ready video thumbnails in a snap. Instantly see all the changes you make to your footage in the high-res preview window. Apply custom LUT effects to your clips for advanced color grading. Crop your videos with no loss of quality.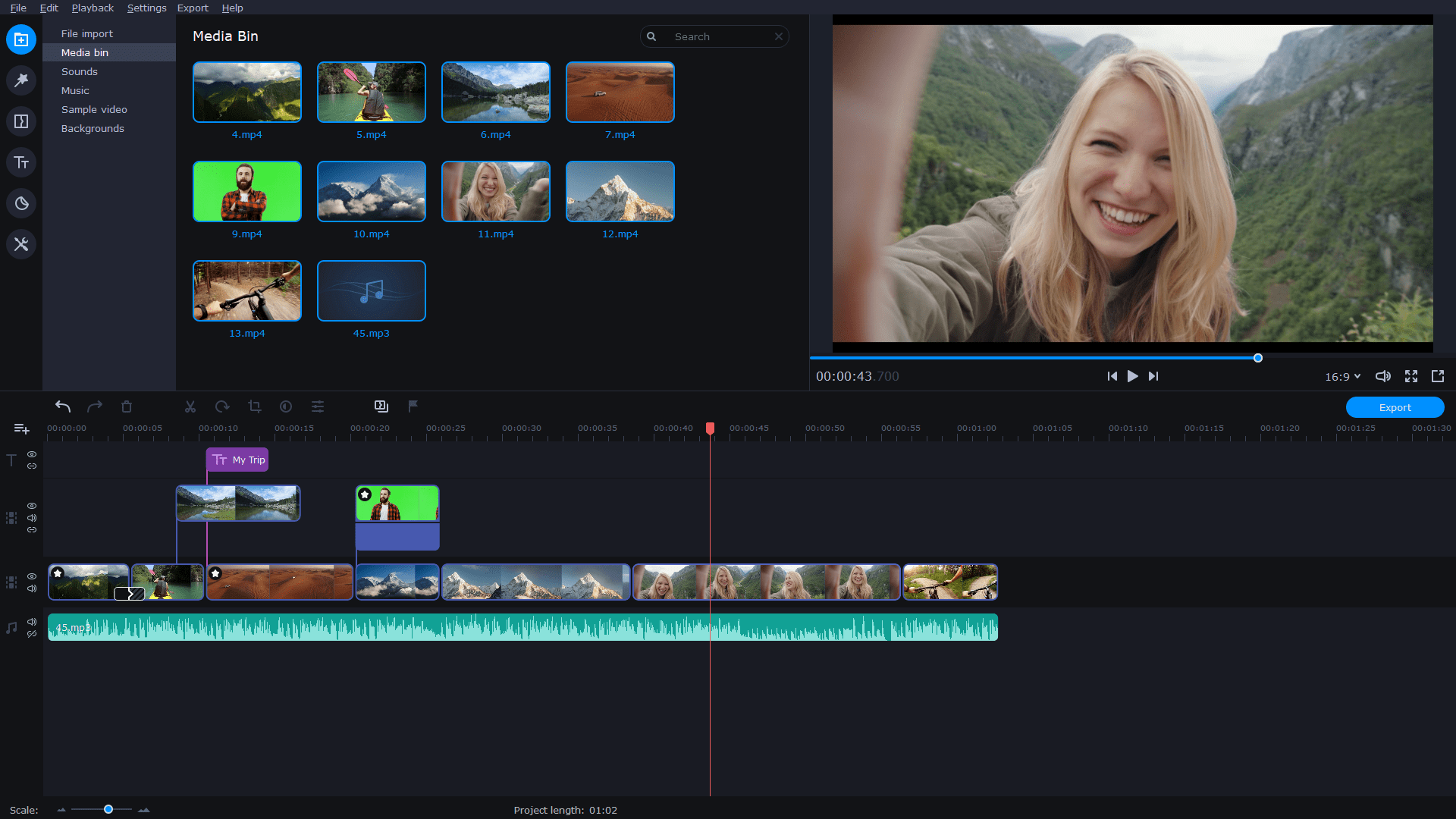 Multimedia Conversion
Encode video, audio, and images and save them in any format. Save time with conversion presets – no need to think about settings. Create your own presets to make it easier the next time you convert.

Leave nothing behind when you convert or compress multiple files at once with the improved selection tool. Scale the timeline up and down or pinpoint the exact time for more precise cuts. Quickly find the frames you want without rewinding – just hover the cursor over the timeline to see a video thumbnail.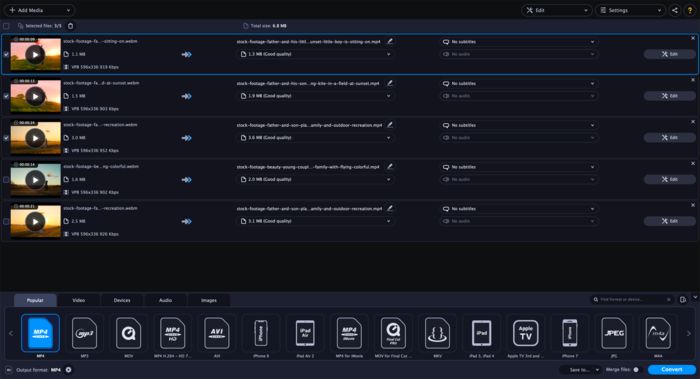 Multimedia Capture
Record conference calls and podcasts, take screenshots and share them via Skype, Telegram, or WhatsApp. Set the timer to capture live streams and webinars when you're away.

Grab system sound or voice from the microphone and save it in a separate MP3 file. Capture webcam video only, without recording the screen. Quickly access your most popular recording widgets in the handy side navigation menu.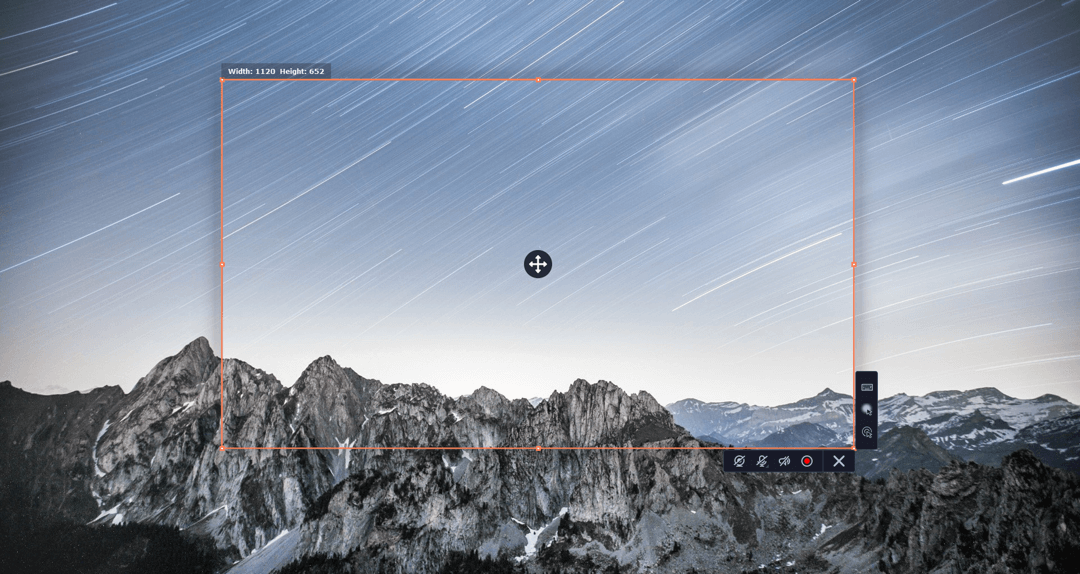 Mobile Companion
Film a scene on your phone or tablet, then wirelessly transfer the footage to your computer for further editing.
Media Library
Access all the files in use across your video projects from a dedicated tab.
Personalized Workspace
The app's environment adapts to the way you interact with the tools and suggests content to meet your needs.
Movavi Community
Join our content creators' club: a virtual space where you can post videos, share ideas, and meet other movie-making enthusiasts.
| | |
| --- | --- |
| | Some computers may display a warning stating that the app is not Microsoft-verified. We assure you that our software is safe for your PC. Check out what to do if you see this message. |



This email was sent to -
You are receiving this email because you subscribed to our newsletters at www.movavi.com 
Please add us to your contact list to be sure our emails always get to your inbox. 
View in Browser  Contact Support Team  Read Privacy Policy  Unsubscribe
© 2004-2021 Movavi. All rights reserved.
Products are offered by Movavi Software Ltd.
Movavi Software Ltd. • 7 Naxou Street • • Apsiou • 4542 • Cyprus 

Shop without the noise.
Get our free newsletter of hand-picked sales you need to hear about from the web's best brands.