Success and the city: what's new in Paris, London and New York
This email was sent
This is no slight on other cities – we're not in the business of having favourites here – but there is an undeniable something about Paris, New York and London (although, in je ne sais quoi, only the Parisians have the words for it). And while their enduring qualities are somewhat ethereal, resilience is a recurring theme – as evidenced by their current post-lockdown creative stirrings. In celebration of their ever-inventive reinventions, then, we thought we'd introduce you to some new arrivals in our Paris, New York and London collections…
What do you get if you cross the films of Claude Sautet, lively squares in the South of France, hallowed hideaways such as Chateau Marmont and the Chiltern Firehouse, Sarah Bernhardt, Hollywood's Golden Age and Casanova? The answer: Château Voltaire, for those were the reference points for this most tasteful transformation of the former Zadig & Voltaire HQ (hence the name). The result is an intimate, refined residence in the elegant 1st arrondissement.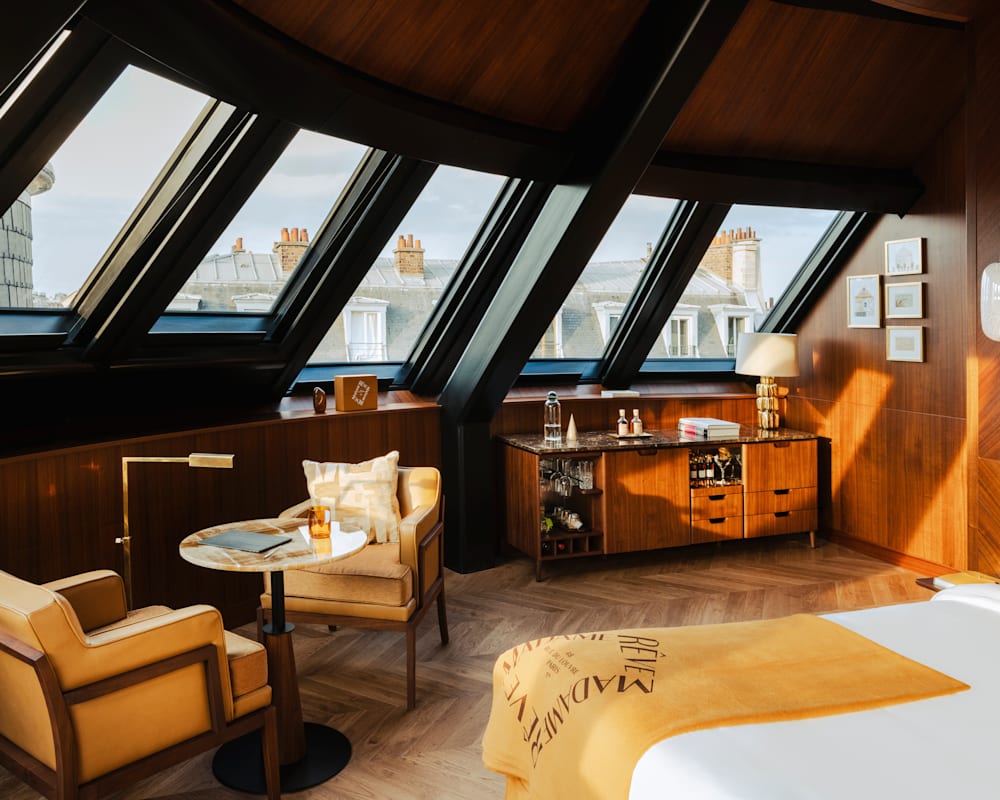 Well, Madame, this is quite unlike anything we've seen before. A jungle roof terrace and interior sky garden? A penthouse Japanese restaurant? Rooms where you can swing a string of garlic bulbs and not get close to touching the sides? In a post office? In Paris? Mais oui! Mere steps from the Louvre, too. Designer Andrée Putman is the visionary who has, if not pushed, then nudged the envelope when repurposing this municipal building into a place worth writing home about. 
MODERNHAUS SOHO, NEW YORK CITY
Granted, the rooftop pool is a draw in warmer months, but the ModernHaus' multiple residential touches and home comforts give this SoHo stay an almost condo-like feel (albeit one with museum-worthy artwork by the likes of Kaws, Alexander Calder, and Harland Miller). Plus it boasts the most outdoor space per person in the area – just the thing for reacquainting yourself with those much-missed Manhattan skylines.
Pushing the concept of a restaurant-with-rooms to its luxurious limits, Nobu has landed on the corner of an exclusive Marylebone square. The  restaurant menu is as crowd-pulling as ever (yes, the black cod in miso is still present), eye-catching art enlivens its poised public spaces, and the everything-in-its-place rooms deftly balance contemplative space, mood-lifting light and restful quiet hues. Many of them come with terraces, too…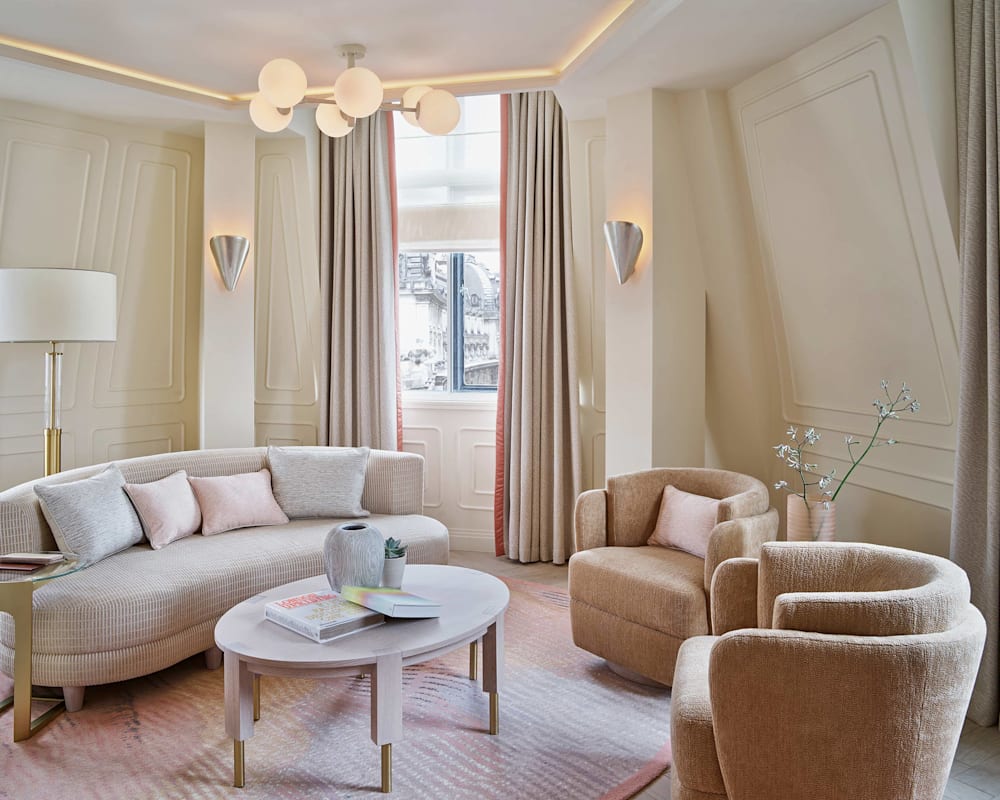 'One' anything tends to make for a pretty enviable London address – that the recently refurbished One Aldwych stands proudly between the foot of Waterloo Bridge and Covent Garden gives guests a certain lord of the manor feeling. Not that there's anything stiff about this stay – the approach here is one of strict independence and above-and-beyond service. Inside, meanwhile, the pale, calming, cocoon-like interiors belie its none-more-central location.
YOUR MEMBERSHIP LEVEL
 
BlackSmith
We only contact you with news and offers that we genuinely believe will be of interest and we will never sell your details to third parties.
This email was sent to - by Mr & Mrs Smith.
Unsubscribe or update your contact details.
Registered office:  Registered office: Mr & Mrs Smith (Americas) Inc, 60 Broad St, Suite 2415, New York, NY 10004, United States.
Company registration no: 443 8845
VAT no: GB802561850
Recent emails from Mr & Mrs Smith

See more