Summer's glorious encore in California and New England
The beat goes on...
This email was sent
Summer: a handful of months or an ineffable sense of spontaneity and freedom? If you prefer the latter, looser definition, read on for our pick of season-extending stays on both coasts that'll help you keep the dream alive well into September and October. Whether you prefer a quieter Nantucket or a balmier Palm Springs, those in-the-know let the crowds disperse, knowing that summer is simply a state of mind that can be accessed anytime.
After labor day, you can have the run of the Grey Lady's glorious beaches and your chance to stay at the island's newest boutique arrival, Life House. Set on a quiet residential street just minutes from 'Town', this quaint-as-can-be B&B was once the home of a whaling captain. The hotel's design eschews the seafaring theme in favour of moody florals, lacquered walls and punchy prints, but you'll never feel out of place in Breton stripes, cable-knit cardigans and topsiders on ever-nautical Nantucket.
Have you been neglecting your inner child? Jungians might have other suggestions, but our solution is to check in to the playfully nostalgic Palihouse Santa Barbara where the afternoon lemonade and candy bar, fringed umbrellas and striped towels will all make your inner six-year-old giggle. The grown-up side of you will appreciate that private balconies, Diptyque bath products and deep soaking bath tubs come standard in every room.
Set right on the river in sleepy Kennebunkport, the Auberge-owned White Barn Inn & Spa oozes American blue-blood charm with its stone-inset freshwater pool, comely sea-view cottages and namesake 19th-century barns where New England staples are served to an impeccable standard in the hotel's restaurants – take a seat in front of the enormous picture windows for feasts that feature Maine's most famous marine crustacean.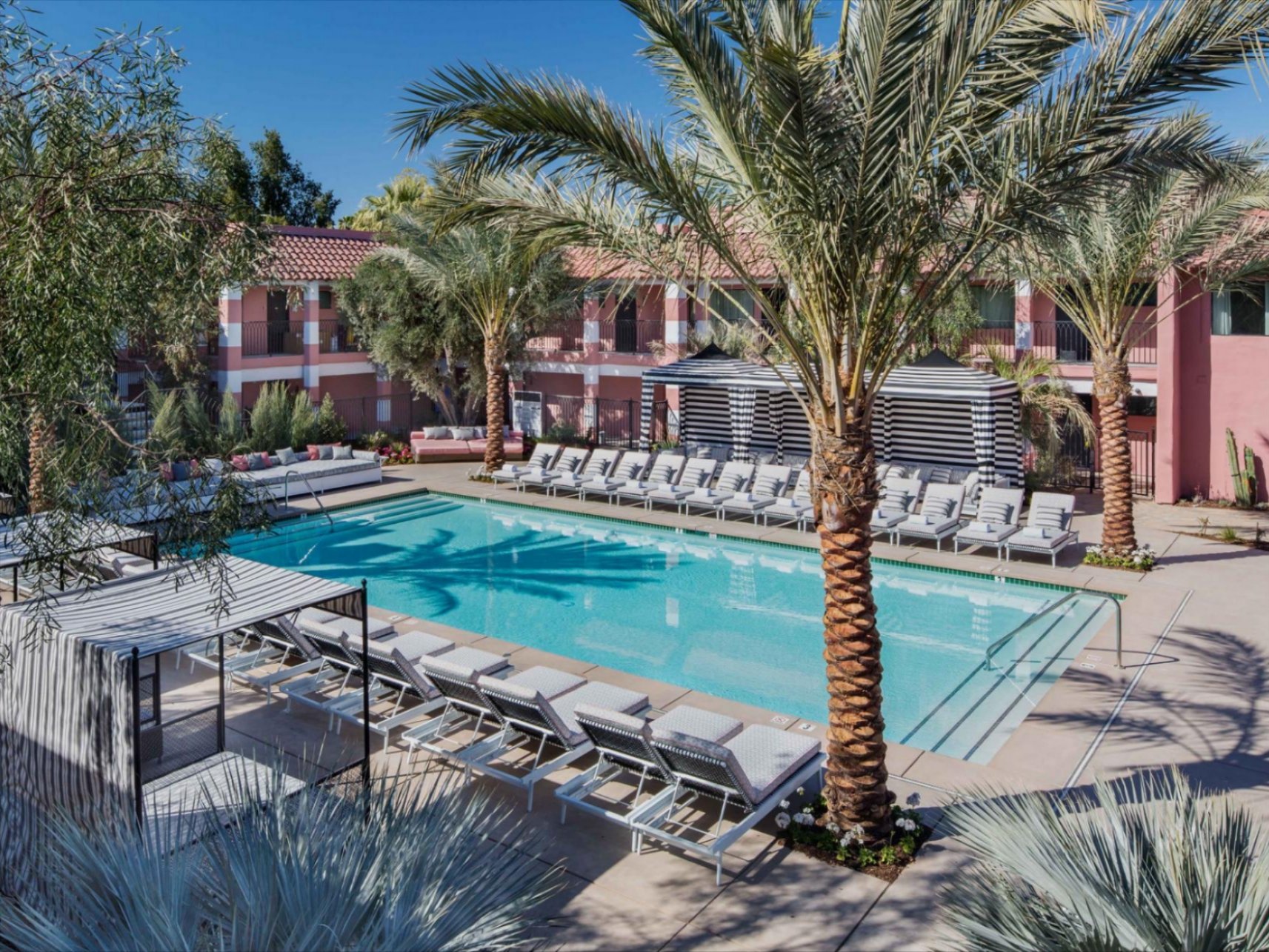 While there's an endless supply of sunshine in Palm Springs, the actual summer months can be unbearably hot, so this desert rose city is best enjoyed after October. At the Sixties-inspired sanctuary Sands Hotel & Spa in Indian Wells, you'll find a palm-flanked swimming pool (with a fleet of pink polo-clad attendants), more-is-more interiors by British designer Martyn Lawrence Bullard and a spoiling, Moroccan-inspired spa.
YOUR MEMBERSHIP LEVEL
 
BlackSmith
We only contact you with news and offers that we genuinely believe will be of interest and we will never sell your details to third parties.
This email was sent to - by Mr & Mrs Smith.
Unsubscribe or update your contact details.
Registered office:  Registered office: Mr & Mrs Smith (Americas) Inc, 60 Broad St, Suite 2415, New York, NY 10004, United States.
Company registration no: 443 8845
VAT no: GB802561850
Recent emails from Mr & Mrs Smith

See more