MTX Audio Update - June 2015
This email was sent
MTX Audio Update - June, 2015
  How-tos, tips, specials, videos, announcements and more...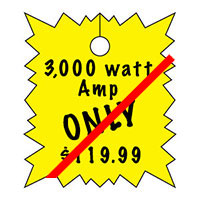 Amplifier power ratings in RMS, Max, and Peak could be the most misunderstood specifications in car audio. Some of you may need to brace yourself for some bad news…
That 3,000-watt amp you bought from a department store for $119.99… It doesn't really have 3,000-watts of usable power output.
Read more »
---
---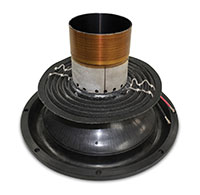 Back By Popular Demand:
Car subwoofers are manufactured with either a single voice coil (SVC) or dual voice coil (DVC). The difference is the DVC sub offers more wiring options to better match and take advantage of the amplifier.
The DVC sub is typically more expensive, but provides multiple impedance connections which may result in more power from the amplifier or to better match the available amp impedance options.
Read more »
---
For a Limited Time...

MTX Weekly Deals are now found in 'Limited Supply'
under Car, Marine and Home Audio
Great Deals on Great MTX Audio Components...
---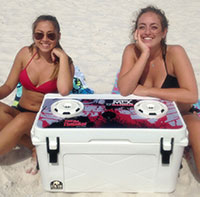 The "Just In Time For Summer"
Product Spotlight:
The THUNDER Cooler is the ultimate party accessory hiding MTX THUNDER loud, crystal-clear music in the lid, and drinks inside! You can bet new friends will show up soon, dancing as they enter!
The Thunder Cooler system offers the same popular audio components as our powerful wake boat audio package, totally mounted in a portable cooler with a bluetooth input. The THUNDER Cooler includes the integrated MUD100.2 amplifier, dual WET65-W full range speakers, the MUDBTRC bluetooth receiver, and a rechargeable battery all stored in the lid of a heavy duty Bison® 50 quart cooler. Also see our 25 qt MTX Thunder Cooler.
Read more »
---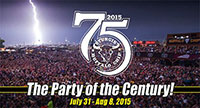 Event Spotlight:
Come by the MTX booth to see the latest, hottest motorcycle audio gear, and meet two Sturgis Hall Of Fame Inductees... legendary bike builders, John Shope of Dirty Bird Concepts and Eddie Trotta of Thunder Cycle Design!
Read more »
Another MTX Dream...

Enjoy all of your cruises! - The MTX Team
Mitek Corp
Mitek Corporation
Phoenix, AZ 85042
US
---
If you no longer wish to receive these emails, simply click on the following link:  Unsubscribe