MTX Audio Update - March 2015
This email was sent
MTX Audio Update - March, 2015
 - How-tos, tips, specials, videos, announcements and more...


Car Amplifier Tuning And Features
 - Everything You Need To Know
Car amplifiers have many adjustments to understand. If you don't correctly setup the amp, you may not get the best performance, or you could damage your equipment.
Different car audio amplifiers will have different features, but understanding the basics will let you properly optimize your system and be listening to great music quickly... Read more
---
---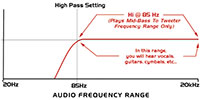 Speaker Crossovers And Filters
A crossover is a component or a group of components which limit the frequencies that reach a speaker. If "separates" (subwoofers, woofers, midranges and/or tweeters) are used in a system, they should not receive a frequency range greater than their design limits. Crossovers would be utilized to limit the frequency range to each "separate".
Yes, this subject is a bit dry, but understanding crossovers can help you better tune to get the best from your system… Read more...
---
---
Subwoofer Surrounds:
The MTX Inverted Apex Advantage
Updated Article - Most car subwoofers use a traditional half-roll surround where the cone surface is attached to the basket with material wrapped in a single half circle.
The MTX Inverted Apex Surround design uses three folds to consume less space around the cone that provides two significant advantages: More Volume (SPL) and Better Sound. Read more...
---
---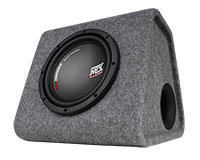 Product Spotlight:
New MTX RoadThunder RPT8 Bass Box
 - Serious bass from an easy-to-use, amplified subwoofer enclosure
Don't be fooled by the compact size of the RTP8, this amplified and vented subwoofer enclosure is designed to deliver bass like only MTX can.
This low profile sub can be installed in virtually any vehicle without sacrificing space. The 8" subwoofer, integrated amplifier, and vented enclosure delivers bass you have to experience to believe.
Read more...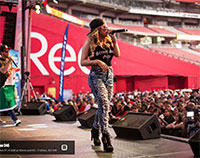 Event Spotlight:
The ARIZONA SUPERSHOW Concert and Car Show - Lowrider Magazine
March 28 - The Lowrider Magazine-Sanctioned Arizona SuperShow Concert, Car Show, and Hop will feature premier custom and classic cars, trucks, motorcycles, bicycles, and special interest exhibitors from across the western United States and beyond.
MTX Audio is proud to be the Arizona Supershow Official Car Audio Brand for 2015. Our long tradition of making awesome MTX Subwoofers has brought us many lowrider show car builds and fans. We look forward to being a part of the party with the 25,000 other car fans expected, and invite our followers to come see us there in March! Read more...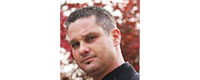 MTX Profile:
Christopher Traylor, NOPI National Motorsports Supershow Star
Chris owns the incredible James Hetfield 2004 F-150 showcasing a gorgeous MTX Audio system at most NOPI Nationals Motorsports Supershows around the U.S.
In 2004, Rick Dore Kustoms worked with MTX Audio to produce an incredible rework of a new F150 Ford for famous, screaming lead singer, James Hetfield of the thrash metal rock band Metallica. Of course the sound had to be equal to the man and The Hetfield Truck was born. Read more...
Another MTX Dream...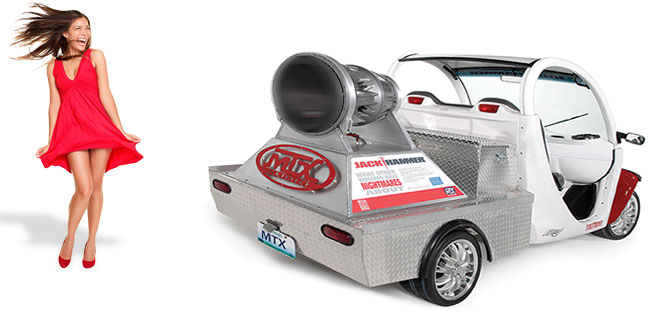 (Yes, the cart is real!)
Beware the MTX Wave! - The MTX Team
Mitek Corp
Mitek Corporation
Phoenix, AZ 85042
US
---
If you no longer wish to receive these emails, simply click on the following link:  Unsubscribe