MTX Update Newsletter - September, 2014
This email was sent
MTX Audio Update - September, 2014
 - How-tos, tips, specials, videos, announcements and more...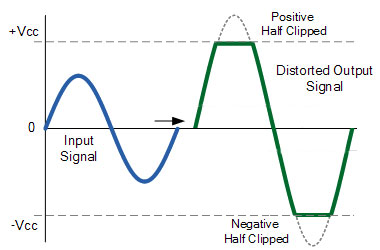 Amplifier Clipping: How Do I Avoid It?
The most common, and avoidable, form of amplifier clipping occurs when an audio amplifier is driven beyond its ability to generate sufficient voltage or current to reproduce the original signal to your speakers.
Maybe your amp isn't fast enough for peak transients? Or doesn't have the RMS power for your volume levels? Read more...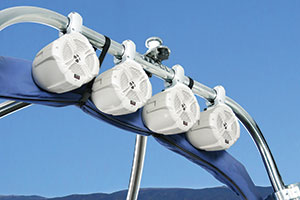 Outdoor Sports Vehicles:
Four Tips For A Good Sound System
Whether you have a motorcycle, boat, UTV, or all-terrain vehicle (ATV), an increasing number of outdoor sports vehicle enthusiasts are adding a sound system to listen to great tunes while they ride. Here are tips to help you setup a great sports vehicle audio system... Read more
---
Save money on MTX Weekly Deals!
Great MTX Audio components at great prices
for one week only, so check in and save...
---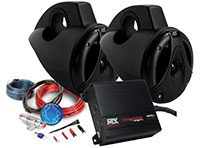 Product Spotlight:
Tower Speaker 2 Pak
 - A Great Audio System for Boats, Bikes & UTVs
Check out our new audio section 'BIKES, BOATS & UTV FUN' with our many speaker subwoofer packages on display. The ORVKIT1 Tower Speaker 2 Pak provides two rockin' 6.5 inch 75 watt tower mount marine speakers in white or black, our new, small size - big power marine MUD100 200 watt two channel audio amplifier, and the amp kit/wiring to install this package in almost any sports vehicle.
Compact Design Enables Installation Anywhere
Conformal Coated Printed Circuit Board that Resists Moisture
Fixed Crossovers, High and Low Pass Allow Use with Full Range Speakers or Subwoofers
400W Peak Power
Read more...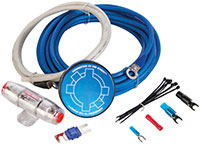 20% Off Streetwire Accessories!
   - Amp Kits, Interconnects and Sound Dampening
For a limited time, MTX is offering an additional 20% off all StreetWires ZN5 Series and ZN3 Series amplifier kits and interonnects as well as ZeroNoise sound dampening material when you purchase a qualifying amplifier, power pack, or amplified enclosure.
Read more...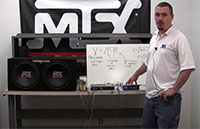 Video Spotlight:
How to Set Your Car Amplifier Gain Using Ohms Law
Setting your gains properly with a multimeter is easier than you might think. The gain adjustment control on an amplifier is commonly misunderstood as a volume knob. However, it is supposed to be used to level match the output voltage of the head unit to the gain of the amplifier so the input signal isn't "clipping" causing distortion and potentially damaging your speakers.
Read more...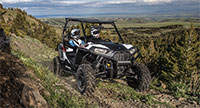 Event Spotlight:
Polaris Camp RZR East - Brimstone® in Hunstville, TN
MTX Audio was on hand at Camp RZR East - thanks to all the RZR riders who have supported MTX and chosen MTX to be their audio system for riding the trails.
This event was packed with awesome trail riding and concerts both Friday and Saturday night with top country stars Josh Thompson and Dierks Bentley. Camp RZR West In October...
Read more...
Another MTX Dream...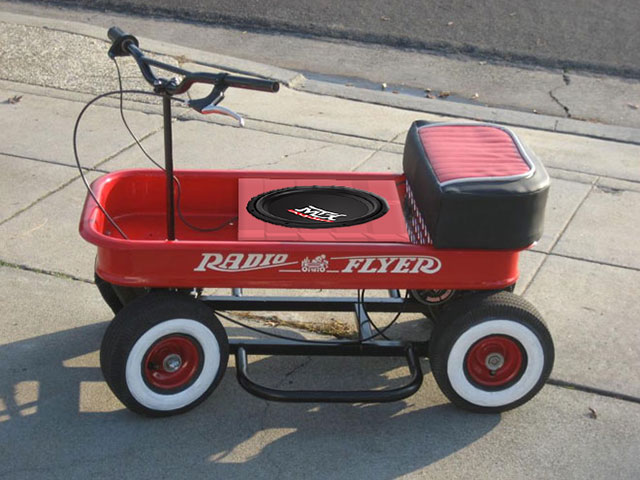 For that long sloping ride... Enjoy the Fall! - The MTX Team
---
If you no longer wish to receive these emails, simply click on the following link:  Unsubscribe
---
Mitek Corp
Mitek Corporation
Phoenix, AZ 85042
US