CORRECTION: POP-UP TIME = 12-3PM!
PLUS: Valentine Set #5 Pre-orders Open!
This email was sent
CORRECTION:
THE TIME OF SATURDAY'S IN-STORE POP-UP
FEATURING BINKY AND BELL IS FROM 12 - 3PM!
(all Saturday pop-ups will be from 12-3!) 
Please be aware that in accordance with the Raleigh mask mandate, WE ARE REQUIRING MASKS IN-STORE at this time, so please mask up!   Thank you!
JUST ANNOUNCED!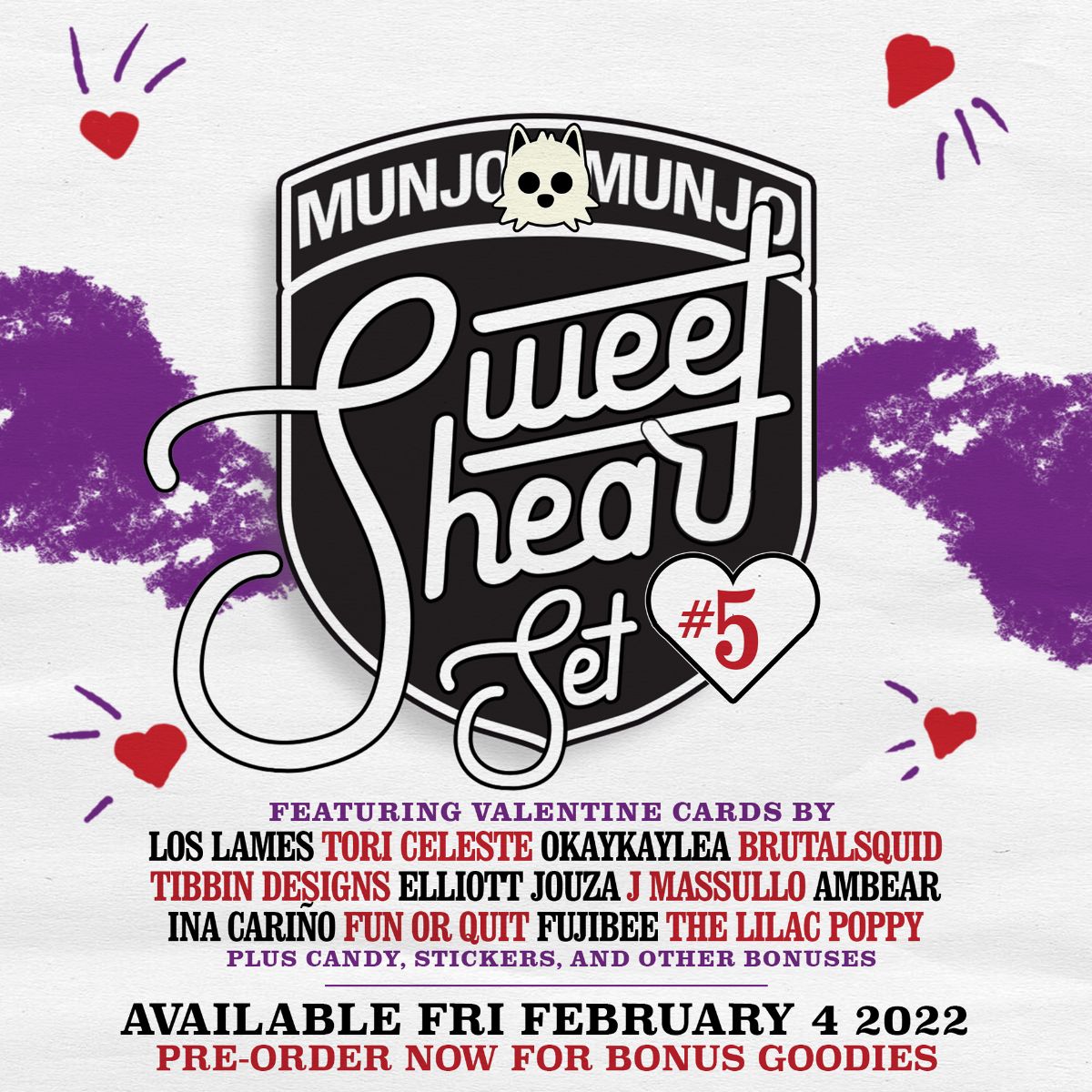 Every year, we round up a group of artists to produce a limited run set of Valentine's Day Art Cards. This year's set is our biggest package yet!
♡ ♡ 

This year's 5th anniversary set will include 2 sets of 12 art cards, each by a different artist!
(One set to keep and one to give away)
Each package also includes a sticker sheet, a set of themed buttons, and candy, all packed up in a neat little tin!
♡
PREORDERS INCLUDE EXTRAS! A set of mini envelopes, a Valentine Munjo acrylic pin, a limited edition sticker, & more! 
♡ ♡
This weekend, join Binky and Bell at Munjo Munjo for a very special pop up shop event benefiting Saving Grace. They will have a limited supply of new sweatshirts, blankets, coloring books, joke books, stickers, and magnets available, plus 10% of all of Binky and Bell's sales during the pop up will go to Saving Grace and we will be matching their donation as well!
• • • SATURDAY JANUARY 29: 12 - 3PM • • •
WINTER HOURS:
THU: 12 - 5pm  |  FRI: 12 - 6pm
SAT: 11 - 6pm  |  SUN: 12 - 5pm
MON - WED: USUALLY CLOSED
coming up:
FIRST FRIDAY FEB. 4: 12 - 8pm (open late!)
bringing you Mun's cuteness each month.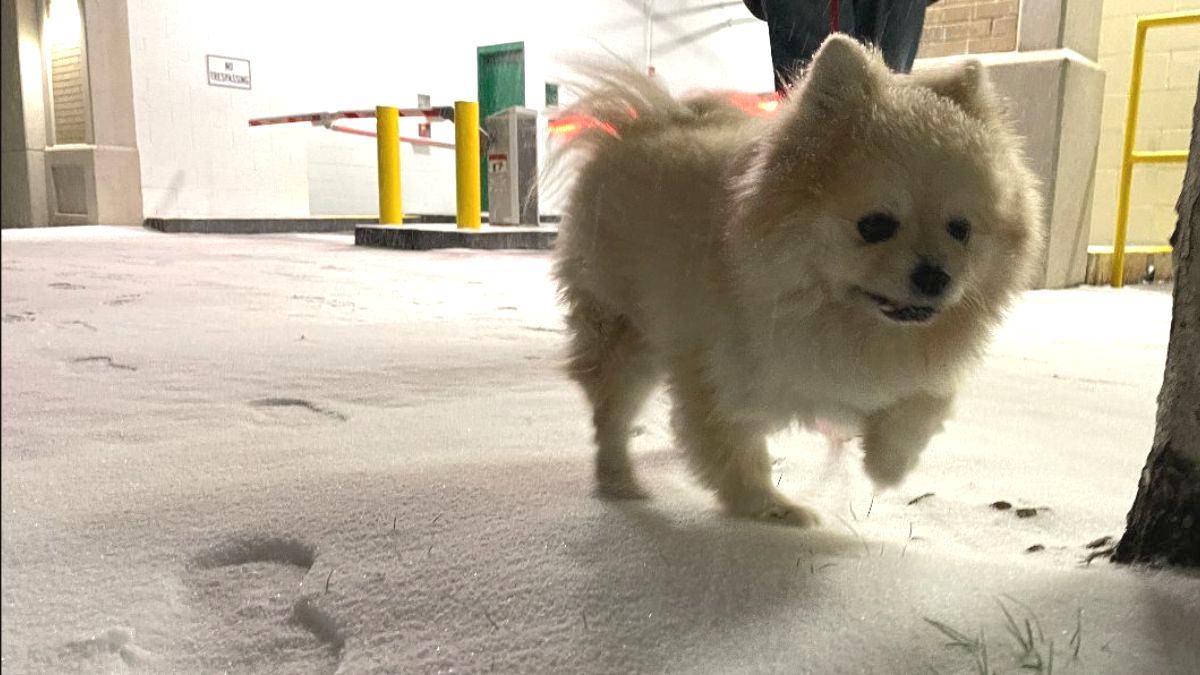 Munjo hates the snow - he insists on being the only major fluff around!
Thanks for opening our email! For the latest news, add Munjo Munjo on
Instagram
!