First Friday Guest Artist: Los Lames
Ultimate Summer Tees, Tanks, & Tie Dyes (+ Hacky Sacks!)
This email was sent
GUEST ARTIST:
L O S   L A M E S
FOR FIRST FRIDAY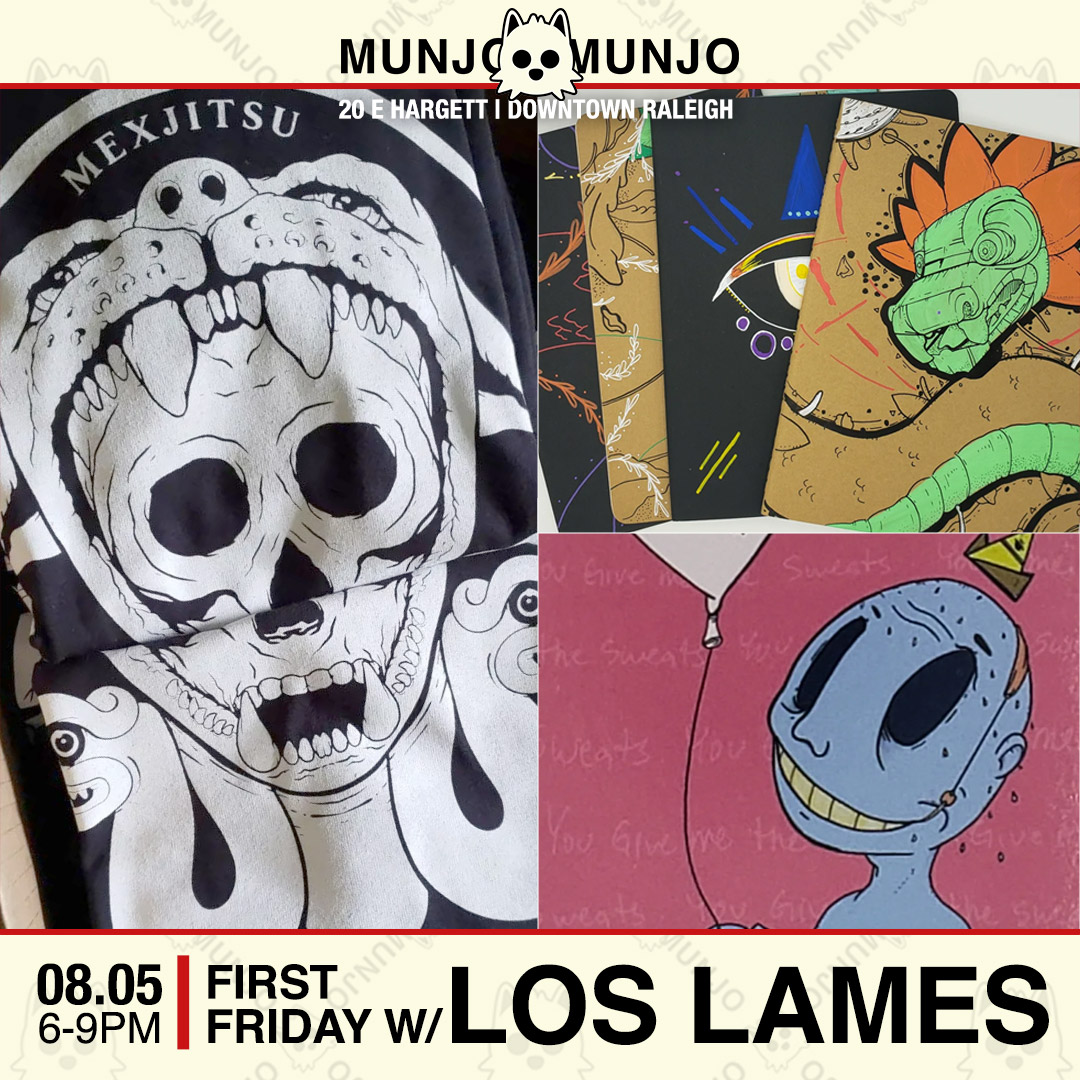 Check out this month's guest artist in-store during First Friday!
Los Lames is a spouse collaboration to create a variety of art things.
Inspired by their childhood memories, culture, weird dreams and more!
N E W!   S U M M E R   T A N K S
Hot August Days call for cool Munjo party gear - perfect for end of summer BBQ's, pool parties, last minute beach trips, and porch beers. Get the size you want while you still can!
New Bear Mushroom art by Ambear on soft tie-dye tees, heavy-weight cotton glow-tees, and cozy pink tie dye crewneck sweaters! Very limited quantities of the glow tees are available, so act fast if that's you!
Also just arrived: BRAND NEW HACKY SACKS! Sand filled, suede, and comes in 4 colors! Work on your sack skills as soon as this weekend!
CURRENT SUMMER HOURS:
OPEN LATE FRIDAY AUGUST 5 12PM - 9PM!


THU: 12-5pm • FRI: 12-6pm •  |  SAT: 11am-6pm
FRI: 12-6pm  |  SUN: 12-5pm
[MON - WED: USUALLY CLOSED]
M U N J O   M U N J O   O N   P A T R E O N !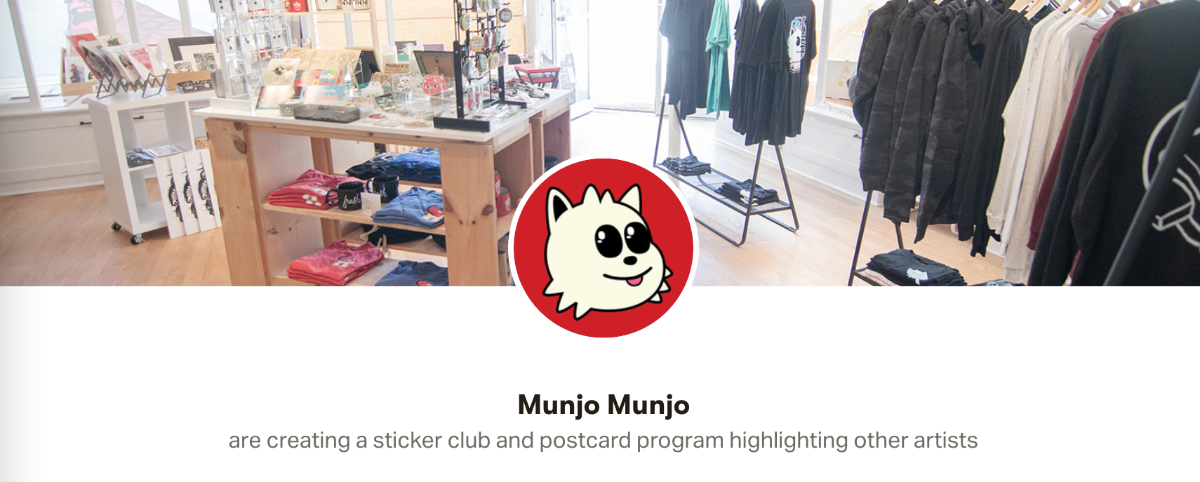 Did you know we're on Patreon?
If you love what we do and want to get quarterly goodies from us plus discounts, behind the scenes, and first dibs on new releases, check out our Patreon! Each month we release a new sticker and guest artist postcard, and it all gets mailed out quarterly! Next batch is going out next week, and only a few slots of our OG Sticker Club are left (the lowest level w/ rewards)!

*rewards start with the month you sign up, even at the end of a month!
M O N T H L Y   M U N J O
bringing you Munjo's cuteness each month.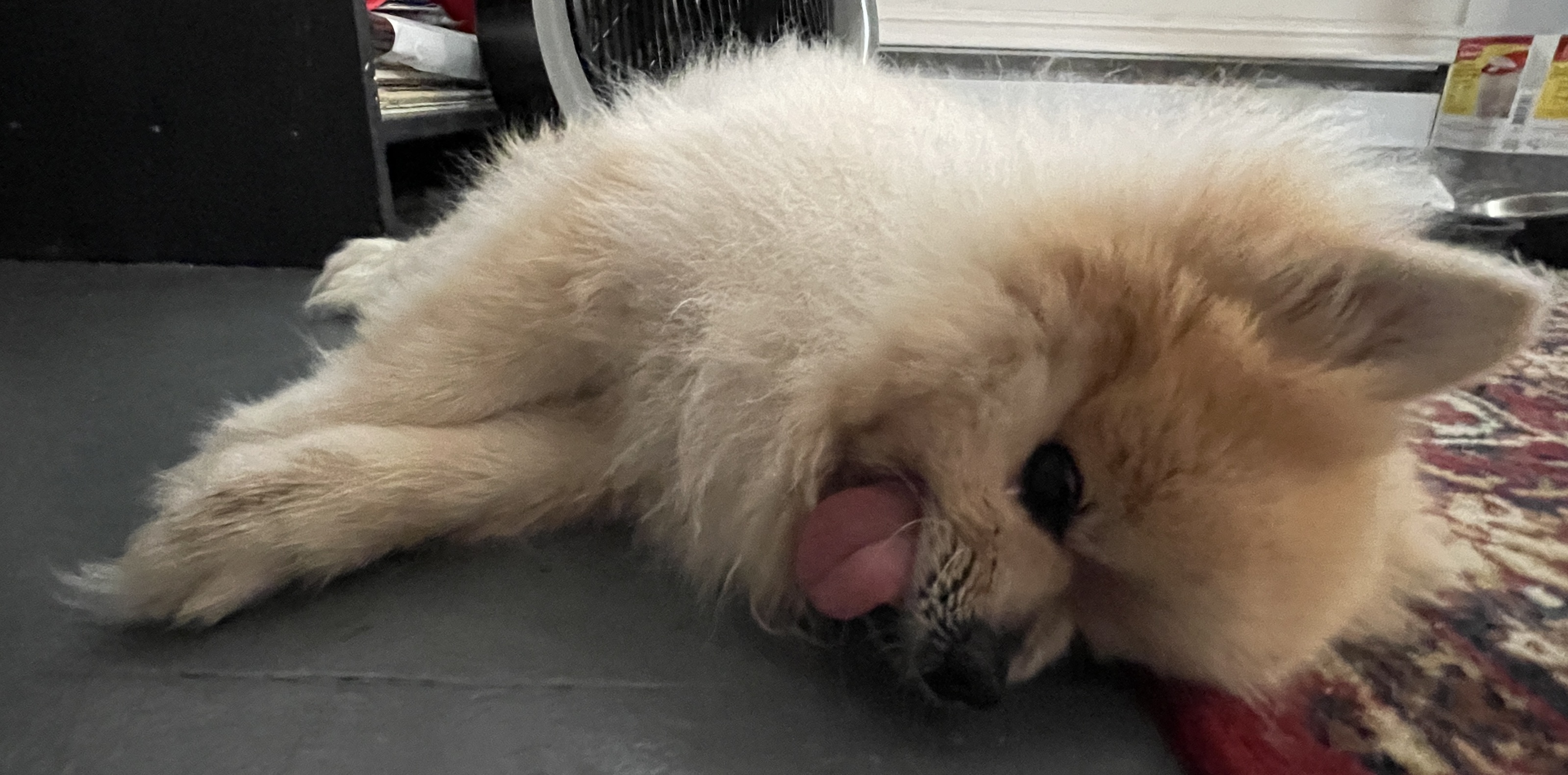 Munjo's been a summer potato napping in front of the fan
Thanks for opening our email! For the latest news, add Munjo Munjo on
Instagram
!