NEW HATS FOR SUMMER!
Shop Franken-Beanie Babies on First Friday!
This email was sent
N E W   F O R   Y A   H E A D!
Smiley Bucket Hats and Blep Face Adjustable Dad Hats have just arrived in time to keep your head cool for the hot days ahead!
J U N E   3 :  F I R S T   F R I D A Y !
Julia Celeste Art will be popping up in-store with us this Friday, June 3 for First Friday from 6-9pm with her franken-Beanie Babies. Two headed turtles, head swapped bunnies, and more!
As usual, we're open late for First Friday, so check out the street fest right in front with free live music, artist vendors, and a beer tent!
CURRENT SPRING OPERATING HOURS:
* FRIDAY JUNE 3 OPEN LATE 'TIL 9PM! *
THU: 12-5pm  |  FRI: 12-6pm
SAT: 11-6pm  |  SUN: 12-5pm
[MON - WED: USUALLY CLOSED]
M U N J O   M U N J O   O N   P A T R E O N !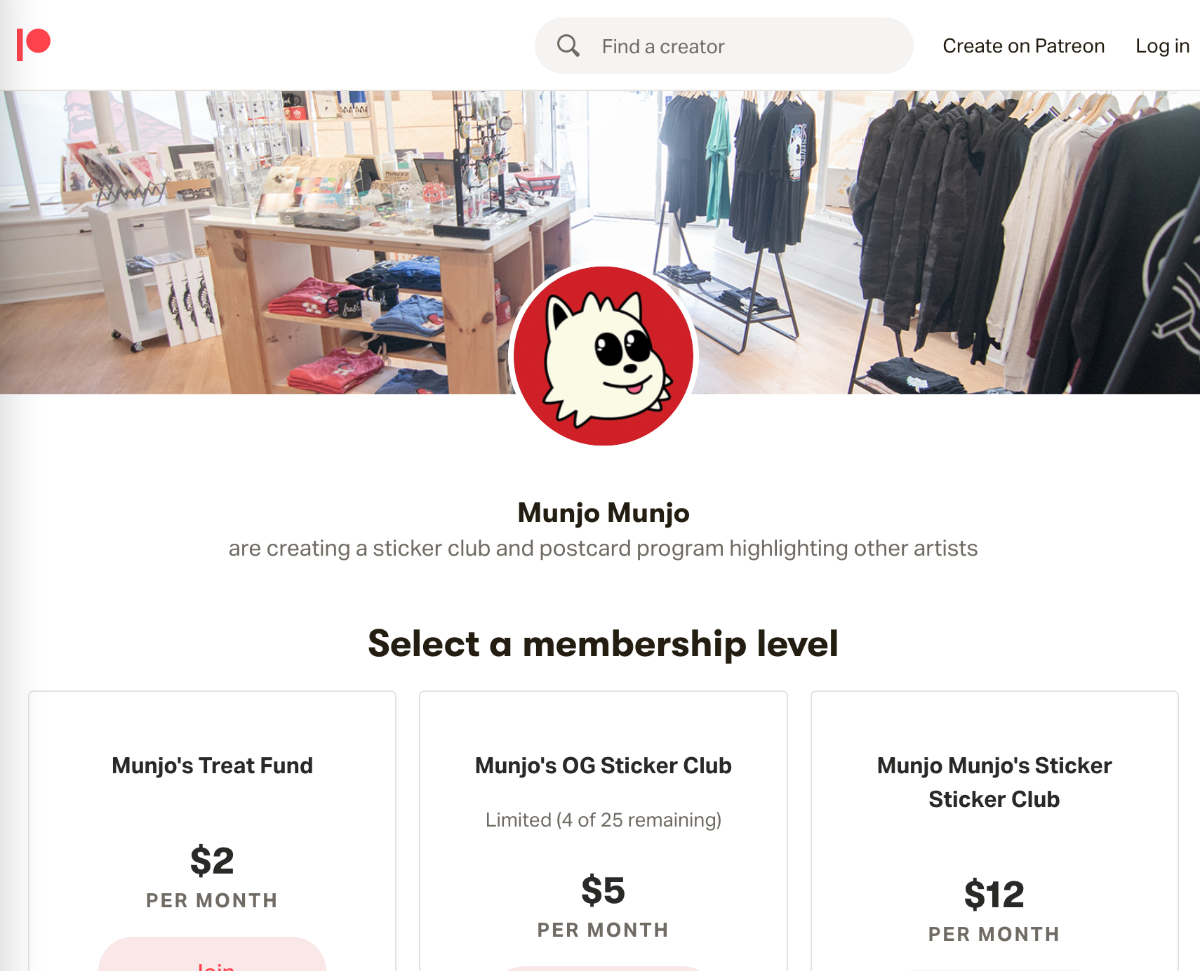 Did you know we're on Patreon? If you love what we do and want to get quarterly goodies from us plus discounts, behind the scenes, and first dibs on new releases, check out our Patreon! Each month we release a new sticker and guest artist postcard, and it all gets mailed out quarterly! Next batch is in June, and only 4 slots of our OG Sticker Club are left!
*rewards start with the month you sign up, even at the end of a month!
M O N T H L Y   M U N J O
bringing you Munjo's cuteness each month.
Enjoying the sunny afternoon with a good frolic in the tall grass at the state Capitol!
Thanks for opening our email! For the latest news, add Munjo Munjo on
Instagram
!