NEW 🌈 Sticker Sheets, & New Hats No...
Plus FRESH AF Camp Mugs ON SALE! ⛺
This email was sent
H A P P Y   P R I D E   M O N T H !
All profits from the sale of our "All Flavors Welcome" sticker sheets (6 stickies) through at least July 4 to the

LG

BT

Ce

nte

r of R

ale

igh

! 

Get yours shipped *

RIGHT HERE

* or stop by & get yours in-store!
REMINDER: stickers ship free without tracking!
N E W   H A T S   I N   S T O C K !
CURRENT SUMMER HOURS:
THU: 12-5pm • FRI: 12-6pm •  |  SAT: 11am-6pm
FRI: 12-6pm  |  SUN: 12-5pm


* FRIDAY JULY 1 OPEN LATE 'TIL 9PM! *
[MON - WED: USUALLY CLOSED]
C A M P   M U G S   O N   S A L E !
Our "Fresh AF" camp mugs make for great dessert bowls with a handle, so we've made them 20% off now through July 4 so you can enjoy your favorite summer sweets in style!
Order yours today!
M U N J O   M U N J O   O N   P A T R E O N !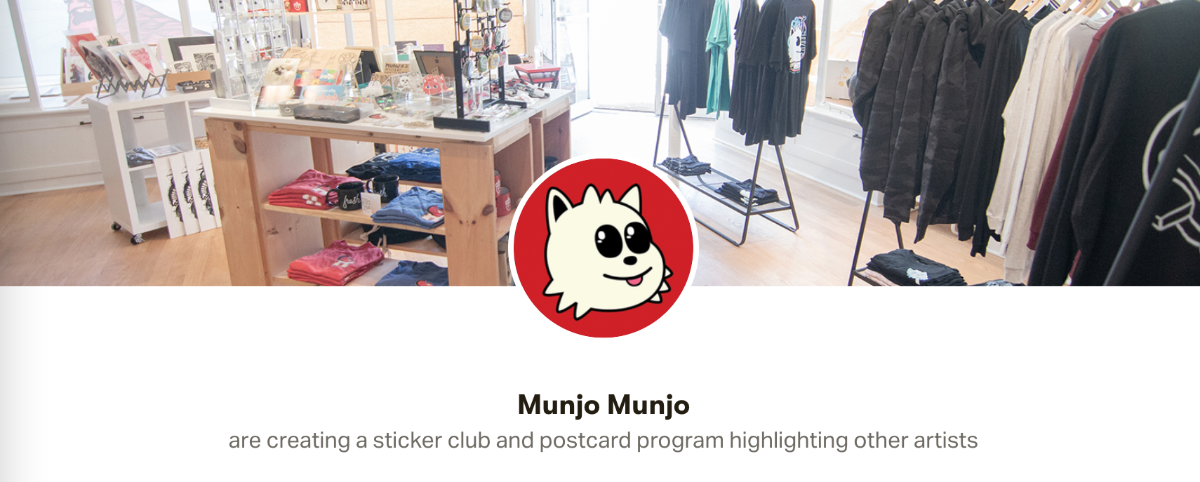 Did you know we're on Patreon?
If you love what we do and want to get quarterly goodies from us plus discounts, behind the scenes, and first dibs on new releases, check out our Patreon! Each month we release a new sticker and guest artist postcard, and it all gets mailed out quarterly! Next batch is going out next week, and only a few slots of our OG Sticker Club are left (the lowest level w/ rewards)!

*rewards start with the month you sign up, even at the end of a month!
* S P E C I A L   E V E N T *
A few of our friends are putting on
SKA IS SEXY
- a ska themed burlesque show going down this Sunday night in downtown Raleigh.

The event will feature 10 performances plus a live band - it's sure to be a unique party to celebrate the start of summer!

The show starts at 7pm Sunday June 26 at Legends Nightclub. Get more information here & we'll see you there on Sunday!
M O N T H L Y   M U N J O
bringing you Munjo's cuteness each month.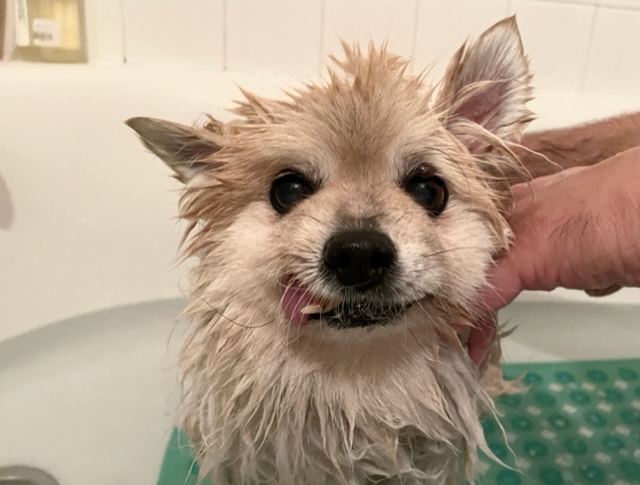 Even the boss dog has to take a bath one in a while (but he's not happy about it!)
Thanks for opening our email! For the latest news, add Munjo Munjo on
Instagram
!